Qajar Dynasty
Qajar is the name of a dynasty that ruled over Iran for about 130 years, from about 1789 to 1925. The founder of this dynasty was Agha Mohammad Khan Qajar. He first claimed his monarchy in Sari and chose this city as the capital. He then suppressed all the internal rulers in Iran and settled in Tehran, which he named as Dar al-Khalafah. Ahmad Shah was the last Qajar king and the one who Reza Shah Pahlavi replaced. In this article, we briefly read about women in this era, especially princess Qajar.
Princess Qajar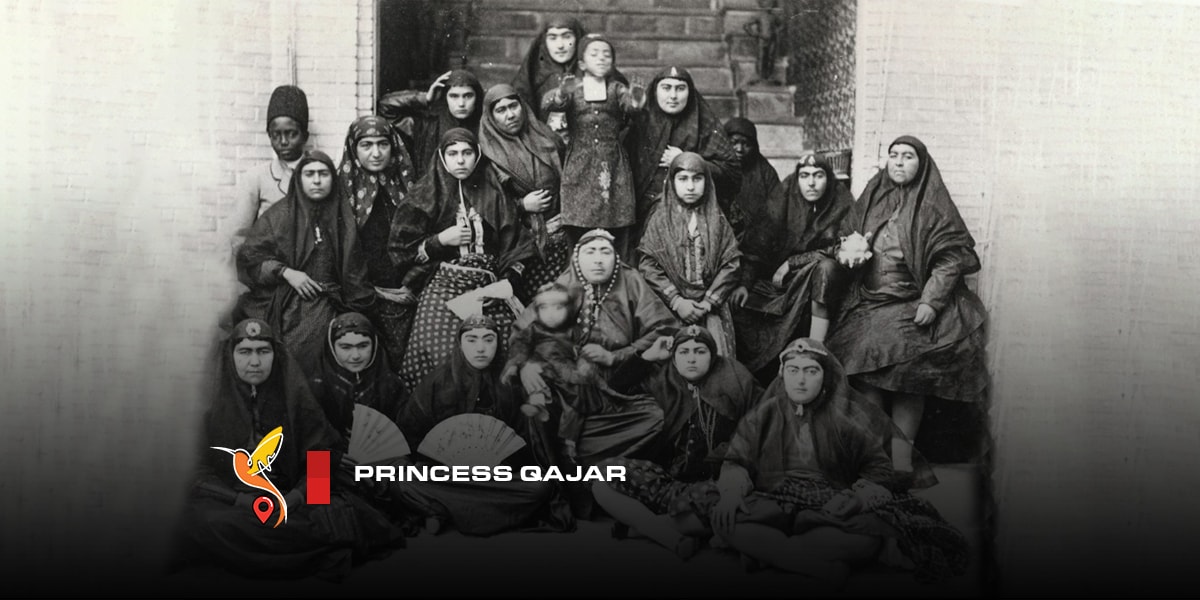 Court women (Princess Qajar) were somehow freer than other women and carried a low economic burden. This is probably why the activities of these court women were often to satisfy their own interests. The presence of calligrapher and poet women in the Qajar court can be a great illustration of this. The women of the court were dignified and supported by the Shah.
Princess Qajar dress code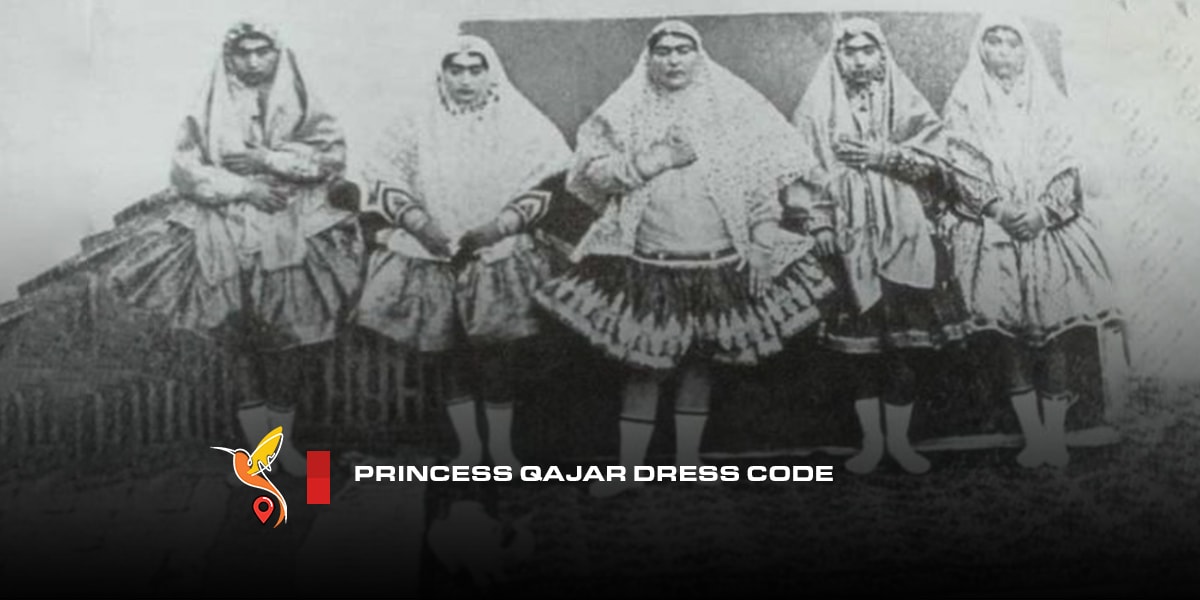 Before Qajar, the dominant dress code in Iran was limited to local cultures. Gradually, and due to the foreign travels of Qajar kings to western countries, it changed. Middle-class women always followed whatever fashion style that was common among Qajar princess.
The beauty criteria of Princess Qajar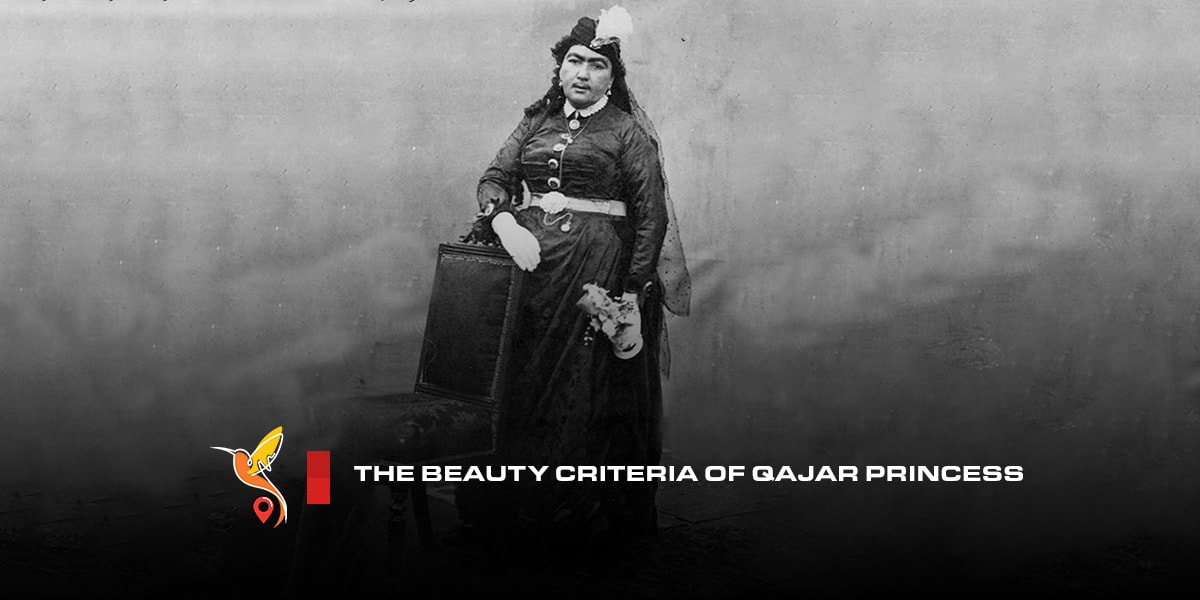 Qajar princess were obese and had a masculine appearance. This was a sign of not only fertility, but physical strength, wealth, and health. It is a common misconception, however, that this was a beauty criterion. Rather, this was an overall positive and popular appearance, because thin and skinny women usually belonged to poor families.
Princess Qajar with an apparent mustache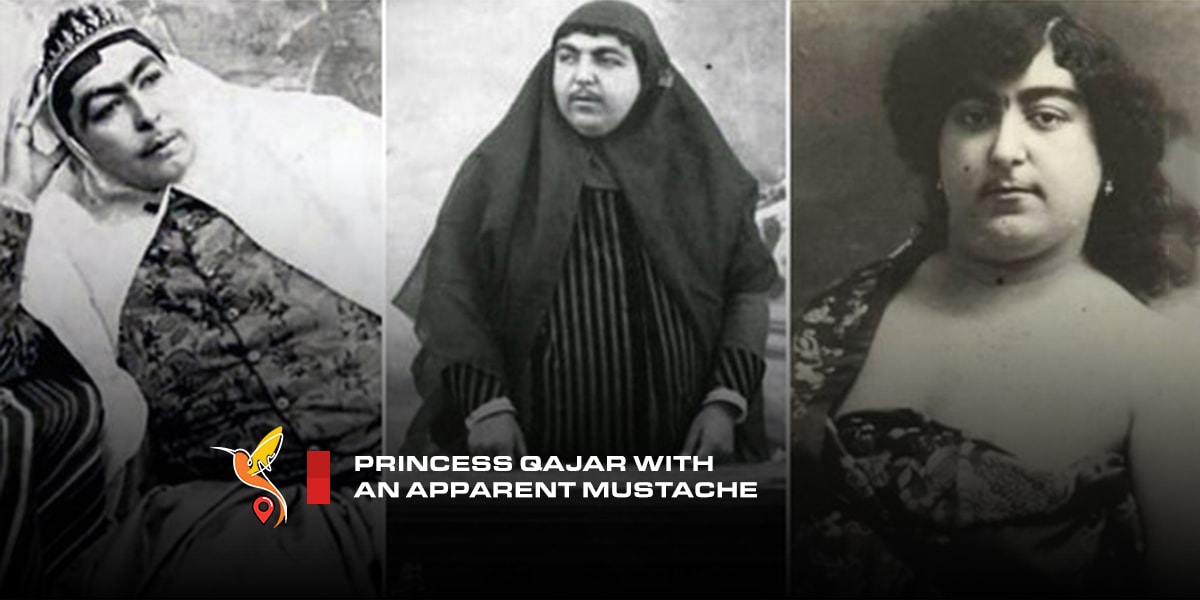 The photographs featuring the Qajar princess reveal that they had a mustache. In addition, sometimes we can see that they have black moles on their faces. This is, however, common only in the court pictures. Historians are now confident that women used makeup to do that to themselves only to please some of the monarchs. Nasser-al-Din Shah, according to historians, liked such an appearance very much.
Princess Qajar Husband and Their Marriage Age
Qajar princess usually married either to the monarchs or to men from prominent families. The marriages were almost always arranged and political. The princess were almost always in their teens (between 12 and 16) when they got married.
In what comes next, we're going to introduce some of the prominent princess Qajar along with interesting facts about them.
1. Ashraf-al-Molouk Fakhr-al-Dowleh (1882-1955)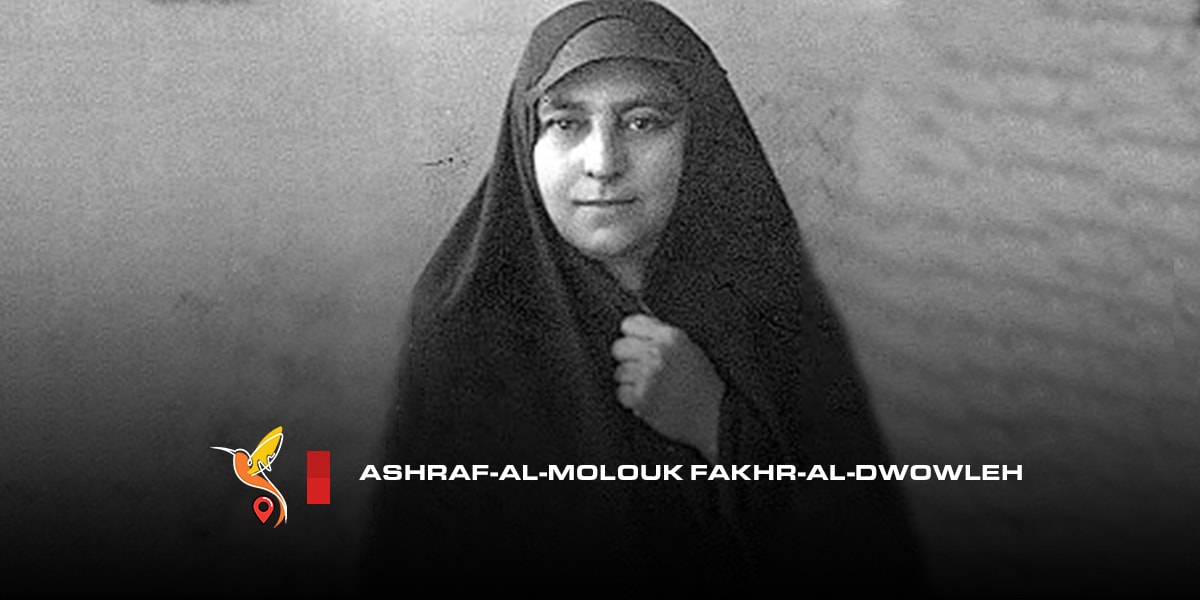 Qajar Princess Fakhr-ol-Dowleh was one of the bravest and most memorable characters in Qajar history. Her title translates into "pride of the state". She was one of the daughters of Mozaffar-al-Din Shah Qajar. She married Prince Mohsen. People accused the princes Qajar husband's father, Mirza Ali Khan, who was a Qajar prime minister, of being weak in foreign relations. She put together her wealth and her husband's wealth. After a short while, her family became the richest family in the country. Elahie, one of the most expensive areas in Tehran, was once hers. You might be interested to know about this Princess Qajar fact that she is the one who brought taxis to Iran.
2. Forough-al-Dowleh (D. 1959)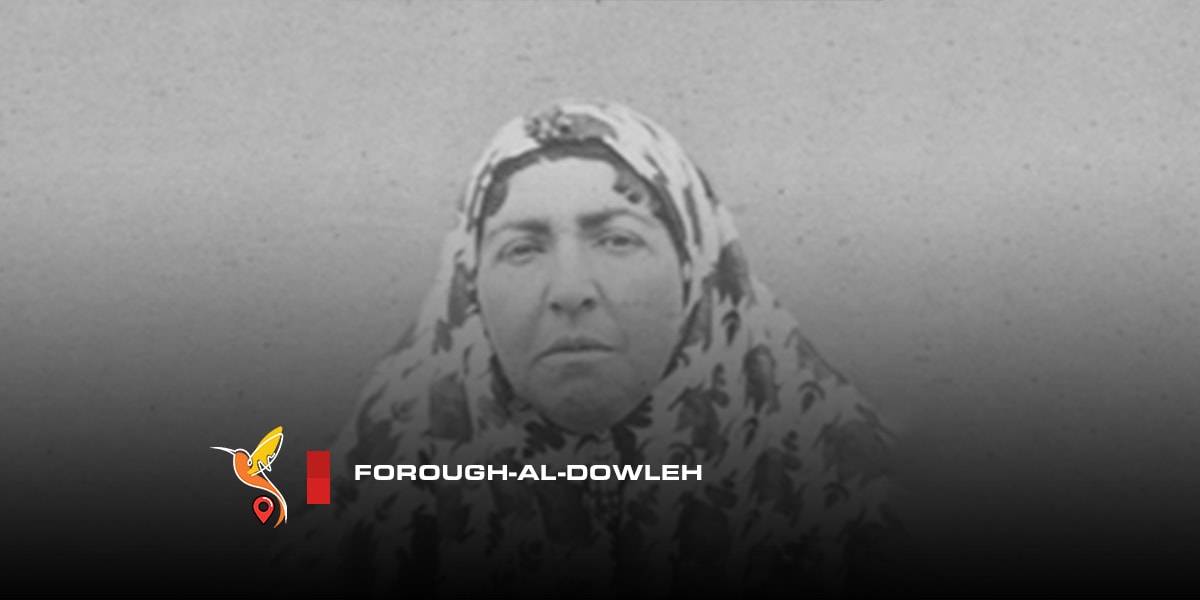 Toman Agha (Forough al-Dowleh) was the daughter of Nasser-al-Din Shah of Qajar and Khazen al-Dowleh. She was one of the liberal women of the Qajar period and the Constitutional Movement. She and her husband Zahir-al-Dowleh were members of the Fraternity Association. A pro-Constitutional woman, she had publicized his opposition to his brother Mozafar-al-Din Shah and his nephew Mohammad Ali Shah. During the bombardment of the parliament, Mohammad Ali Shah ordered the demolition of her house, too. Toman Agha was Fakhr-al-Dowleh's sister by blood. At a young age, she married Ali Khan Qajar Zahir-al-Dowleh, the minister of ceremonial affairs, at the request of her father. After marriage, she became known as the "Queen of Iran". They had three sons and four daughters, including Vallieh Safa (Forough-al-Molk).
A Fact about Forough-al-Dowleh, the princess Qajar
Here is a Princess Qajar fact: Forough-al-Dowleh went to the Fraternity's meetings without wearing a hijab to give lectures, which was not common at the time.
3. Forough-al-Molk (B. 1846)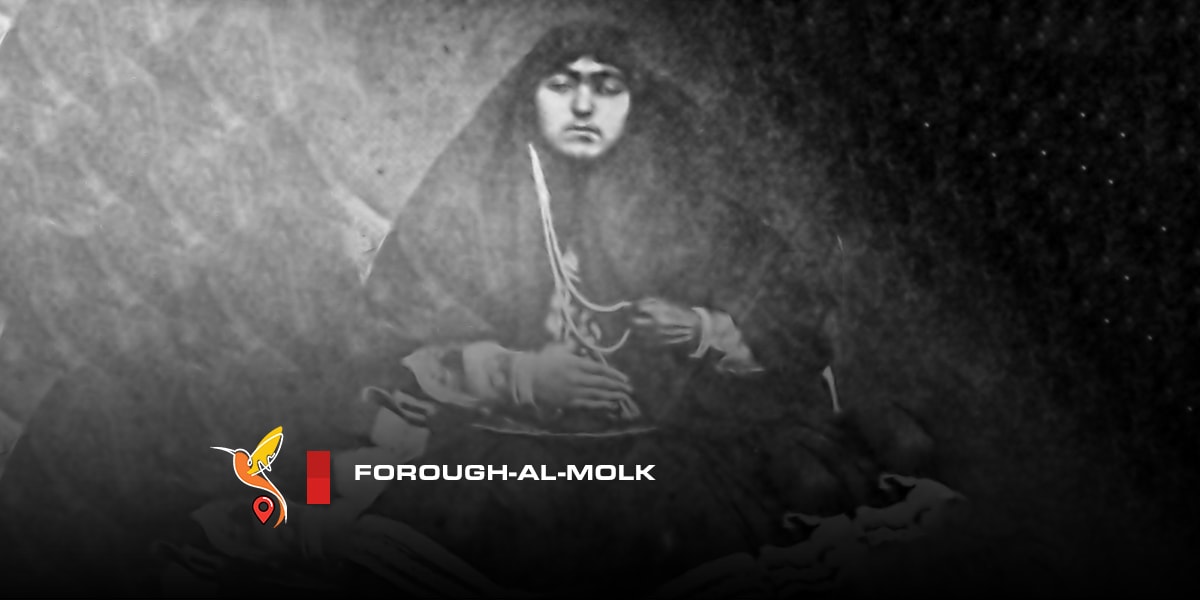 Forough-al-Molk was an artist, mystic, and pro-Constitutional movement woman. She was well-versed in painting with watercolor, writing poetry, composing music, and also held a leading position in mystical conduct. Along with her parents, she was a member of the Fraternity Association and championed the cause of liberals and the Constitutional Revolution.
Forough-al-Molk was the daughter of Ali Khan Qajar, Zahir-al-Dowleh (the founder of the Fraternity Association), and Forough-al-Dowleh (Toman Agha or Queen of Iran, one of the educated and liberal daughters of Nasser-al-Din Shah). His parents also participated in the Constitutional Revolution, as Mohammed Ali Shah ordered the demolition and looting of their house. There is also another princess Qajar fact here: Forough-al-Molk was one of the greatest Tar players of her time.
4. Amineh Aqdas (D. 1893)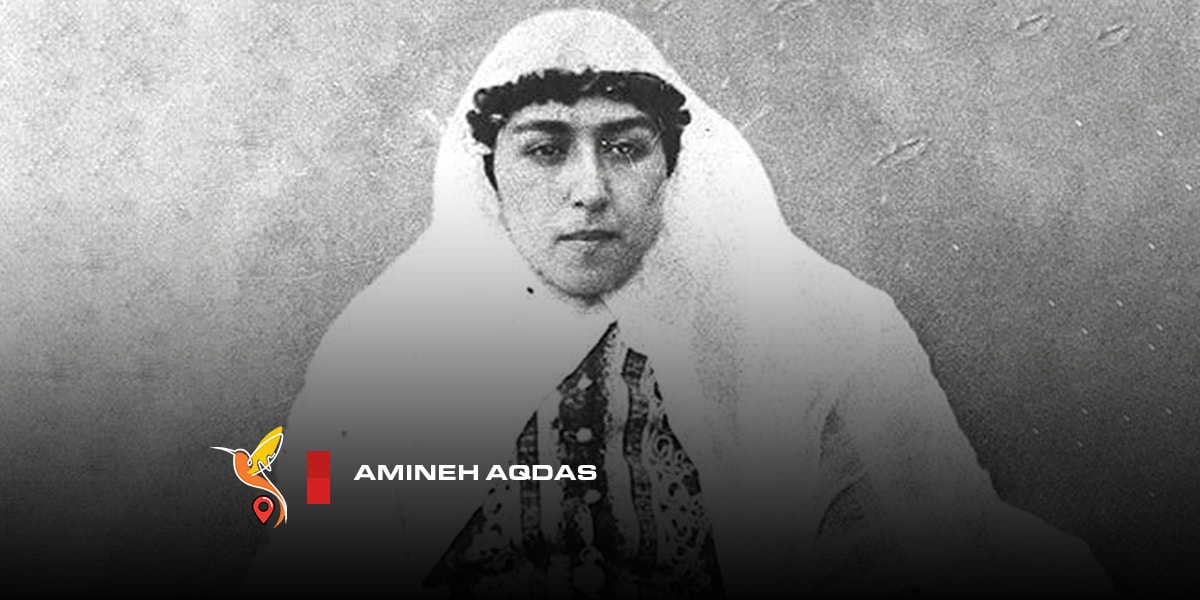 Nasser-al-Din Shah bought Zobeideh, an orphaned child, in Bijar while traveling to the western parts of the country. Saffron Baji, who was in charge of the king's wardrobe, who was the king's favorite, took upon Zobeideh's education. After a year of training and education, she married Nasser-al-Din.
Zobeideh was the only woman to accompany the Shah to Jiran Forough-al-Saltanah's house, the beloved wife of Nasser-al-Din Shah. She was in charge of making the king's bed. There, she met Naneh Hajiyah, and learned from her many ways to attain dignity and respect from the Shah.
Amineh Aqdas, the King Trustee
Shortly afterward, she summoned her brother Mohammed to Tehran, who became a favorite of the Shah. Nasser-al-Din Shah called him Malijak. Taking care of the King's beloved cats such as Babri Khan and others was also among Zobeideh's tasks. After the death of Babri Khan, the nephew of Amineh Aqdas became the center of the King's attention and was nicknamed Aziz-al-Sultan. The King's confidence in Zobeideh was so great that the King's special treasury was entrusted to her, hence the name Amineh Aqdas. Amin Aqdas' fierce rival in the court was Anis-al-Dowleh, both of whom were infertile. The competition between the two was evident in all matters, with Amineh Aqdas always winning, because his nephew, nicknamed Malijak and Aziz-al-Sultan, was a favorite of the Shah. During the Tobacco movement, she was a strong supporter of the King.
The last years of Amineh Aqdas life
Amin Aqdas was the first Iranian lady to go to Europe for treatment. She complained of eye pain for years, which ended in blindness. By the order of Nasser al-Din Shah in the year 1889, she went to Europe on a journey headed by Saad-al-Saltanah, the ruler of Qazvin, and Mirza Hussein Kashi, a specialist. They went to Vienna. There, she had an eye operation, which was not successful. It was the first time that a king's wife had gone to a foreign country without him, and this made the king a subject of criticism. She returned to Iran while still blind, but the Shah continued to give her his treasury and pretended she was still healthy. The princess Qajar death because of heart attack left the king mourning for a long time.
5. Anis-al-Dowleh (1842-1896)
Fatima, nicknamed Anis-al-Dowleh, was a beloved wife and loyal mistress to Nasser-al-Shah Qajar, the King of Iran. Her position was superior to that of Nasser-al-Din's other wives. In fact, she was somehow the queen of Iran. She had received medals from the King and had the position of the chief of the interior affairs. The king gave her the medal and made her a member of The Order of Aftab.
Iranian women fashion changed
She was responsible for the reception of great women. The interior of the palace (Andarooni, which was open only to the wives of the King) was the center of Iranian fashion during the era of Nasser-al-Din Shah. Women in the city were constantly looking forward to imitating what was new in Andarooni for their clothing and make-up. Anis, for many years as the chief of the interior, had a profound influence on the taste and make-up style of Iranian women. She was able to replace the bold and heavy makeup that was common before her with the soft and trendy European make-up. Another princess Qajar fact is that Anis-al-Dowleh was the first queen of Iran to travel to Europe.
6. Badr-al-Molouk (1897-1979)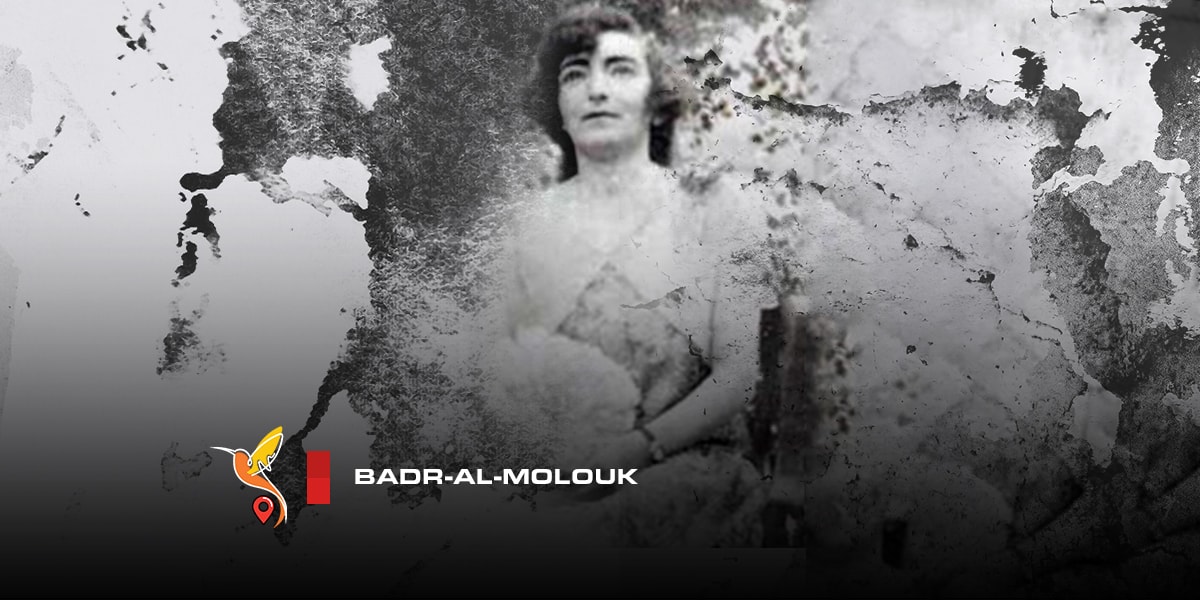 Badri was the daughter of Zahir-al-Sultan and Afaq Khanom. She was the last queen of the Qajar dynasty and Ahmad Shah Qajar married her at the age of 17 (one year before his coronation). Ahmad Shah's mother arranged the marriage. The bride was 12 years old at the time, studying at the only-girls school in Tehran. The wedding ceremony was luxurious and expensive.
Badri was one of Ahmad Shah's wives (he married four times). They had a child, Irandokht. Ahmad Shah had children with all of them except one.
She was also Shahrnoosh Parsipoor's aunt, the contemporary poet, and writer.
The beauty of the Queen
Badr-al-Molouk was very beautiful and Ahmad Shah was very fond of her. He would often take her to the Mirror Hall of the Golestan Palace and look at her reflection in the mirrors, saying, "Here, I do not have only one Badri, but thousands." Today, Golestan Palace is an offer in all Iran travel guide, and the Mirror Hall a popular tourist attraction. The princess Qajar death happened in 1979.
7. Taji-al-Saltaneh (1884-1936)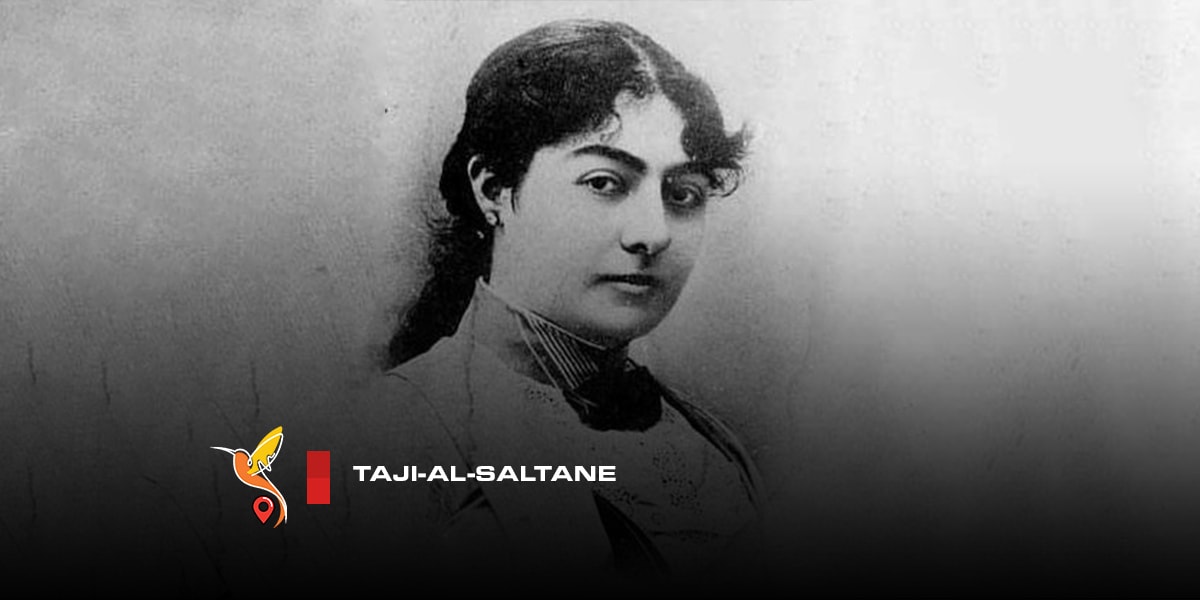 Taj-al-Saltaneh or Tāj al-Salṭanah was a Qajar princess. She was one of the daughters of Naser al-Din Shah. The Persian poet Aref Qazvini wrote his poem entitled Ey Taj with her as the audience in mind. She was the wife of Sardar Hassan Shojah Saltaneh. This unfortunate marriage happened when she was 10. It ended in divorce and the princess Qajar children had to live with their stepmom. The princess Qajar husband was minister Shoja-al-Saltaneh's son.
Taji-al-Saltaneh, the open-minded princess Qajar
Taji was a little different from the other interesting people of Qajar stories. She was a fan of everything that we admire today, from the Constitutional Movement to supporting women's rights and opposing the gap between the social classes. This is why Mozzafar, her brother, hated her. But her father was fond of her, and when he was alive, nobody dared to bother her. She liked reading Victor Hugo and Jean Jacques Rousseau, which explains everything about her! One more important princess Qajar fact: Taji wrote a great memoir which is now popular as the Qajar Dynasty memoir.
8. Taj-al-Molouk (D. 1905)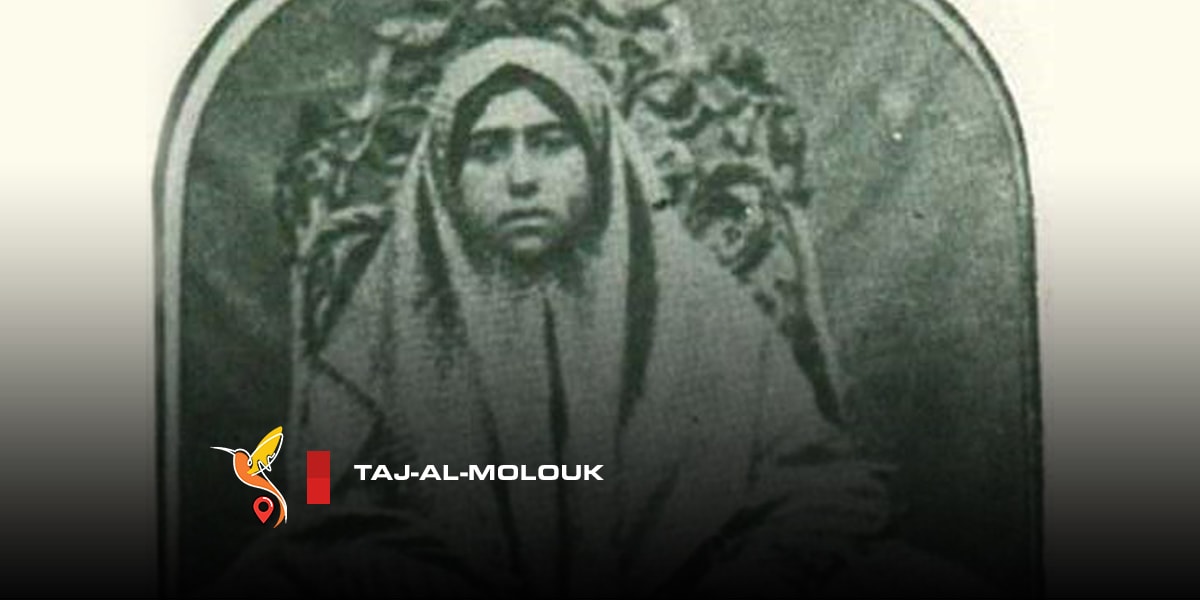 Taj-al-Molouk was the queen of Mozaffar-al-Din Shah Qajar, and Muhammad Ali Shah was his son. She became known as Um Khaqan after he was born in Tabriz. Taj-al-Molouk was the daughter of Mirzataqi Khan Amir Kabir and Ezzat-al-Dowleh (Nasser-al-Shah's sister) who married his cousin Mozaffar-al-Din Mirza. She was against the Constitutional Movement. A princess Qajar fact about her is that little information exists on her life and stories. This is because of the fact that she was the daughter of the fallen king, the man who firmly opposed the Constitutional Movement. There are also very few pictures of her. They destroyed most of her pictures.
9. Ezat-al-Dowleh (B. 1836)
Malik Nassa, or Ezzat-al-Dowleh, was the daughter of Muhammad Shah Qajar and Mahd Alia and the wife of Amir Kabir. She was Nasser-al-Din Shah's sister. At the initiative of Nasser al-Din Shah, she married Amir Kabir. Her mother was against marrying her daughter to a cook's son. This princess Qajar's husband was amongst the greatest men in Iran's history.
Ezat-al-Dowleh, the symbol of devotion and sacrifice among Princess Qajar
Her story is not very common among Princess Qajar stories. After the removal of Amir Kabir from power, the regime banished him from Kashan. In the end, they murdered the Princess Qajar Husband in Kashan. Nasser-al-Din shah and Mahd Alia were against her going with her husband to Kashan. However, she went with him and stuck with him to the very end. She was worried about the malicious intent against her husband, and it was difficult to separate her from him for even a moment. There is also on more princess Qajar fact here: In 1906, Mozaffar-al-Din Shah gave her the title "Ezzat-al-Dowleh", which means "the greatness of the state".
10. Esmat-al-Dowleh (1819-1868)
Esmat-al-Dowleh was one of the daughters of Nasser-al-Din Shah. Her mother, Taj-al-Dowleh was the second wife of Nasser-al-Din Shah and the daughter of Saifullah Mirza, the son of Fath Ali Shah. Esmat was the first Iranian woman to learn to play the piano. At the age of twelve, she got married to Doost Mohammad Khan Muir-al-Mamalek. The princess Qajar death happened in 1905 in Sohanak after a long fight with a painful disease. She had four children: Esmat-al-molouk, Doost Ali, Fakhr-al-Taj, and Doost Mohammad Khan Etesam-al-Dowleh. And a final princess Qajar fact: This Qajar princess had many lovers, thirteen of whom suicided as a result of their unrequited love.
In conclusion, Iran holds an invaluable heritage from the Qajar dynasty. When you travel to Iran, make sure you'll visit some Qajari places. If you ask around, you may even find some of their children and relatives. They have great Qajar stories to tell.