Food diversity is an integral part of Iranian history. Since hundreds of years ago, many and various Persian tribes have been contributing to Persian cuisine, in terms of both the type of food and eating habits. There were always a few skilled chefs in the courts of kings, and they had to prepare the best food. In this article, we are going to take a look at ancient Persian foods and see what the fuss is all about.
The reflection of Persian cuisine in different eras
There is almost nothing left of the pre-Islamic Iranian food culture. In the cases that have survived, the focus is more on the food culture of the aristocracy and princes. Perhaps one of the best examples of the documents left that can describe Iranian cuisine is the Arjan Bronze Cup. There are other similar objects and pieces of evidence too, which usually depict food tastes and clothing styles in different eras. For example, the book Akhlaq al-Muluk (the way of the kings) is generally about the lifestyle of kings, and part of the book is about food and the way of holding various ceremonies in the Sassanid period. This book proves that many Iranian customs were still observed in Iran after the advent of Islam, at least way into the 4th and 5th centuries.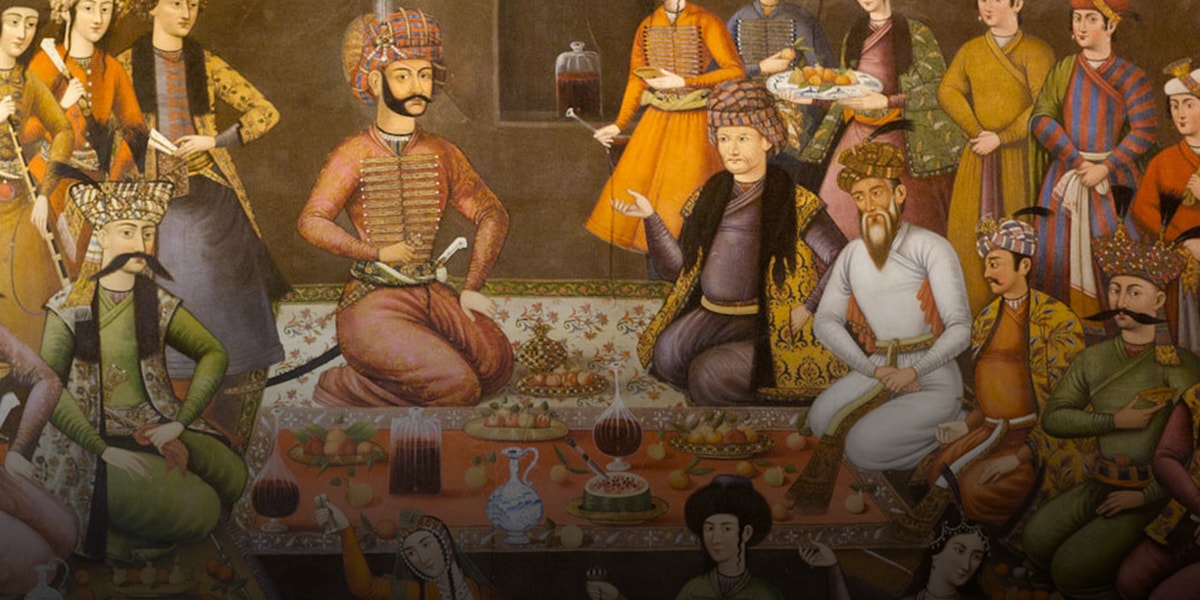 Under the influence of Iranian lifestyle and taste
After the decline of the Sassanid Kingdom, the Arabs became acquainted with the lifestyle of the Iranians during the Sassanid period. The presence of Iranians in the palace of the Abbasid Caliph also increased this familiarity. Iranian food and food tastes also influenced the three Seljuk, Ilkhanid, and Mongol dynasties, which ruled Iran in different periods. In addition, there is ample evidence that foreigners invading Iran also influenced Iranian food. The use of cranberries, which was used by the Turks, or the types of flour, which were mostly used in Central Asia, can be considered examples of this influence.
The trace of Safavid cuisine
Most of the foods and things we know about Iranian cuisine are from the Safavid era. Chefs' letters and manuscripts and the information that travelers have written in their travelogues are among the main sources for research on Iranian food. The writings of the court chefs show a very luxurious and aristocratic style of cooking in the Safavid era. A variety of dishes such as pilaf, cocoa, stew, jam, and meatballs were among the popular court dishes in ancient Iran.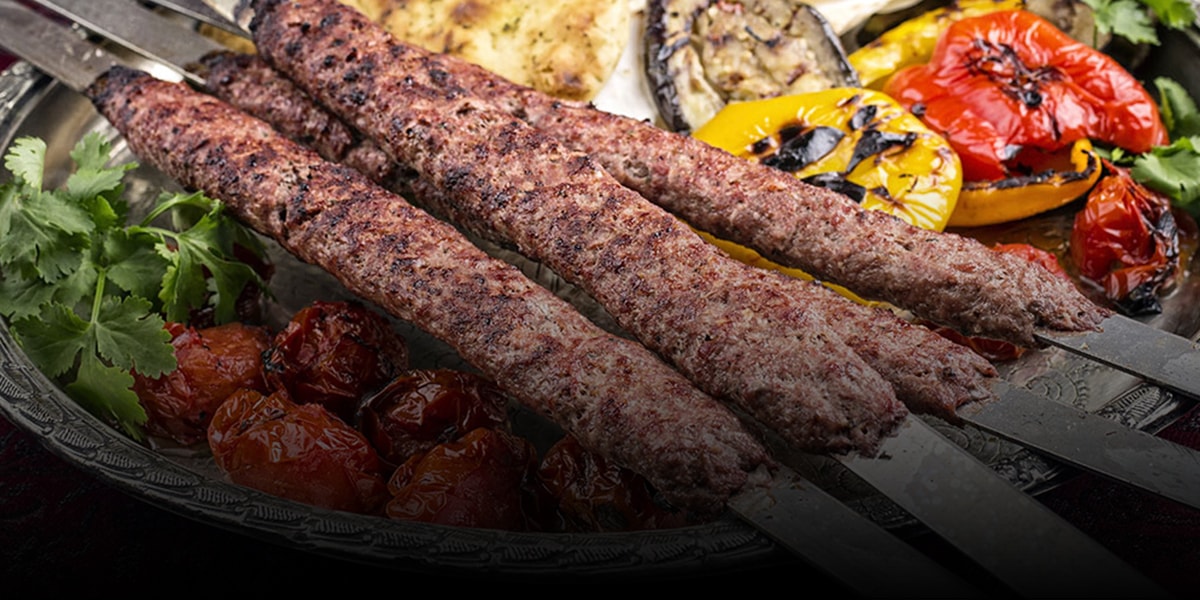 Iranian eating habits during the Safavid era
Safavid travelogues also provide very useful information about Iranian eating habits and customs. For example, according to these documents, we know that in the past, large dishes of pilaf and kebabs were prepared jointly for two or three people and that the Iranians always ate together. In the past, people ate more by hand, and the use of spoons and forks was less common. A variety of syrups were served on tables in large pitchers, and the syrups were mixed with large wooden spoons. There were no handkerchiefs on Iranian tablecloths, people washed their hands in copper or silver basins before eating, and servants helped people at the table.
The aristocracy of food during the Qajar era
Later on and during the Qajar period, the aristocracy of food was not hidden from the eyes of travelers, and this is present in many travelogues. During this period, food was arranged and served in beautiful dishes on the floor, and the foods of nobles and ordinary people were very different.
The nature of the food (warm-natured versus cold-natured)
Warm-natured foods improve blood flow and maintain body heat. Symptoms of overeating include rashes, fever, constipation, pungent urine, high blood pressure, excessive thirst, anxiety, headache, restlessness, confusion, and dizziness. These foods are mainly made using animal meat, especially animals with a warm nature.
In contrast, cold-natured foods alleviate the symptoms, but the high consumption of cold foods causes arthritis, rheumatism, cold hands and feet, frequent urination, excessive salivation, abdominal pain, bloating, diarrhea, depression, muscle cramps, fatigue, and muscle pains. These foods are mainly made from plants, dairy, and vegetables. However, there might be animal foods with a cold nature (such as cow meat) and vegetables with a warm nature (such as mint).
The consumption of both warm and cold natured foods in Persian foods
Iranian food culture emphasizes the balance in the consumption of the two kinds. Different people have different tastes, of course, and they tilt towards one of the two kinds. However, to maintain a healthy and happy body, the balance of the two regimes is of paramount importance.
Iranian traditional medicine emphasizes the nature of ancient Iranian foods in the treatment of a variety of diseases. The doctor considers the nature of the person, the nature of the food he or she eats, and the nature of the disease, and then prescribe a diet to mitigate or possibly cure the disease. For example, Covid-19 is known to have a cold nature; thus, consuming cold-natured foods is not recommended if you are likely or suspected to have the disease.
Which meats are consumed in Iran?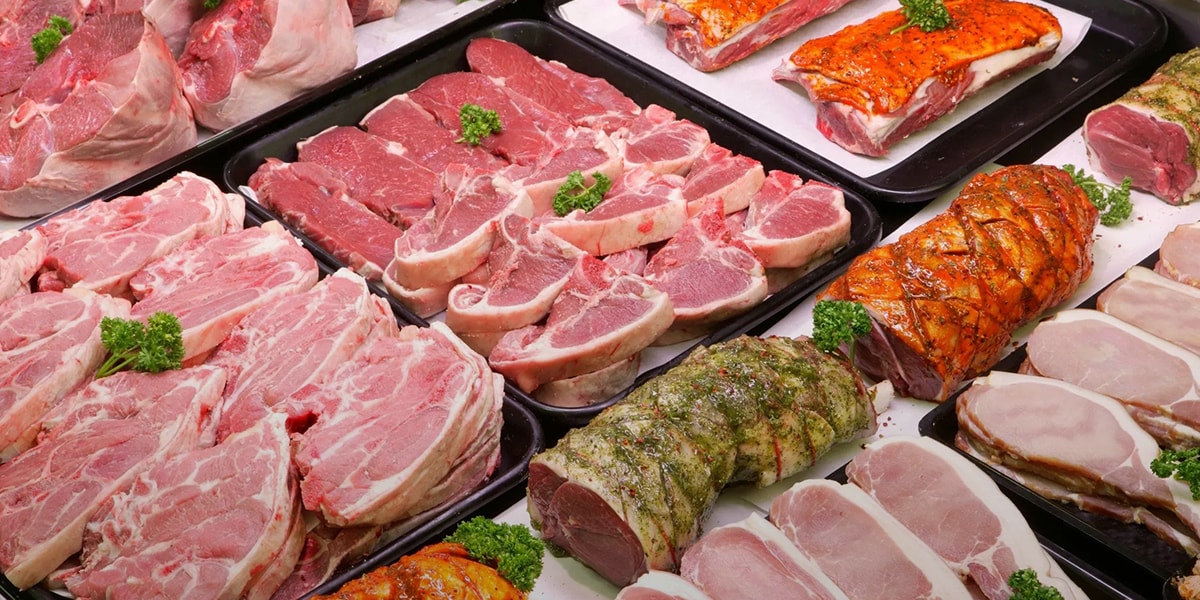 Religious issues are very involved in the use of meat in Iran and have been common in Iran since the time of Zoroaster. In today's Iran, meat must be obtained from halal shops. Among domestic animals, eating meat from all groups of sheep, cattle, and camels is permissible. Eating horse meat and donkey meat is frowned upon, though not Haram per se. Pigs and dogs are strictly Haram and should not be eaten at all (so you can't expect to easily find pork in Iran.) Among wild animals, deer, cows, antelopes, and wild donkeys are halal. It is forbidden to eat the meat of predatory animals, i.e., animals that have a predatory temperament and strong nails and fangs. Foxes, hyenas, and jackals are also forbidden. Although rabbits are not predators, their meat is also forbidden. All reptiles, such as snakes, mice, lizards, frogs, and hedgehogs, are forbidden too.
Famous ancient Persian foods
Iranian food culture is known for its excessive use of rice and its slow and long cooking style. Even frying pans are fried over a gentle, steady heat for a long time. The taste of ancient Persian foods are not spicy at all, and it is one of the mildest foods in terms of taste in the world. Although all kinds of spices are used in these foods, all the effort and art of the chef is to make a balanced, monotonous taste in the food. In addition, the flavors of side dishes in Iranian cuisine are very diverse. For example, the use of pickles, drinks, and vegetables along with Iranian food is a great experience for people who are interested in food tourism.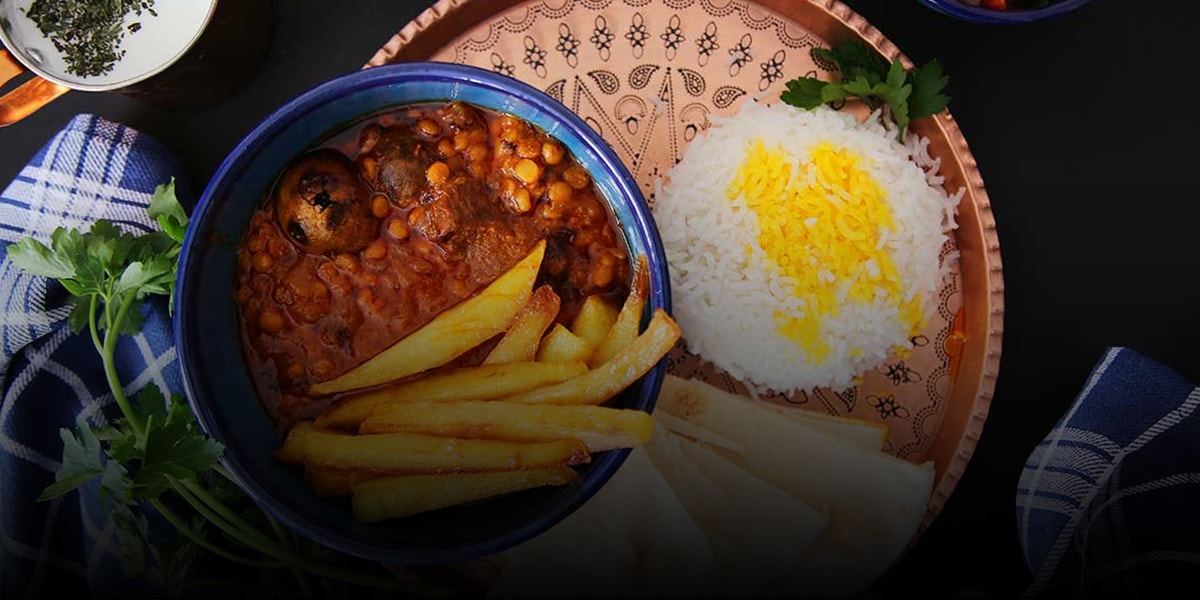 Different tastes of Iranian foods in different cities
However, the authenticity of ancient Persian foods are yet conspicuous. When you try Iranian food for the first time, you can immediately taste the flavor of originality. The diversity of Iranian food and specially ancient Persian foods are locally observable in different cities in Iran. In the northern cities and towns, foods are almost always accompanied by and/or made of vegetables. The vegetation of the north of Iran makes it possible to make delicious foods that attract hundreds of tourists each year.
Rice, the inseparable part of ancient Iranian foods
One of the main ingredient in Iranian foods, is rice. And most of the rice used by Iranians in ancient Persian foods were prepared from the northern provinces of Iran. In many travelogues from the Safavid and Qajar eras, it is mentioned that pilaf is the national and main food of Iran. Iranians must have pilaf on their tables at every meal. And Iranians eat pilaf with stew and along with it; they use various drinks and vegetables too. There is a difference between pilaf and Chelo. Chelo is rice mixed with butter and saffron, but pilaf ranges from simply cooked rice to rice cooked with different kinds of vegetables, beans, and other ingredients.
Is Kebab the main ancient Iranian food?
Kebab is often considered as one of the main Iranian foods on the menu of many restaurants abroad and in the country. But among the popular Iranian dishes, we can mention Dizi, Fesenjoon, Ghorme Sabzi, Shirin Polo (sweet pilaf), Morasa Polo, Loobia Polo (bean pilaf), and Persian omelet. Iranian food is usually in the categories of pilaf/stew/soup and bread food. Many of these foods are under the influence of neighboring countries such as Turkey, Russia, Afghanistan, and Azerbaijan. Kebabs have mostly changed through time and have become more like Turkish foods, while stews seem to have been under the influence of the Russian culture. Turkish influence became strong in the 16th and 17th centuries, while the Russian influence became stronger during the last two centuries.
Garlicky and Sour taste in northern Iranian food
Gilan and Mazandaran are famous for their delicious meals. UNESCO has recognized Rasht (in Gilan) for the creativity and diversity of its food culture. The northern Iranian food is known for its garlicky taste, its closeness with nature, and its highly nutritious quality. Gilanian food includes Mirza-Ghasemi, sour kebab (kabab-e-torsh), Baghali Ghatogh, and sour chicken. Mazandaranian food includes duck stew, different types of celery stew, eggplant stew, and many types of Kuku. In all these foods, seasonal and local vegetables are present.
Baghali Ghatogh a special ancient Iranian food from the North
Since Baghali Ghatogh is a popular Gilaian food, you may want to know how to prepare it. Peel a broad bean, grate it, and fry it in a little oil or butter. After frying the beans, add the crushed garlic, dill, a little turmeric, and salt. Then, stir to cook well. Next, add a liter of water. Wait until the beans are half cooked. When the water boils, add the eggs to them. The eggs should be fully cooked and should not be stirred in the food. At the end of cooking the beans, you can also add cinnamon to make it more fragrant and delicious.
Fish as an ancient Iranian food for Nowruz (New Year)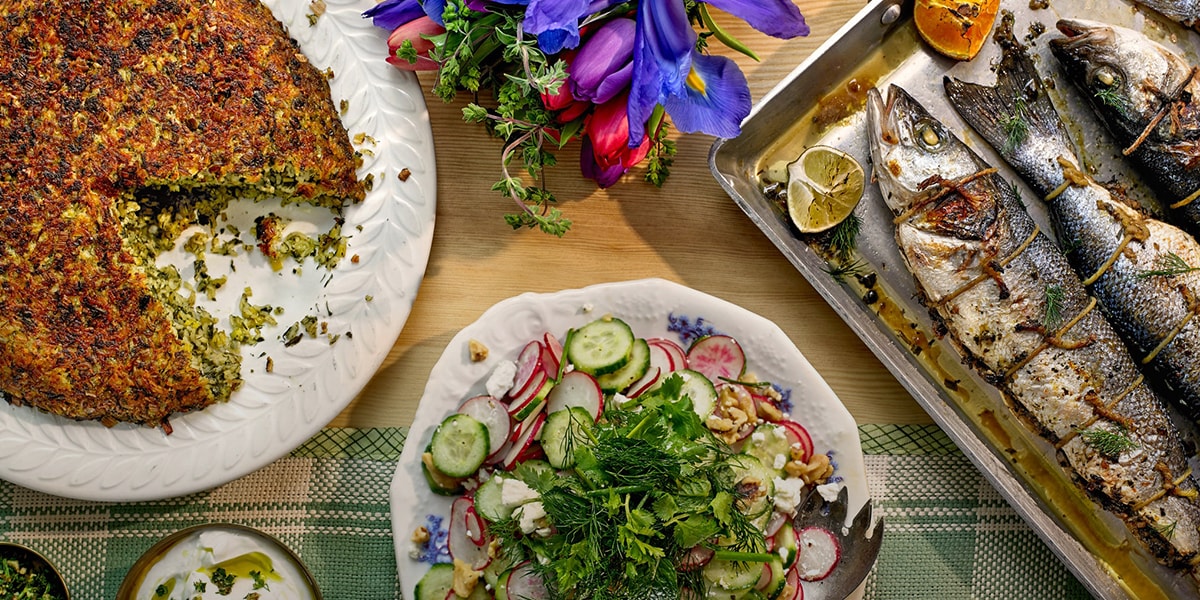 Fish is the main traditional food served the night before Nowruz (NewYear) all across Iran. Because the northern provinces and towns are close to the Caspian Sea, you may reasonably expect to find great seafood there. The northern fish, which are famous for their taste, are Caspian kutum, Zander, and Salmon. Salmon is very popular in Nowruz. They are usually expensive. Interestingly, the southern cities of Iran are also home to many fish. There is a greater variety of seafood in the south of Iran. Hence, you can find almost any kind of seafood you like. The south of Iran is, in fact, the habitat of the people of the sea.
Ghalie Mahi an ancient Iranian food from the South
In the south, fish is an integral part of many foods. One of the most amazing foods you can find in the south is Ghalie Mahi. Pomegranate paste, vegetable roe (fenugreek, coriander), onion, pepper, salt, tamarind, garlic, and spices are the main ingredients of this food.
Ancient Persian foods of central Iran
Gheyme Nesar, which is mainly cooked using meat and rice, is a kind of Gheyme native to Qazvin and is one of the popular ancient Persian foods amongst all Iranian people. The Gheyme itself is a broad category of stew made with cooked meat and different kinds of beans or other ingredients. Many types of Gheyme are served with rice and some of them with bread.
Isfahanian foods
Isfahan is another great place to taste and try ancient Persian foods. Due to its geographical and climatic situation, it has been home to a wide range of foods from the past to the present. Perhaps, if you take a look at the list of traditional foods of Isfahan, you will find what most of these foods have in common: They have a mild appearance and they are mainly served with bread. Meat is also one of the main ingredients of Isfahanian food.
Biryani, one of the famous dishes of Isfahan
There are only a few people who go to Isfahan and do not try its unique taste. The popularity of this food is such that not only the people of Isfahan but also other Iranians are fond of it. Biryani is prepared using meat, onion, oil, cinnamon, dried mint, saffron, and curd. In Isfahan, this food is served with some cooked and minced white liver, meat juice, Sangak bread, basil, and cold dough.
Fruits and vegetables in Persian foods and cuisine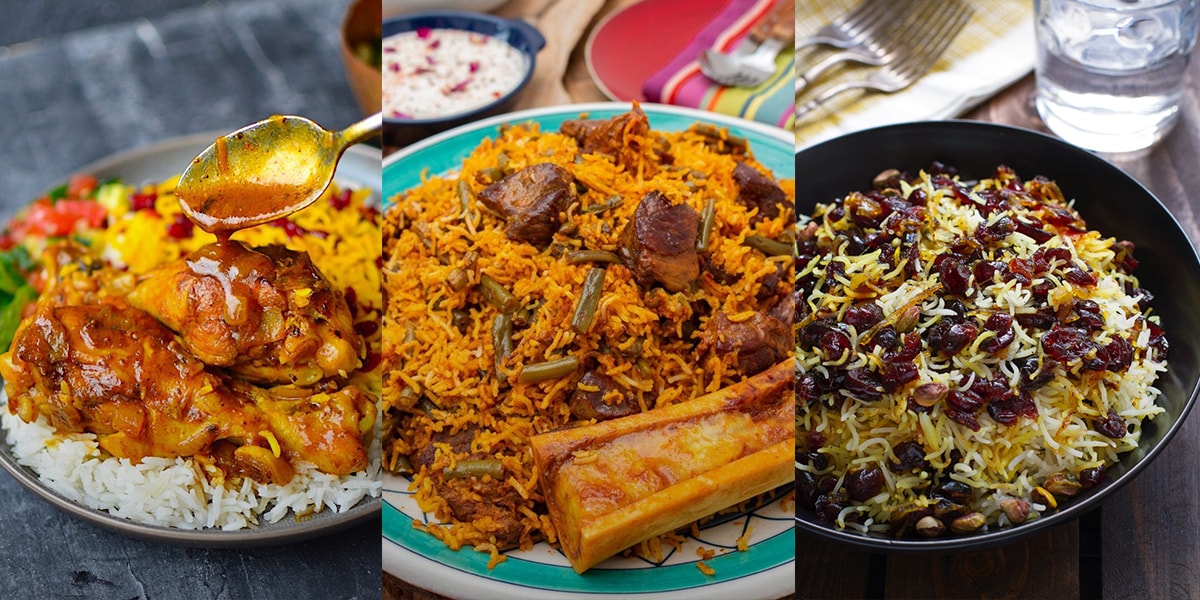 In Iranian cuisine, fruits and vegetables are widely used in each season. Also, pistachios, raisins, almonds, dates, and figs are some of the items used in Iranian food. Since they are grown in Iran, they are easily available and are also exported to other countries. In cities like Hamedan, fruits such as melon and cantaloupe are used as desserts on the table. In addition, squash, spinach, green beans, peas, zucchini, onions, garlic, and carrots are used in food along with rice and meat.
Persian foods and their special appetizers and desserts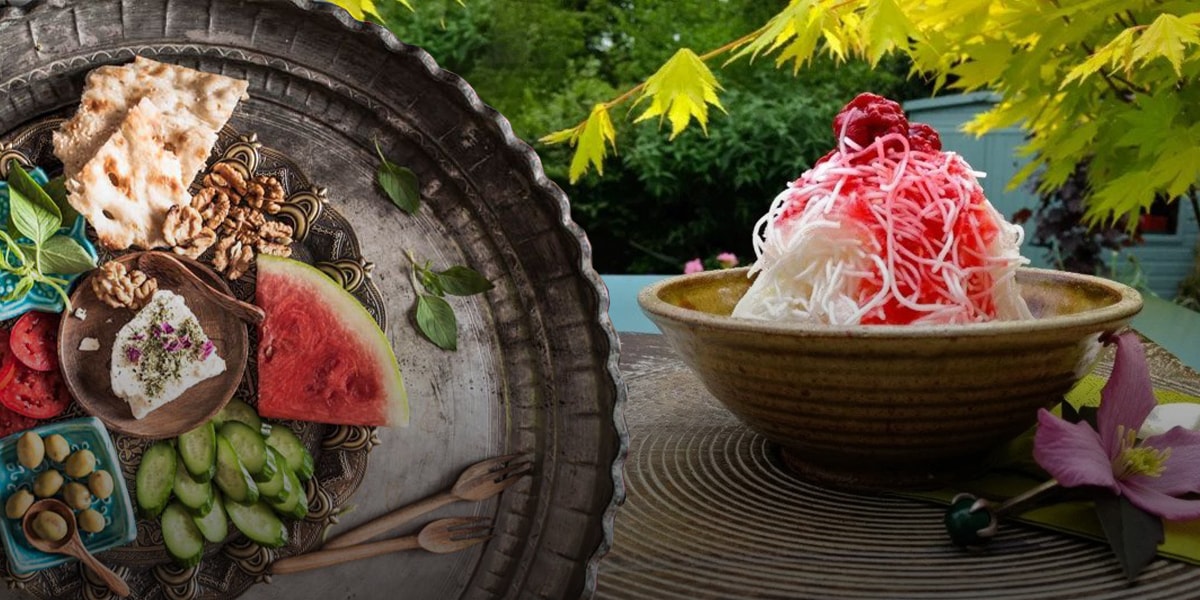 Iranian desserts and appetizers have many fans among tourists. There is a wide variety of Iranian desserts, ranging from all kinds of pickles to sweets and ice cream. Let's start with Zoolbia and Bamieh.
Zoolbia and Bamieh
Usually, Iranians buy and eat this dessert during the holy month of Ramadan. But from the point of view of foreign tourists, this dessert should always be eaten. Zoolbia is usually made from a combination of ingredients such as flour, yogurt, oil, baking soda, and saffron.
Ranginak
Another popular Iranian dessert in southern Iran is Ranginak, where date trees are abundant, especially along the Persian Gulf. Ranginak is made from dates in the south of the country. Soft dates are mixed with walnuts and then stuffed with a mixture of roasted flour, butter, cinnamon, cardamom, and finally with chopped pistachios. The texture makes you want to try it quickly.
Faloodeh
Interestingly, foreign tourists initially think that Faloodeh is a kind of noodle. This dessert is more popular in summer when people can enjoy it with a little fresh lemon.
Traditional Iranian ice-cream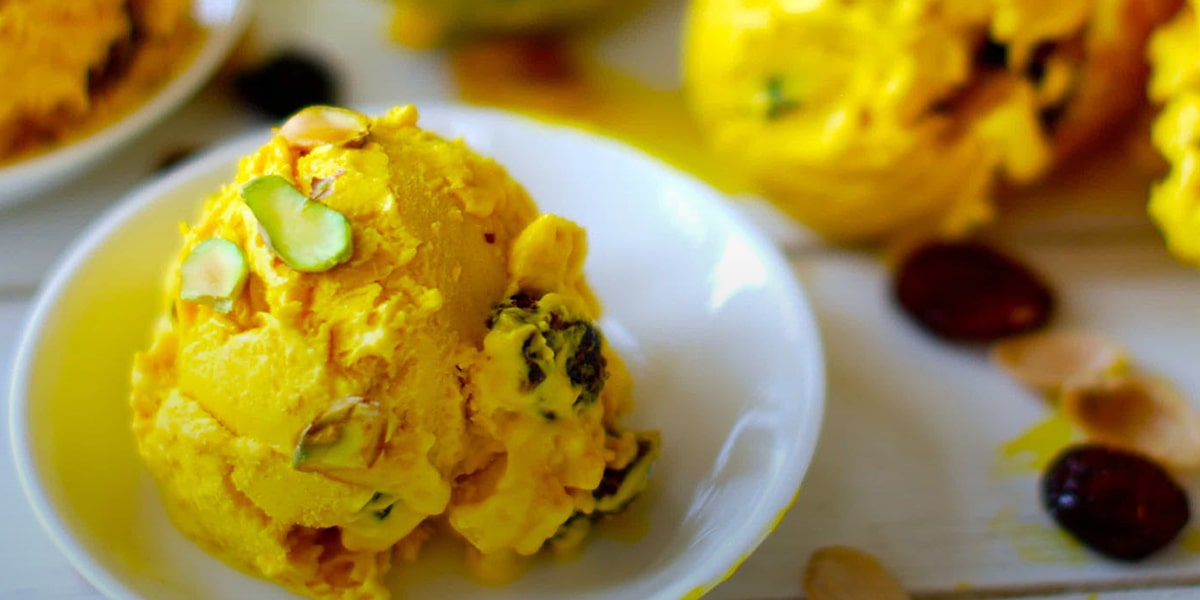 The traditional ice cream is said to have been made in the 1950s by a man named Akbar Mashti. It is one of the desserts that foreigners love very much. Combining saffron-vanilla ice cream with roses and pistachios is sure to make you happy, but not as much as the frozen cream pieces in it.
Sholeh Zard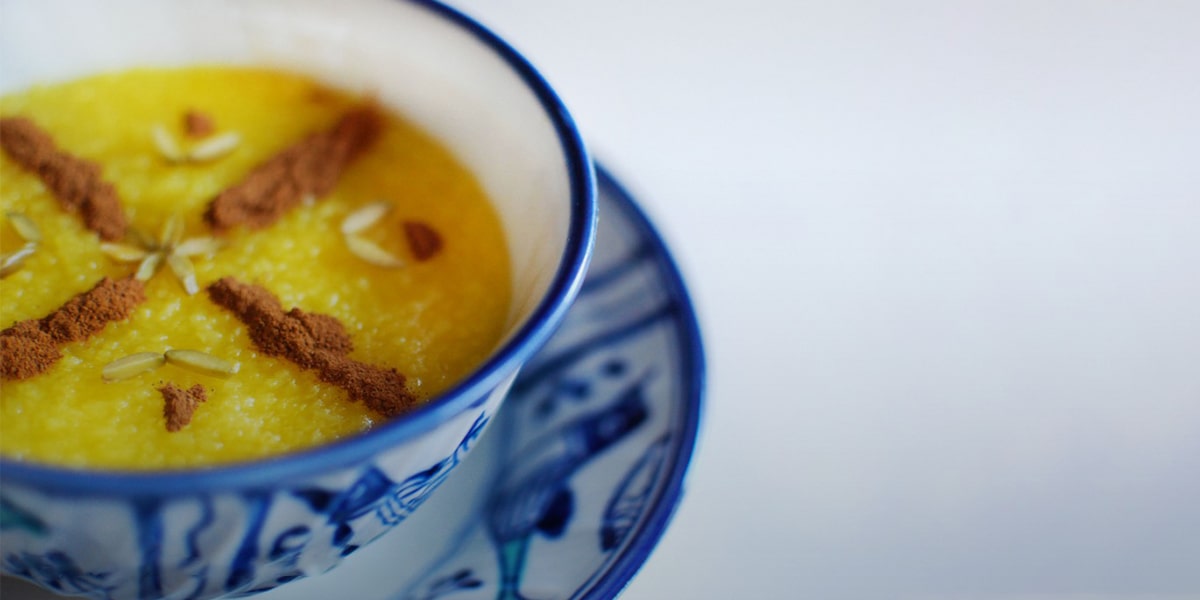 The interesting thing about this dessert is that foreign tourists know it by the concept of "Nazri". The main ingredients of Sholeh Zard are rice, water, saffron, rosewater, and sugar. It is mostly served on religious occasions, and people give away free bowls to indicate their sacred vows.
Yazdi sweets
Yazd is very famous for these sweets and every tourist who goes to this desert city should try all kinds of them. One of the places where you can find many pastry shops is Amirchakhmaq Square. Usually, tourists praise desserts such as baklava, Qutab, and Pashmak. Baklava, in particular, is a must-try if you travel to Yazd.
Sohan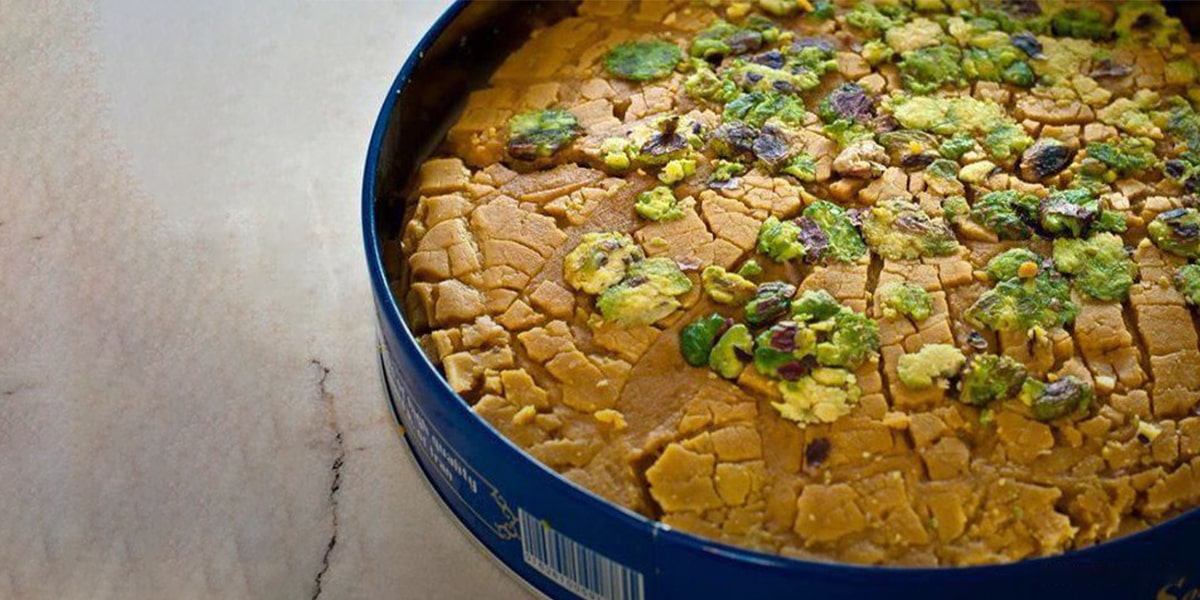 Sohan can be called the famous dessert of Qom, which is made with wheat germ, eggs, roses, sugar, butter, and cardamom. This dessert is decorated with pistachios, which gives it a very good taste. Tourists say that this sweet is very addictive, especially if you have a teacup in your hand.
Gaz
No trip to Isfahan is complete without Gaz. In addition to Isfahan, it can be seen in places such as Chaharmahal and Bakhtiari, and Kerman. Ingredients used in this dessert are sugar, egg white, almond, pistachio, cardamom, and rosewater.
Shirazi salad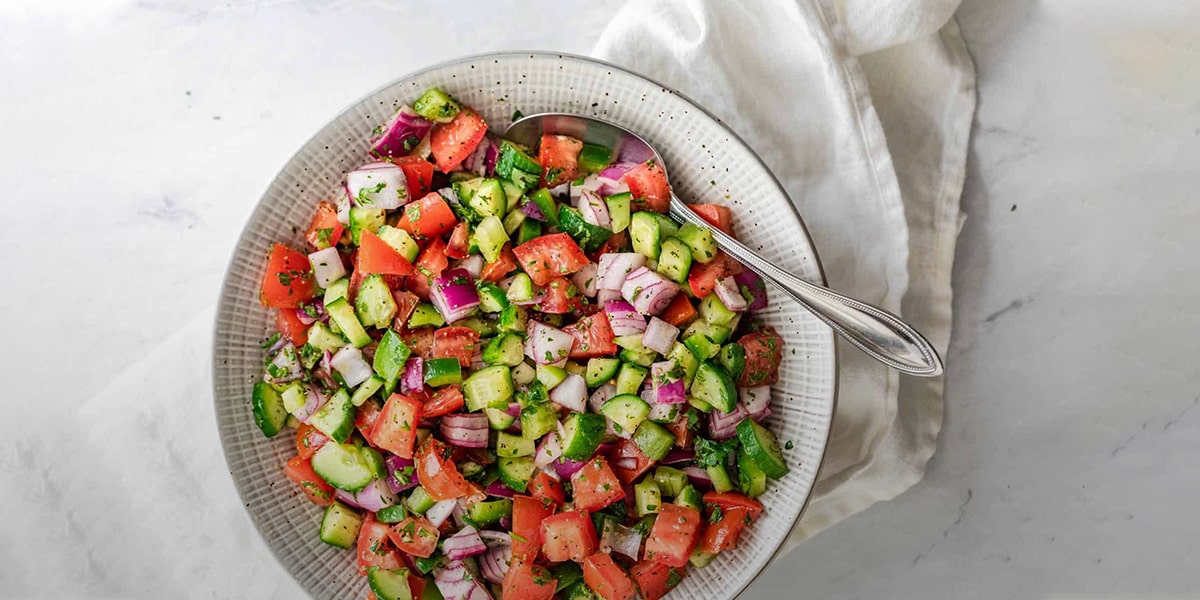 Shirazi salad is an Iranian salad common in Shiraz in southern Iran. It is a somehow modern dish, but people eat it along with all kinds of  ancient Persian food. Iranians started to make it sometime after the entrance of tomatoes to Iran, which took place at the end of the nineteenth century. Persians make it using ingredients such as cucumbers, tomatoes, onions, olive oil, herbal spices, and verjuice, although lime juice is sometimes used in its preparation. Shirazi salad is very popular in the summer. It is mainly served along with different kinds of pilaf; however, you can order it with any type of food.
Persian drinks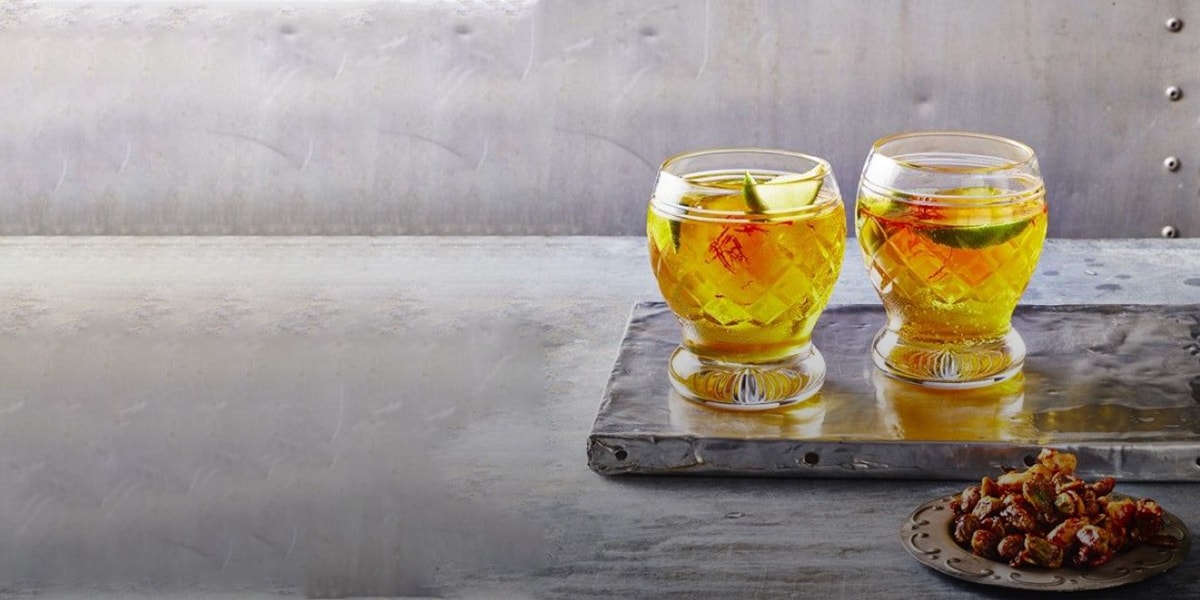 You may know Doogh because it is unique Iranian drink famous in the world. Iranians make doogh using yogurt and water. The yogurt is stirred for almost fifteen minutes, and then water and salt are added. The yogurt used in doogh is sour, and you may add herbs such as mint or dried rose to it. Doogh is served with all the ancient Persian foods. However, there is much more to Iranian drinks than doogh.
Iranian drinks mainly contain plant extracts and their focus is on health. In Iran, there is always a drink to treat health issues such as insomnia, headache, nausea, and dizziness. In general, Iranian drinks that are suitable for summer are called syrups, and herbal teas that are suitable for the winter are called Damnoosh. These drinks are available in many cafes, coffee shops, and other places and they have roots in ancient Persia.
Peppermint syrup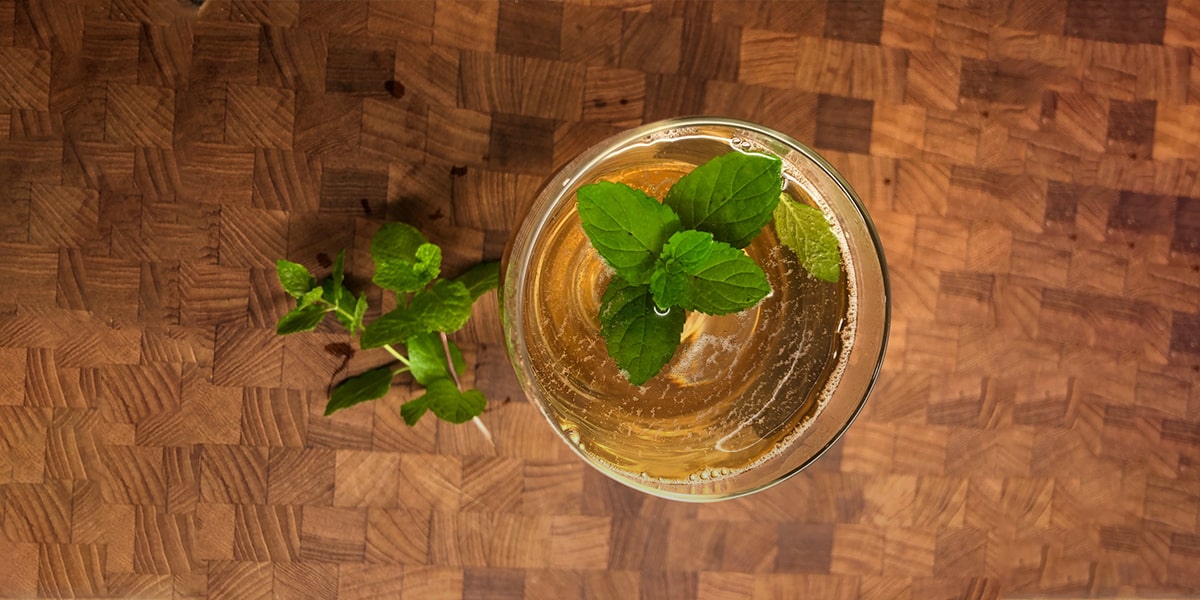 Peppermint syrup is one of the oldest and best Iranian drinks that is useful for quenching thirst. This syrup is a combination of water, vinegar, sugar, and mint extract, and it is prepared in such a way that the combination of water and sugar should be heated. Then, we add mint and vinegar to these boiling ingredients. When the drink thickens, we pass it through a strainer and let it cool. Peppermint syrup in Iran is usually consumed with a lot of lettuce.
Flixweed syrup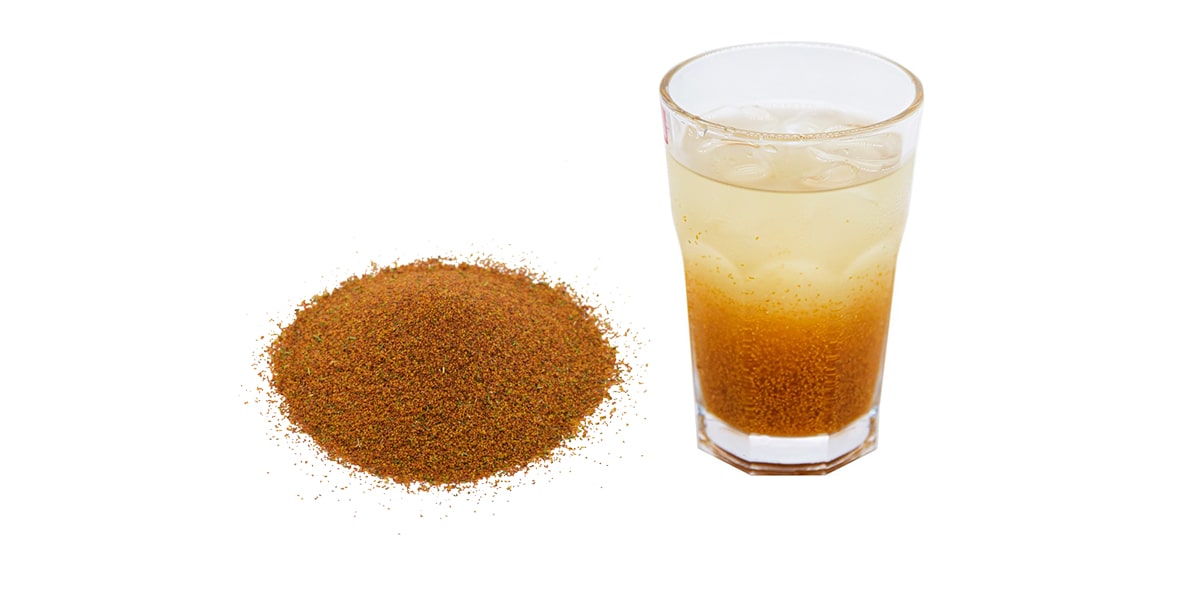 Flixweed syrup is one of the best Iranian drinks that has many health benefits for the body and acts as a natural detoxifier for the liver and skin. To prepare the flixweed drink, you must first wash its seeds, then mix it with water and sugar, and if you wish, rosewater and ice. This drink is very suitable for preventing heatstroke in hot seasons.
Basil seed drink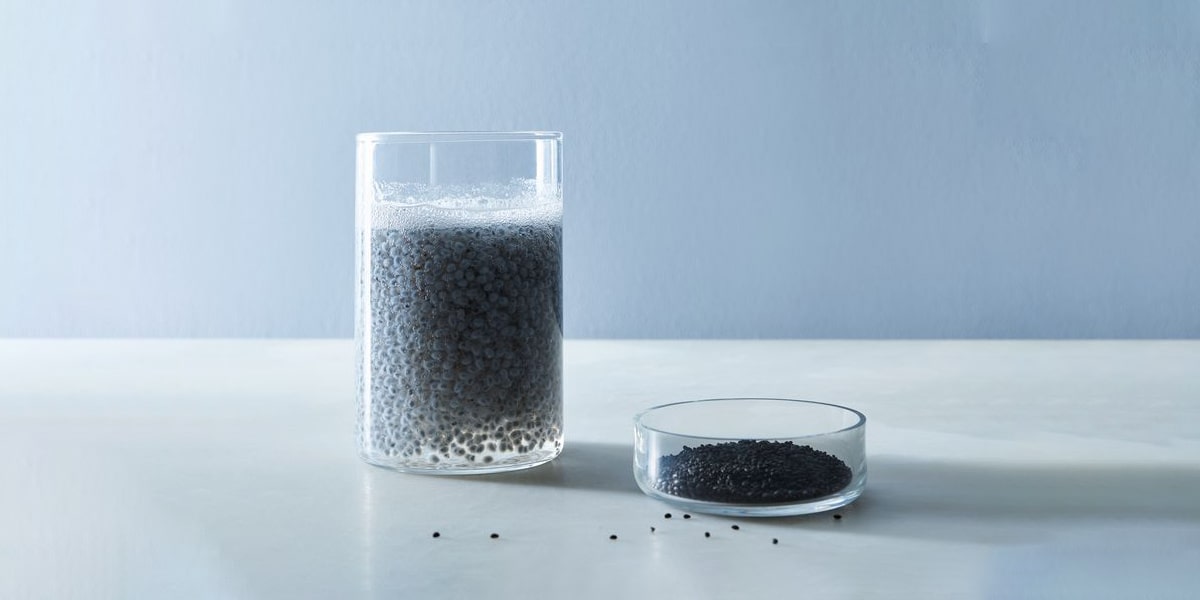 If you want to have a sweet drink with lemon flavor, this drink will be a good choice for you. Basil seed is one of the best Iranian drinks that has many fans among Iranians. To prepare this drink, it is enough to combine basil seeds, lemon juice, water, and rose water. Basil seeds turn into jelly-like seeds when added to water. These seeds provide a good source of minerals and vitamins necessary for the body and are very useful for lowering blood pressure.
Saffron syrup
Iranians often use saffron to flavor foods and beverages. To prepare the saffron syrup, you must first combine saffron with boiling water to get the color and taste. Then, combine some of these saffron with cold water, rose water, and other additives that you like, and then serve it.
Mint syrup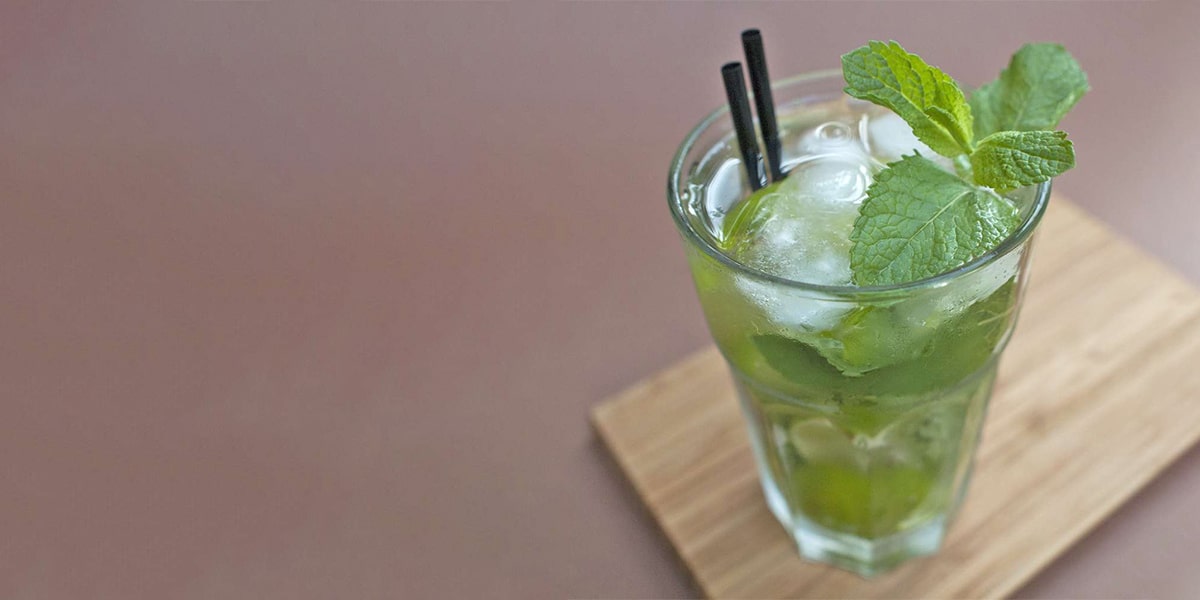 There are other types of plant extracts that are served as syrups in Iran. One of the best Iranian drinks of this type is mint sweat syrup. To prepare the mint syrup, it is enough to combine mint extract with water and lemon juice and serve it on a hot summer day.
Echium drink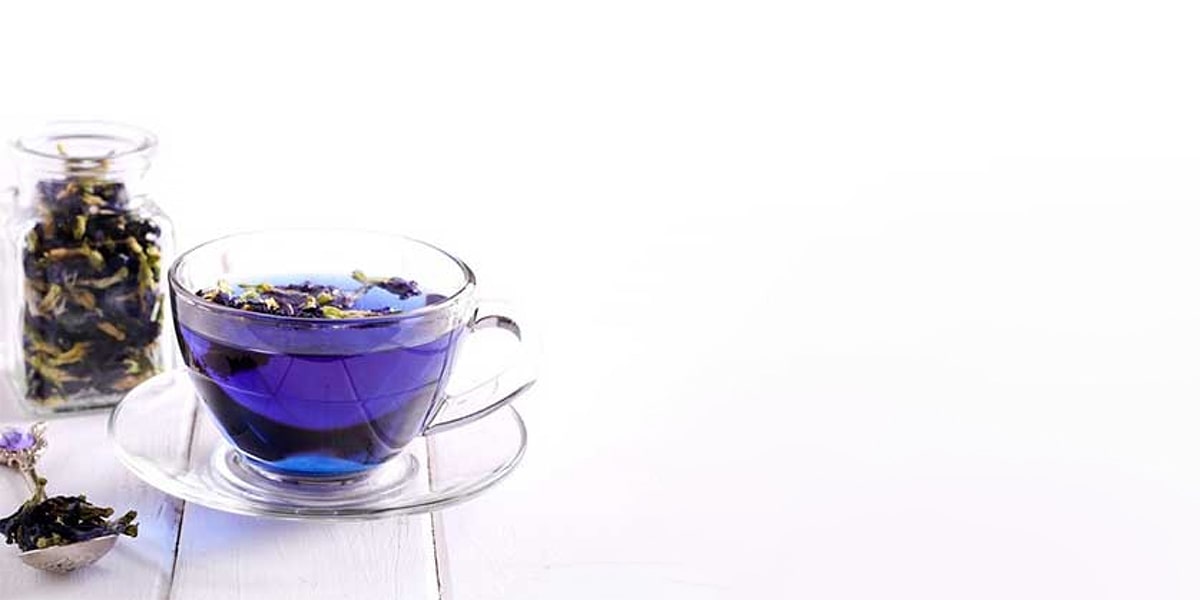 Echium is a purple-colored plant that has been used in the preparation of beverages for a long time due to its sedative effect. It is still used as one of the best Iranian drinks. It is also believed that this plant has antimicrobial and antidiarrheal properties. The taste of this drink is a little sour, which is why some people add extra nutrients such as lime.
Persian tea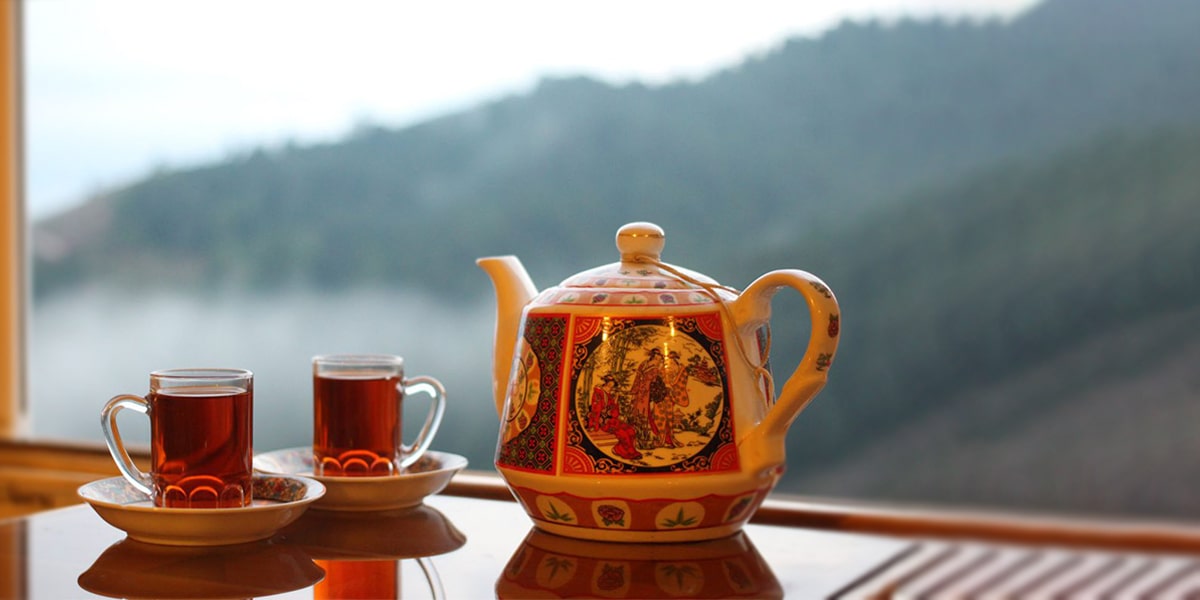 Persian tea, which is mostly grown in northern Iran, is unique in its taste and color. Iranians are fond of tea, and serve it at least three times a day: in the morning, afternoon, and evening. Persian tea is also a very popular souvenir of Iran.
How Iranians have a meal together?
It is common in Iranian families for all family members to eat together, especially on special occasions such as Nowruz, Sizdah Bedar and Yalda night. Today, many people sit around the table, but the traditional Iranian way is to sit around Sofreh (a piece of linen or any washable material) on the floor. Traditionally, the elderly members of the family should be present for the meal to start. It was, in fact, disrespectful to start the meal without the presence of the parents, particularly the father.
When someone thanks for food, Iranians use the word "Noush-e Jan", which literally means: may it please your being and soul. This shows that Iranians believe that we should pay attention to food and its ingredients in order to promote the health of the body and soul. In fact, Iranian food is more than just-food. It's also about being a tranquil soul. If you have not tasted Iranian food before, you are certainly missing out on a lot of greatness in food tourism. Next time you travel to Iran, try as many ancient Persian foods as you can.