Sizdah Bedar or the last day of Persian New Year holiday
On the last day of Nowruz, which people call "Sizdah Bedar", Iranians take their Haft Sin table off their houses and go on a picnic. This is a very old tradition and originates from a time even before the emergence of Zoroaster. Probably more than 2000 years of history is behind it. After the Islamic Revolution, they named the 13th of Farvardin "the Nature Day". If you have an Iran visa, it is definitely worth being in Iran on April 1st to see Iranians leaving their homes to have fun in the heart of nature. So, why is it that Iranians go out of their homes on this day? And what do they do? What is the role of nature? All these and more are going to be clear for you after reading this article.
The reason for celebrating Sizdah Bedar in Persian culture
Generally, among Iranian festivals, "Sizdah Bedar" is a bit vague in terms of historical roots. It doesn't share origins with other celebrations. There is no direct mention of such a celebration in history books. But in ancient sources, there is a reference to "the thirteenth day of Farvardin". The popular belief is that ancient Iranians celebrated the 13th day of Nowruz after twelve days of celebrating. It was an official ending to Nowruz and a beginning to the remaining twelve months of the year.
The philosophical roots of celebrating this day in the belief of ancient Iranians
In ancient times, there was a name for each day of the month. For example, the first day of each month was called "Ormazd Rooz", and the thirteenth day of each month was called "Tir Rooz" and belonged to "Izad Tir" (the god of Tir). The word "Rooz" means "day" in Farsi. The word "Tir" is called "Tishtariah" in the Avestan language. It is the same as the name of Tishter, the god of rain. So, we can say that Tir was a symbol of divine kindness among ancient Iranians because rain is symbolically equal to god's kindness and generosity in Persian culture. Nature Day is the ancient Persian tradition in celebrating the occasion of the god of rain's victory over the drought-inducing demon. Celebrating this day was customary even before the emergence of Asho Zoroastrianism (1800 BC).
As stated in the book From Nowruz to Nowruz by Mr. Kourosh Niknam (MP for Zoroastrianism), pp. 41 and 42, "the thirteenth day of Farvardin is called Tir or Teshtar." In Avesta, "Teshtar" is the god of rain. Before Asho Zoroaster, in order for the rain god to overcome the drought demon, people believed that they should worship this god on this particular day and ask for rain. In ancient Iran, after celebrating the 13th day of Nowruz, which was the beginning of an agricultural semi-year, Iranians went to their fields and farms or plains and deserts and the banks of rivers to worship. They would rejoice and dance and happily asked for rain.
The lexical meaning of Sizdah Bedar
According to some Iranians' belief, which had its roots under the influence of European culture in the Safavid era, the number thirteen was ominous. Sizdah Bedar, therefore, means "getting rid of the ominous of the day thirteen". Going on a picnic in the heart of nature and natural places is one way to do so. That is to destroy this day's bad mood with joy. But if we go deeper and search for the root of these words in the Dehkhoda Dictionary, we find that "dar" stands for "valley and plain" and "be" means "towards". As a result, it can be said that "Sizdah Bedar" means "towards the valley on the thirteenth day". So, to the plain and the heart of nature, we go to pass the day together with the people we love.
The historical background of Sizdah Bedar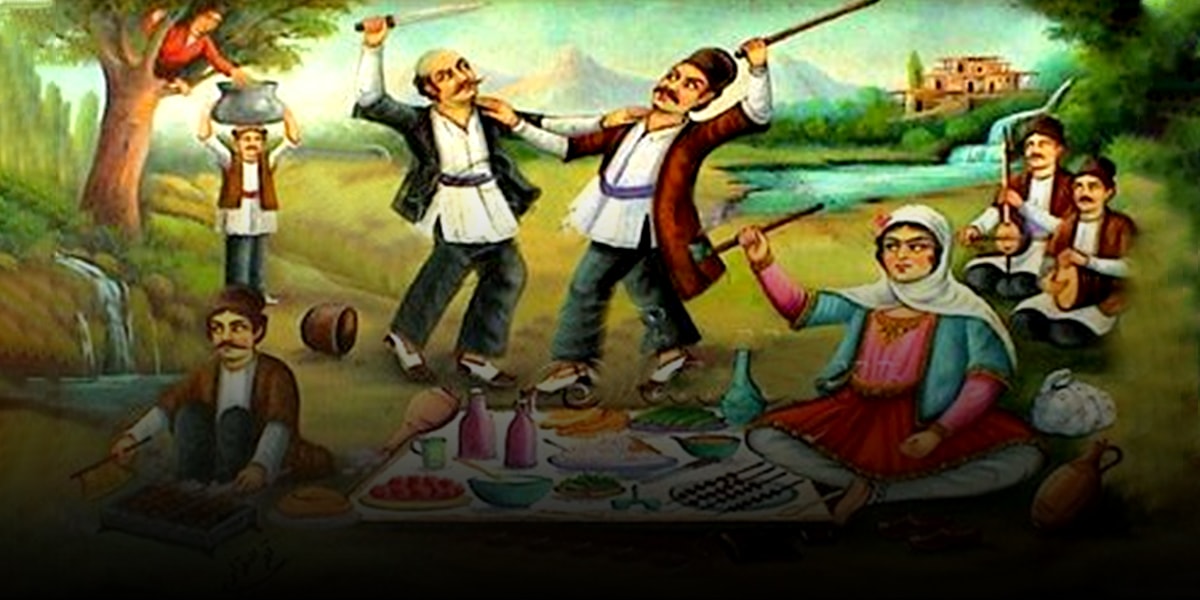 As you know now, Sizdah Bedar has always been part of Iranian history. People have respected it in all periods, or almost all of them. But to make sure, we can also take a peek at history books to see for ourselves.
– In Babylonian Inscriptions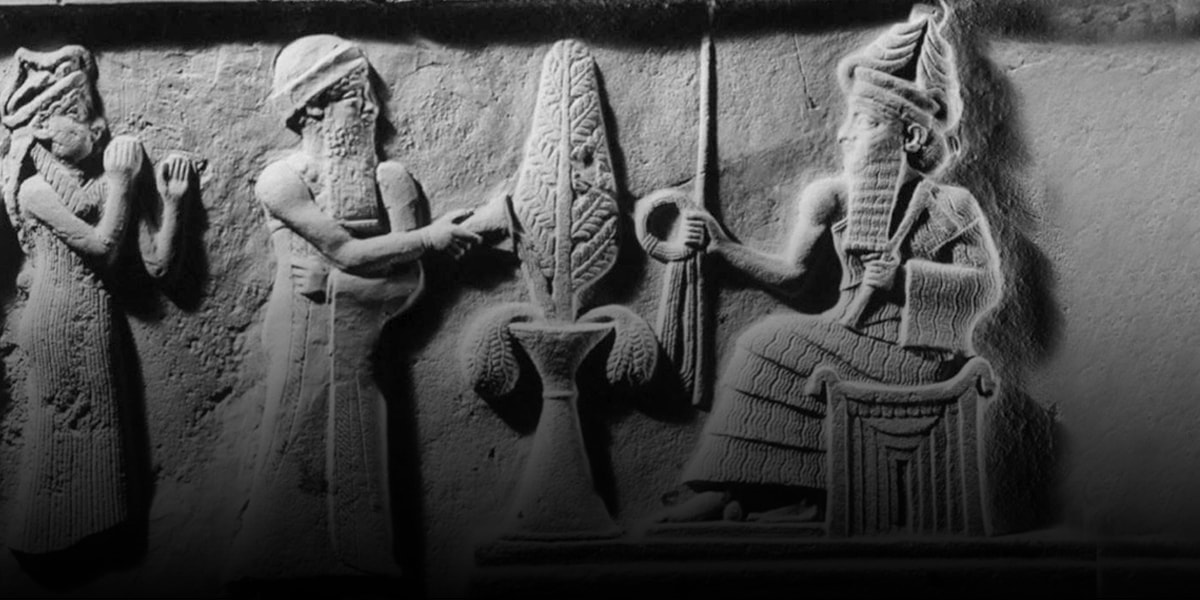 According to the Sumerian and Babylonian inscriptions, the New Year rituals in Sumer with the name of "Zagmuk" and in Babylon with the name of "Akito" lasted twelve days. On the thirteenth day, a festival was held in natural spots. Accordingly, it is estimated that Sizdah Bedar has a history of at least four thousand years.
– Safavid Era
According to history books, there is no such direct and precise reference to this day in the pre-Qajar era. However, in the book From Myth to History by Mehrdad Bahar, there is a reference to celebrating in public places in the Safavid era. These celebrations were highly similar to Sizdah Bedar.
– Qajar Era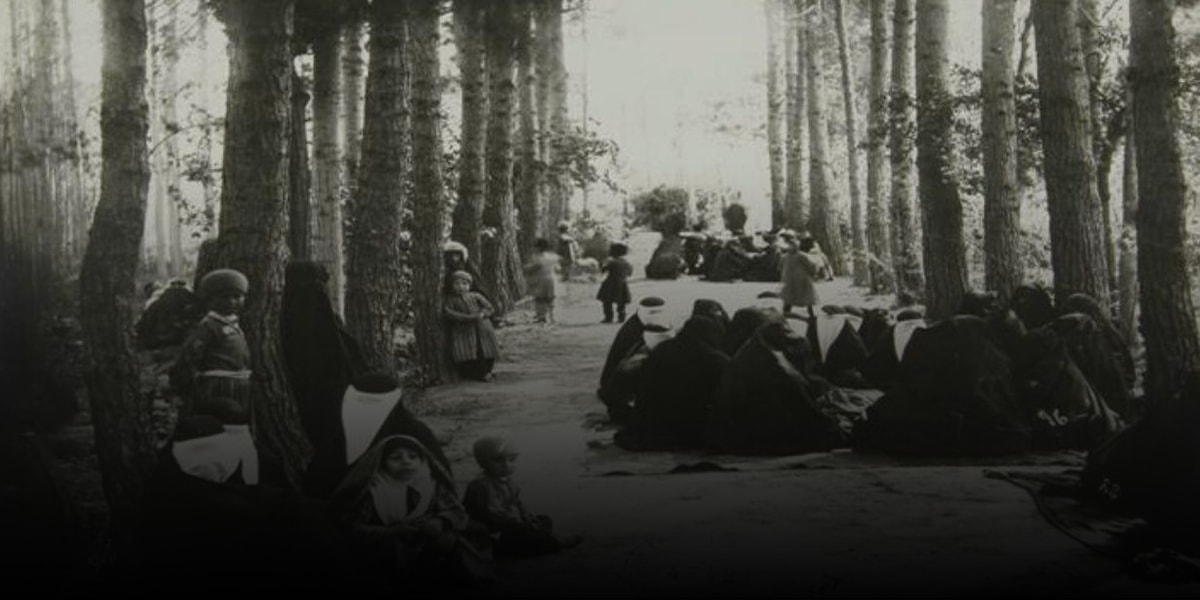 In his book, My Life, Abdullah Mostofi describes in detail how people celebrated Sizdah Bedar in the Qajar period. Edward Jacob Pollock also wrote of Sizdah Bedar. He states that the last day of Eve is when, according to an ancient custom, it seems as if all the houses are in danger of destruction. That's why everybody goes out of the town's gates and into the gardens.
The customs of this day amongst Iranians
Sizdah Bedar, like any other historical event, has rituals that have evolved throughout history and have taken on the form of tradition. One of the customs of this day is "happiness and laughter", which means discarding dark thoughts and the filth of the soul. But we should say that some of these customs vary from city to city and province to province. An example is throwing 13 stones backward in Kurdish areas. They wish disaster and distress away with each stone. In the province of Lorestan, they call it "The Strange Thirteen". They spend this day at home and on the fourteenth day they go out on a picnic. They call this day "Chahardah Bedar".
– Knotting the Greenery (Tying Sabze)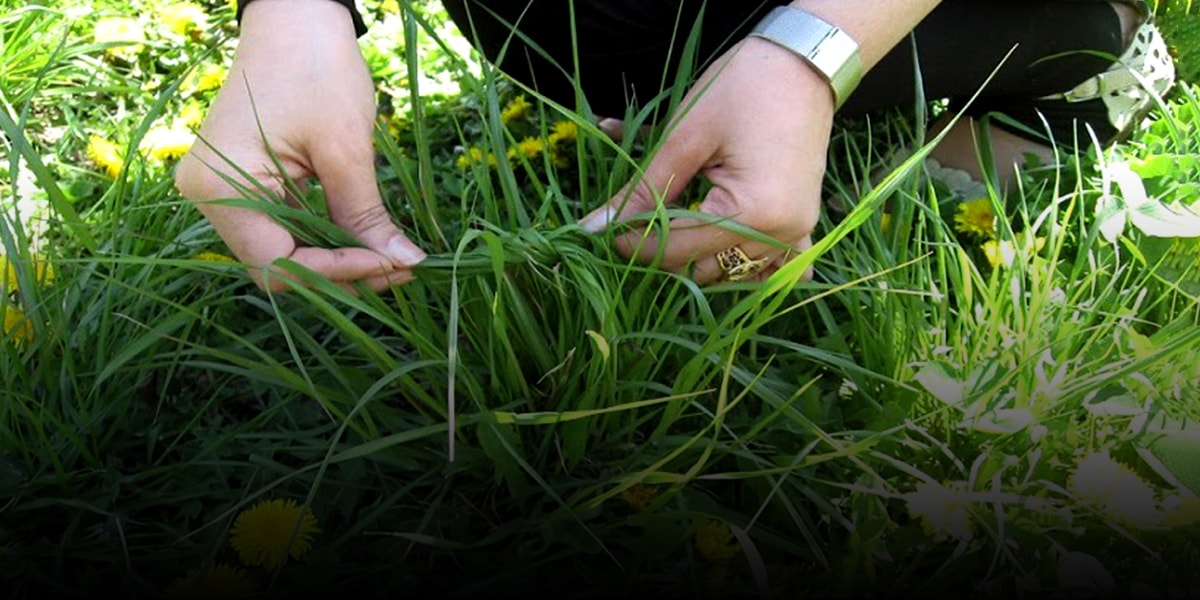 Knotting leaves (or tying sabzeh) is the act of twisting the leaves of usually green wheat. This is something that the youth do, and they wish something when doing this. According to popular belief, their wish will realize in the New Year.
– The myth of Knotting the Greenery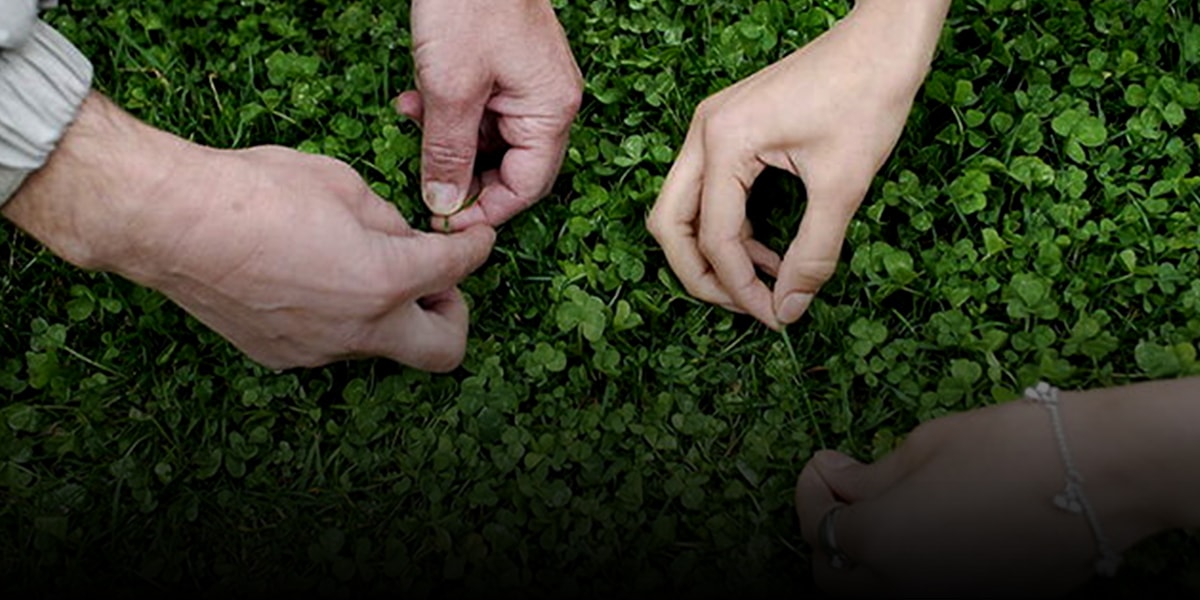 Knotting the greenery is the testament of nature to the bond between man and woman, according to the myth of creation in Iranian mythology. There are various accounts of the first man and king, and many believe that Kioumarth is the first king and man. He had a twin daughter and son. And on the thirteenth day of Farvardin, they got married. This was the first time in the world, and since there was no marriage ritual at that time, they tied two branches together to make their marriage commitments to each other. The ancient Iranians knew this story by heart and passed it on to us, generation after generation. Doing this, especially by young girls in the age of marriage, is a feel-good tradition. This tradition was almost forgotten during the Kianid dynasty and re-started in the Achaemenid period. It remains unchanged to this day.
– Releasing the sprouting greens back to nature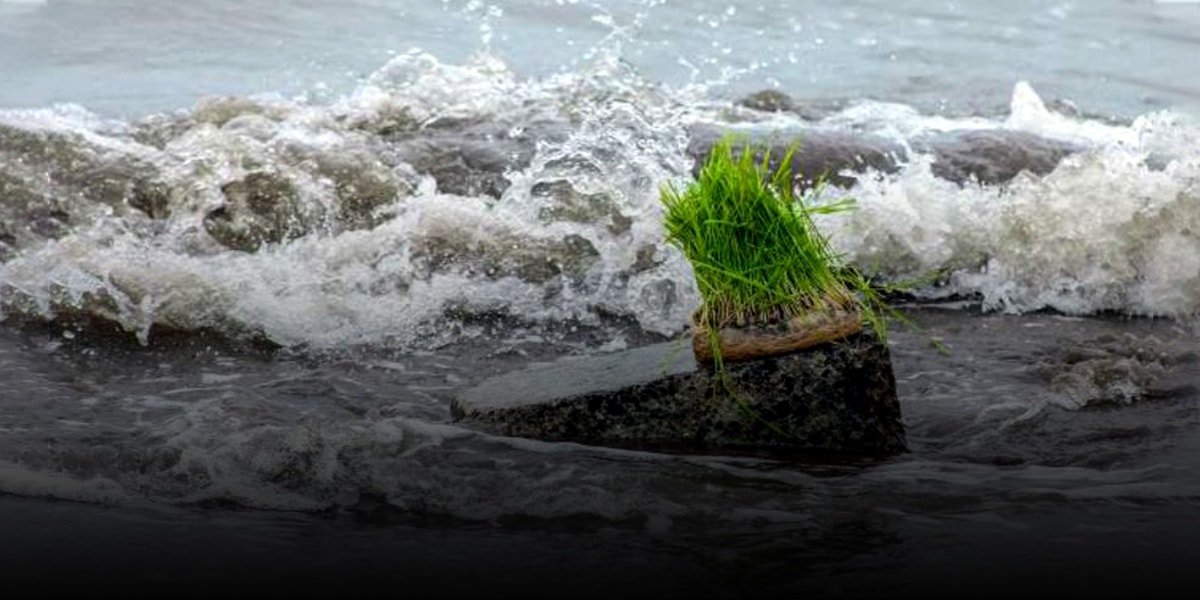 At the end of Nowruz, people throw their "Sabzeh" into a river. This, of course, has a twofold meaning. Traditionally, this means that they are giving a gift to the goddess of water, Anahita. But they also want to emphasize that they will eventually give back to nature what it has given to them, respecting and admiring the cycle of life.
– Eating lettuce and Sekanjabin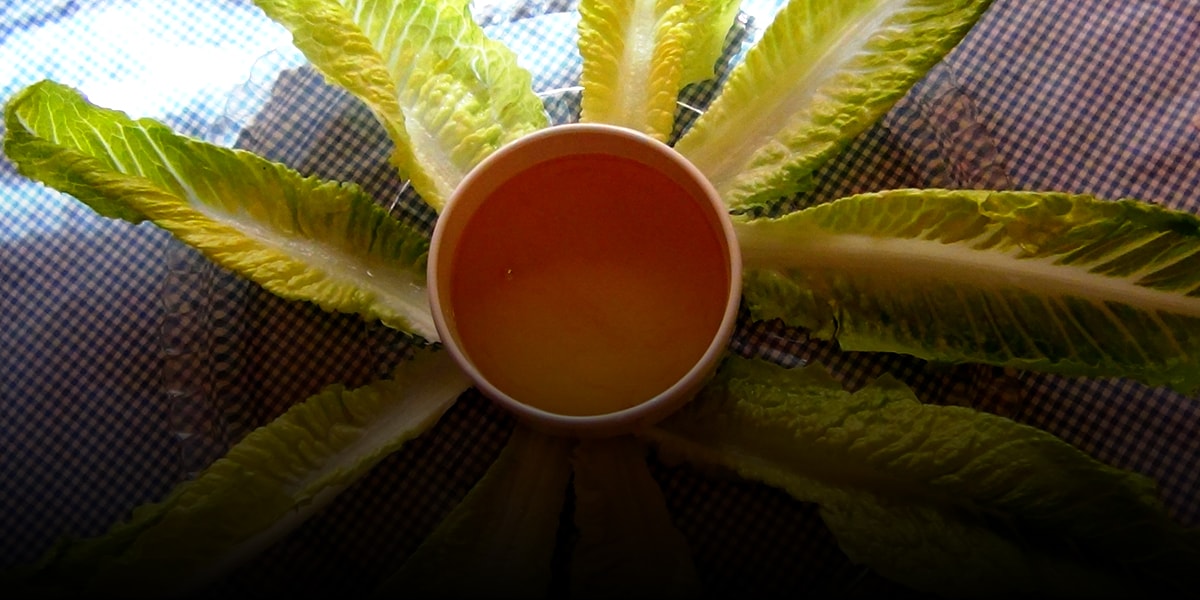 Sekanjabin is a very old Iranian drink. The Persians make it with vinegar, honey, and sometimes mint. It is very popular in summer, but it is also an inseparable part of Sizdah Bedar. Iranians eat lettuce with Sekanjabin. This act is symbolically a promise to stay healthy during the New Year.
– Cooking and eating Noodle Soup and Yogurt Soup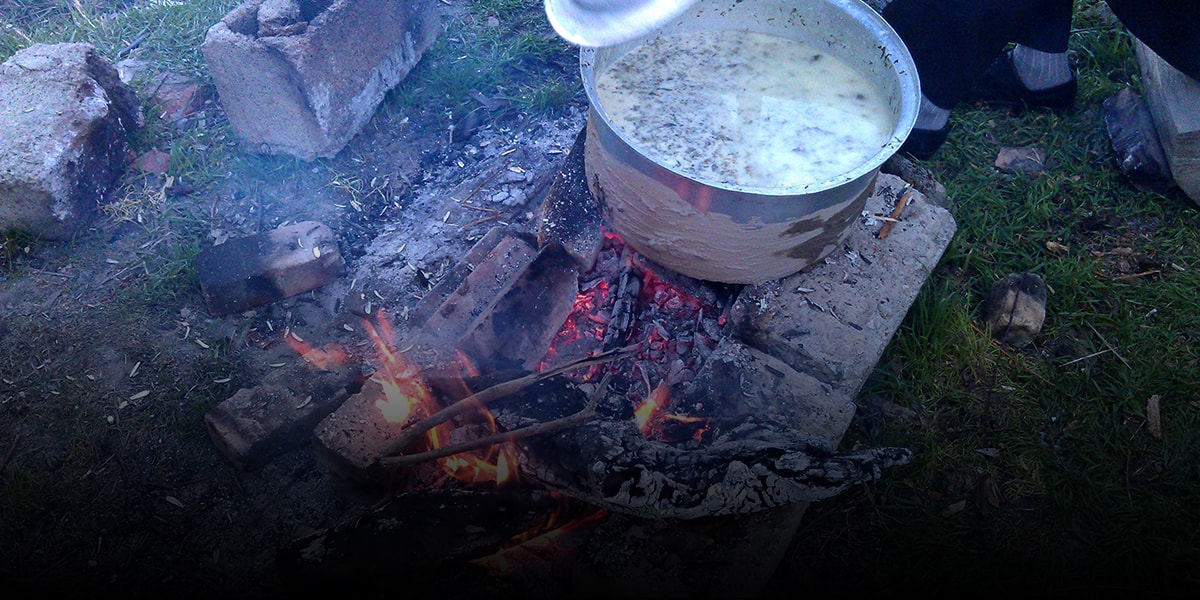 Like any other picnicking tradition, you can expect some traditional Iranian food associated with Sizdah Bedar. Noodle Soup like Chaharshanbe Suri and Yogurt Soup are very popular. They are easy to make for a lot of people (usually two or more families go on this picnic together). They are also light food, allowing those who eat them playing ball games after lunch.
– The lie of the Thirteen
The lie of the thirteenth day is like the practical jokes of April Fool's Day (Farvardin 13th is the 1st of April). However, the tradition of lying on this day to make fun and arouse laughter usually revolves around social and political ideas. It goes back to the Achaemenid era. Its purpose is to forget serious matters of life while having fun.
Being in Iran on this day is definitely so much fun. You can experience a mixture of long-standing customs and modern-day fun along with the hospitable people of Iran. Many Iran travel guide also include a trip to special places on this day so that tourists can have fun by experiencing more local traditions. If you're going to be in Iran on April 1st of any year, make sure you won't stay indoors.