Haftseen table consists of things starting with an "s" in the Persian language. Among these items are candles, goldfish, and of course decorated eggs or Nowruz eggs. Decorating eggs seems a very ancient idea. Some believe that it has its roots in paintings on stones. Decorated eggs of the Persian Haftseen table are very popular with children. In this article, we're going to see what all the fuss is about when it comes to decorated eggs.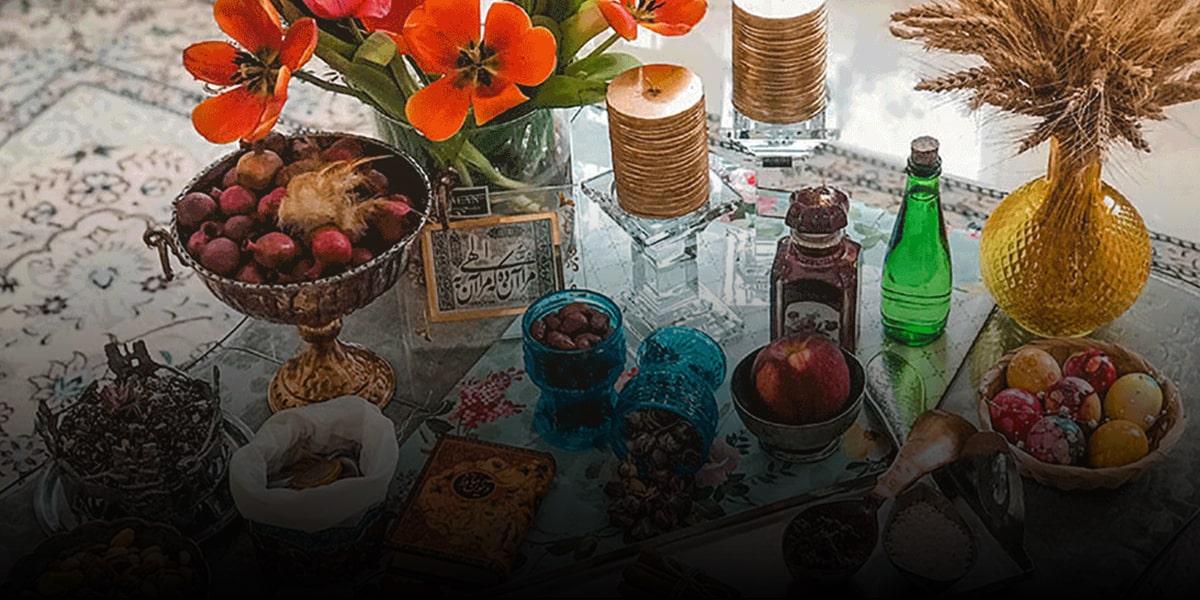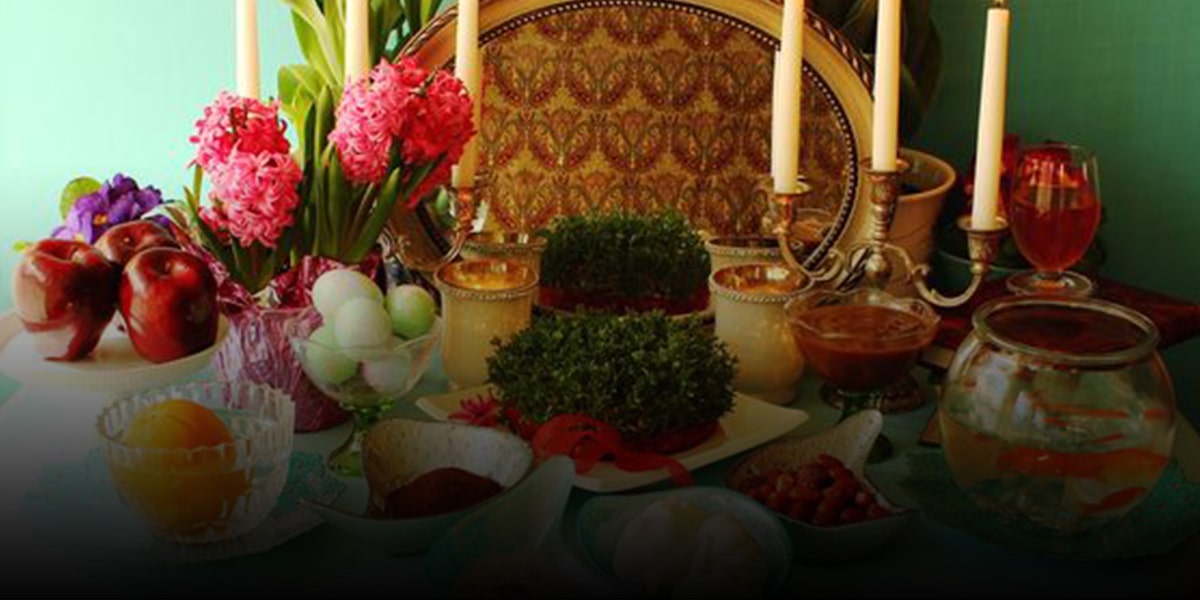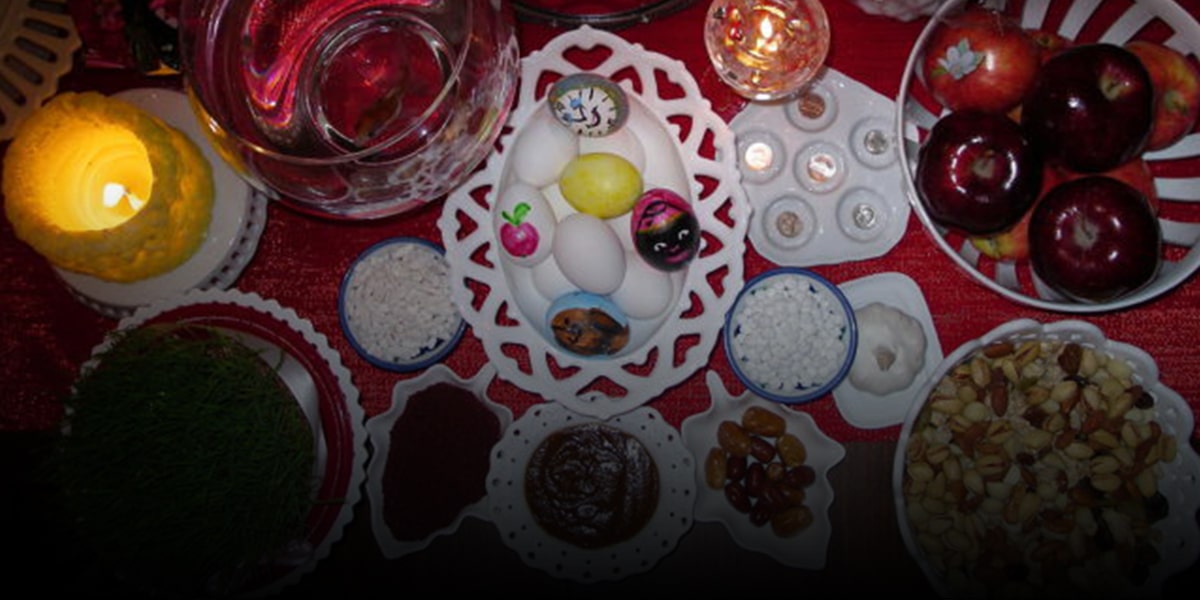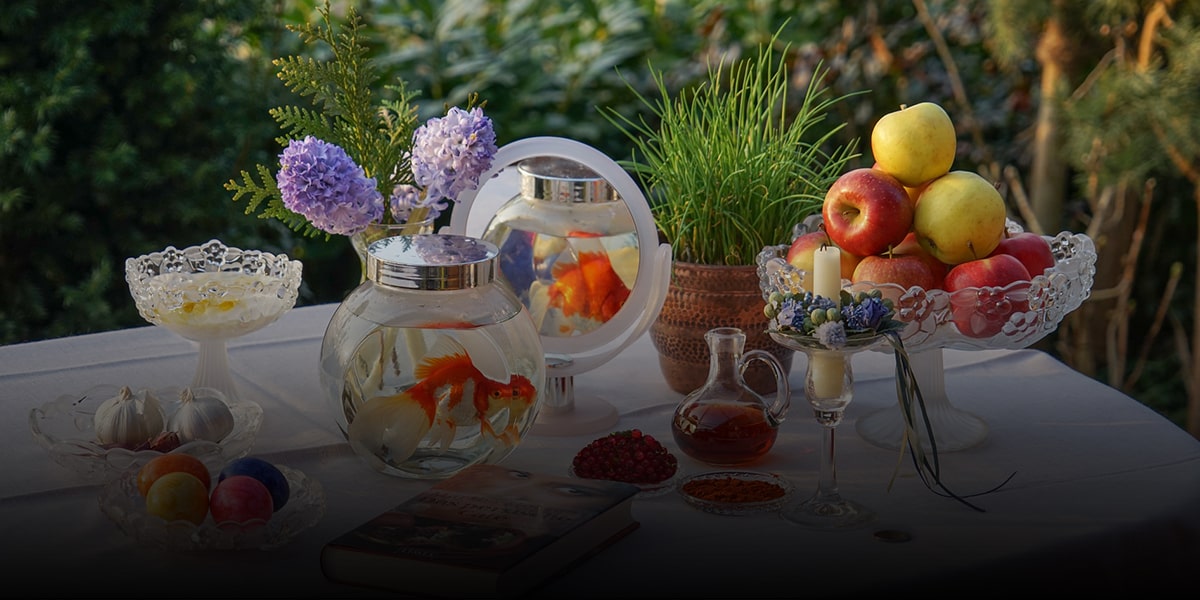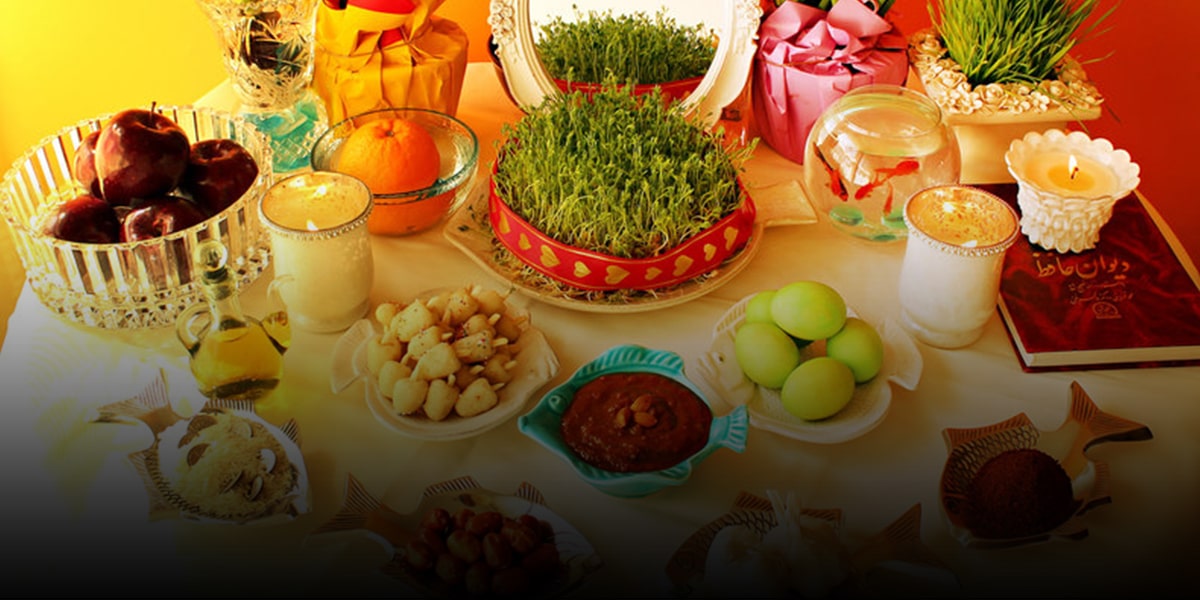 The belief of Iranians about Nowruz eggs
Nobody is sure about the first time when Nowruz eggs appeared on the Haftseen table. However, Nowruz eggs, as we know them today, come from eastern Europe. Some people believe that these eggs are originally Christian. Yet there is evidence to the contrary. For example, there is a decorated egg belonging to the iron age II! (You can see the picture below).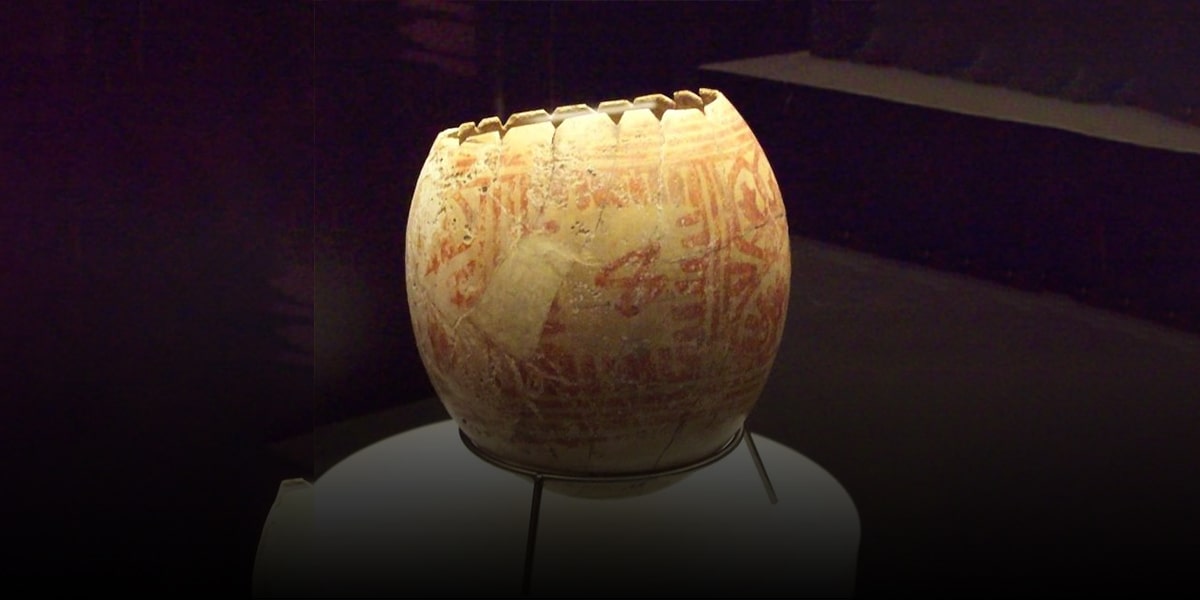 Iranians put eggs on the Haftseen table as part of a long-standing tradition. This is a symbol of hope, fertility, and growth. A promising year, filled with joy and happiness, is upon the Persian community, and the eggs promise this. Furthermore, they create a colorful mood that everyone can remember later into the year, a mood of flourishing and fruitfulness.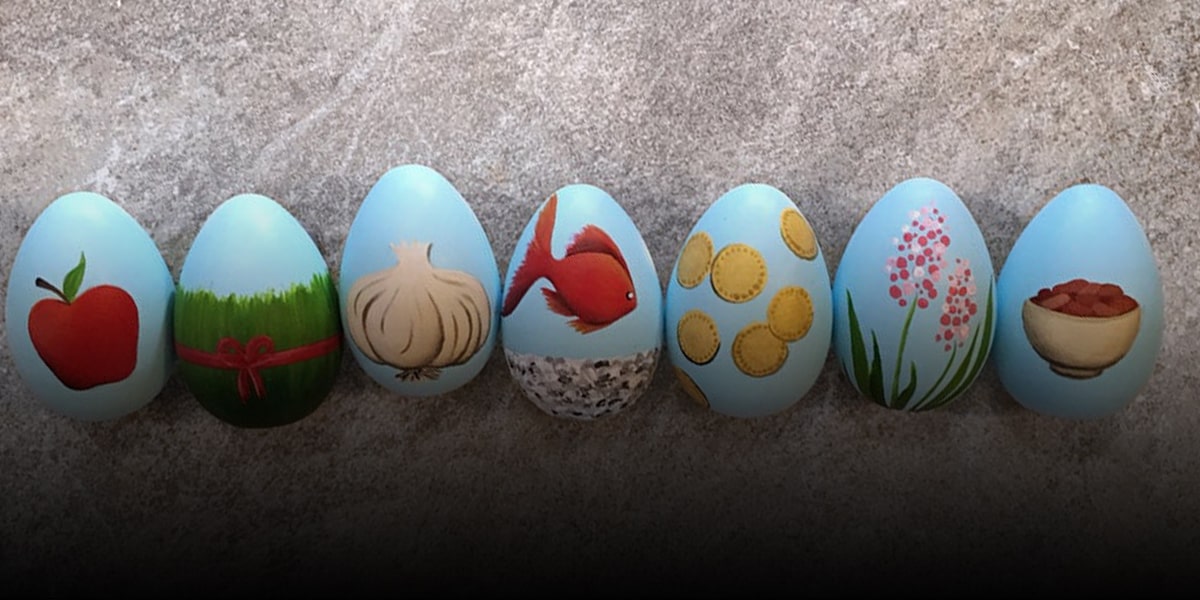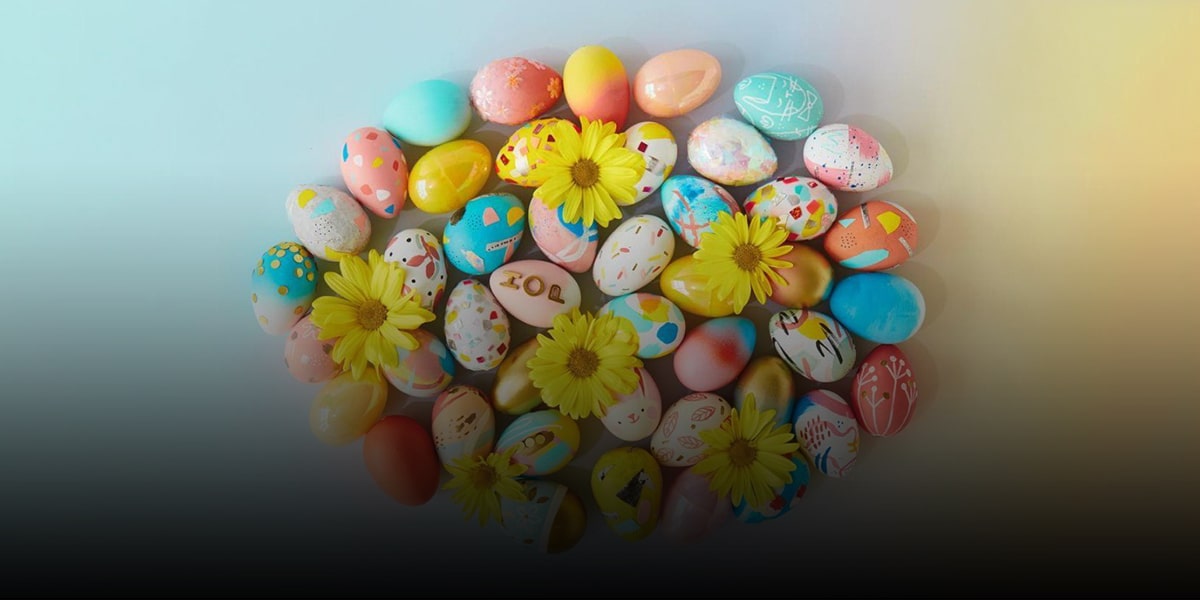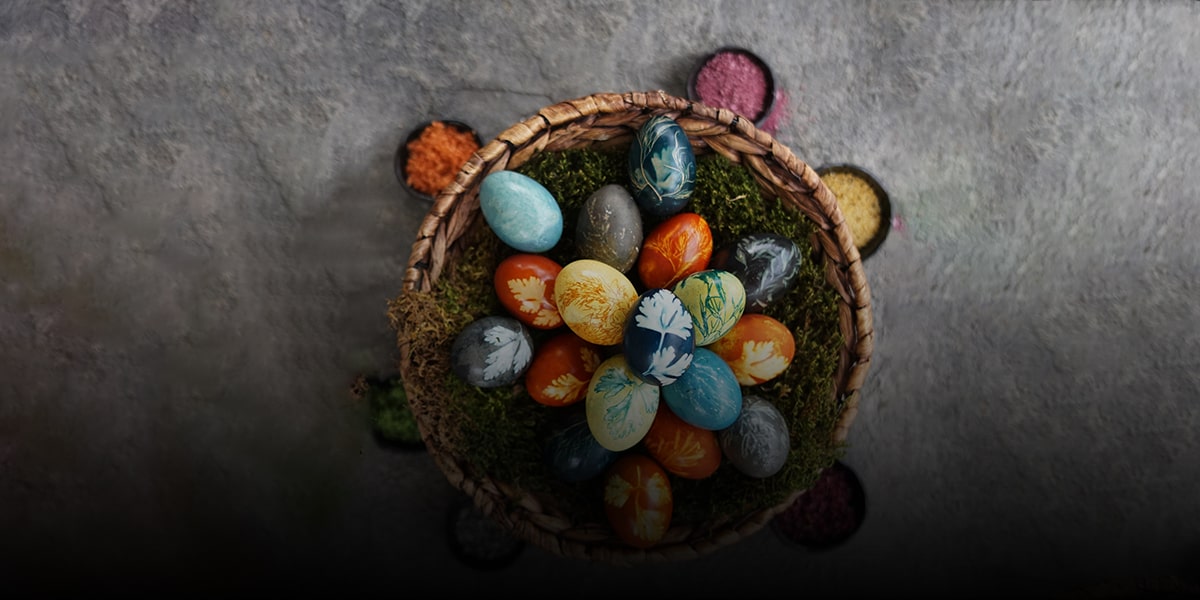 Different sizes of Nowruz eggs
Nowruz eggs are not necessarily chicken eggs. Eggs of different birds are common. People decorate goose eggs, quail eggs (which are themselves decorated in a natural, beautiful manner), and eggs of many other birds. In fact, putting eggs of different sizes on the Haftseen might give it a more charming look. Some people believe that using artificial eggs, like plastic eggs and wooden eggs, is better. They are not a violation of animal rights, and you can find all sizes. Plus, you can use different stuff to decorate them, some of which may harm a natural egg.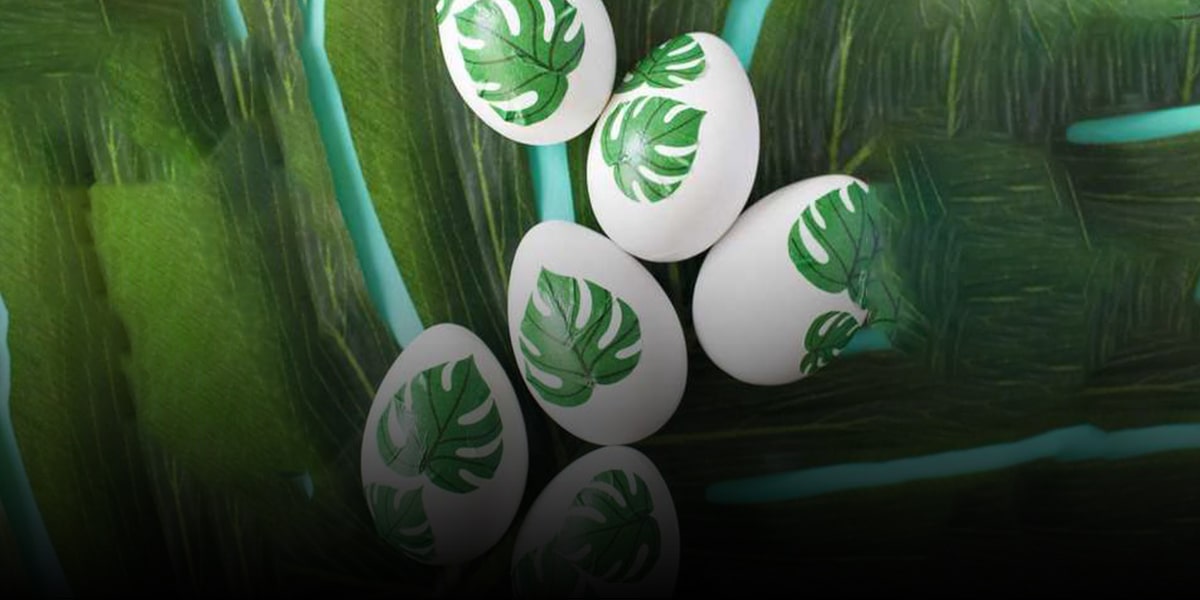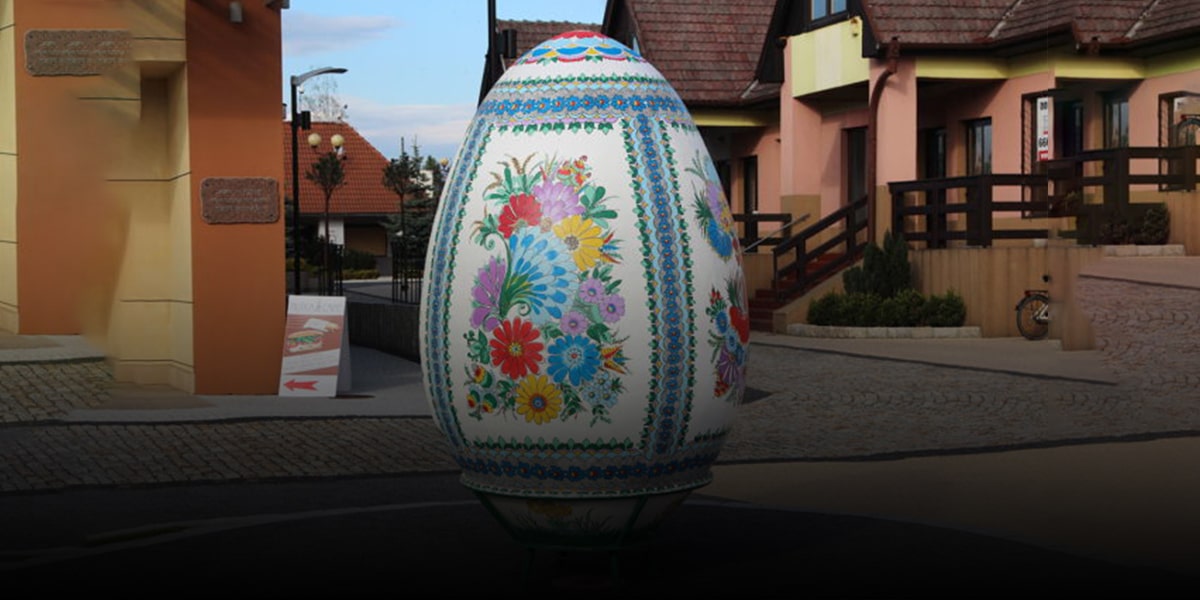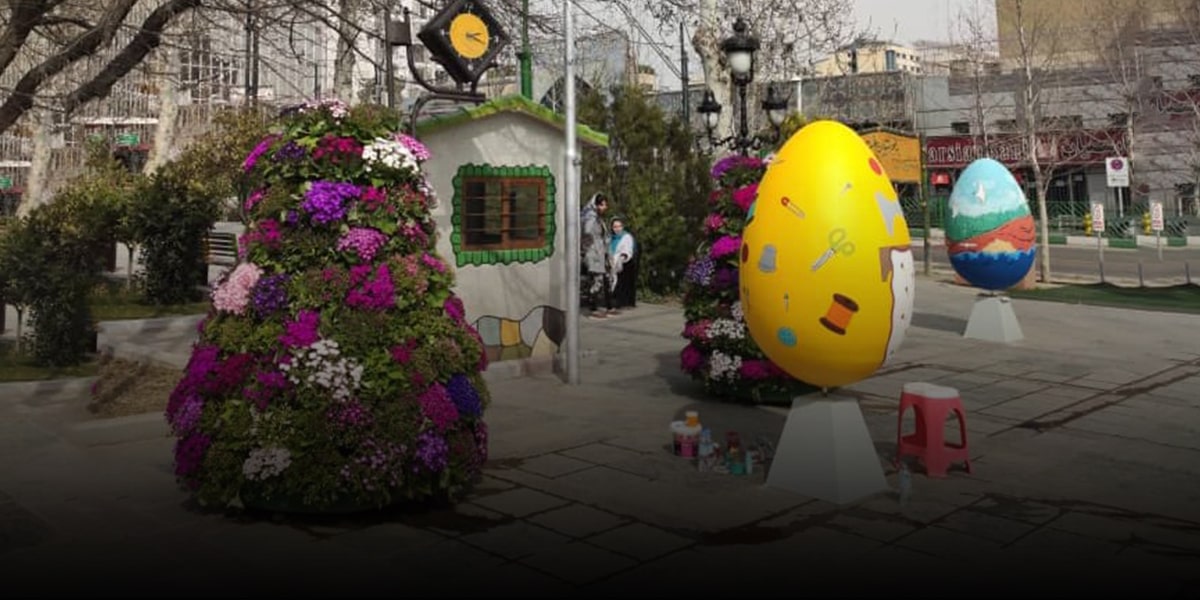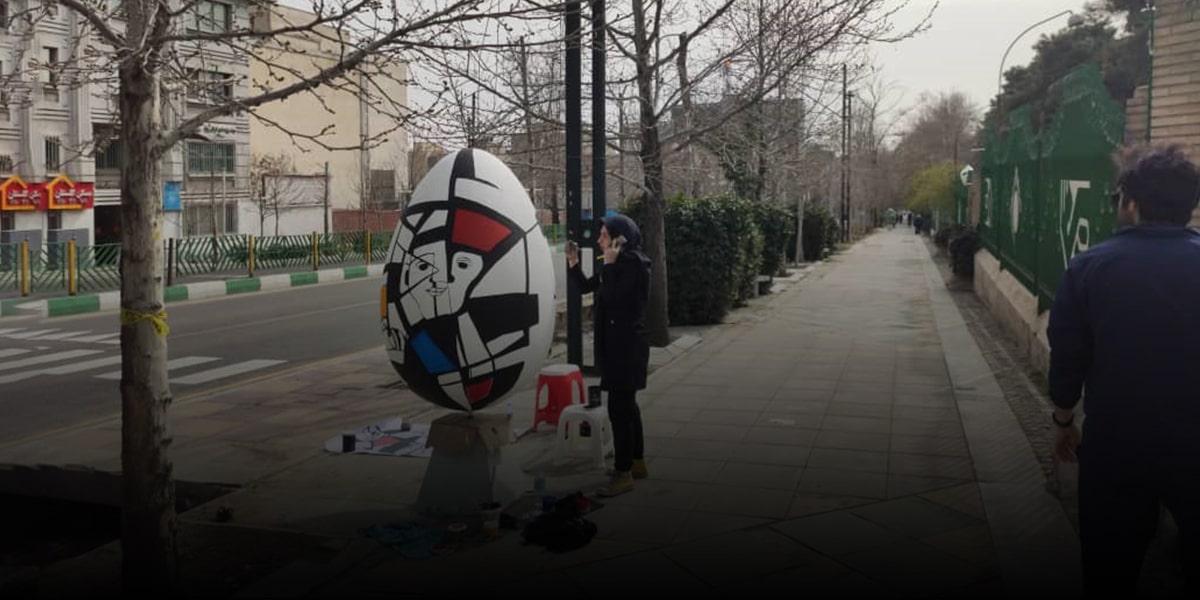 Be careful to not break your Nowruz eggs
If you use natural eggs, breaking them is unpardonable if they are going to be Nowruz eggs. You have to be careful not to break them because this ruins everything. There are some ways to make sure the egg is hard enough for decorating. In Iran, the common practice is to boil the eggs before decorating them. Sometimes, people boil eggs with edible colors or with colorful food to give them colors. At other times, they boil eggs and let them cool. Then, they paint the cold egg and decorate it with different stuff.
Another way to be careful is by putting small holes on the top and bottom of the egg, carefully draining the internal stuff from the egg. Then, you can carefully fill the egg with anything to make it resistant against breaking. In the following section, you'll learn more about decorating eggs.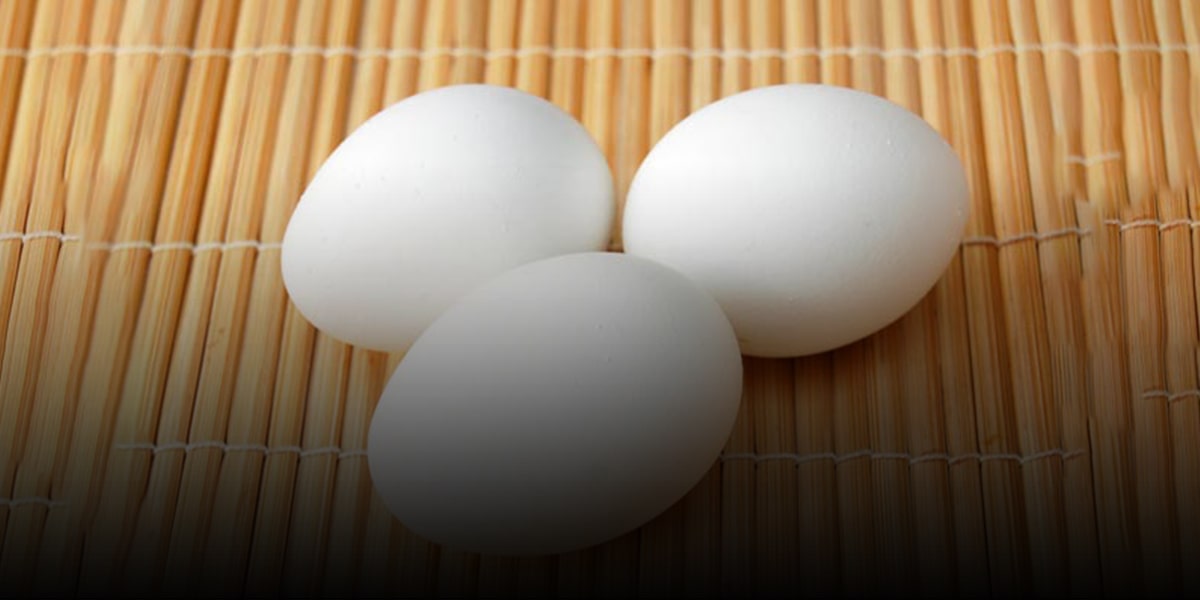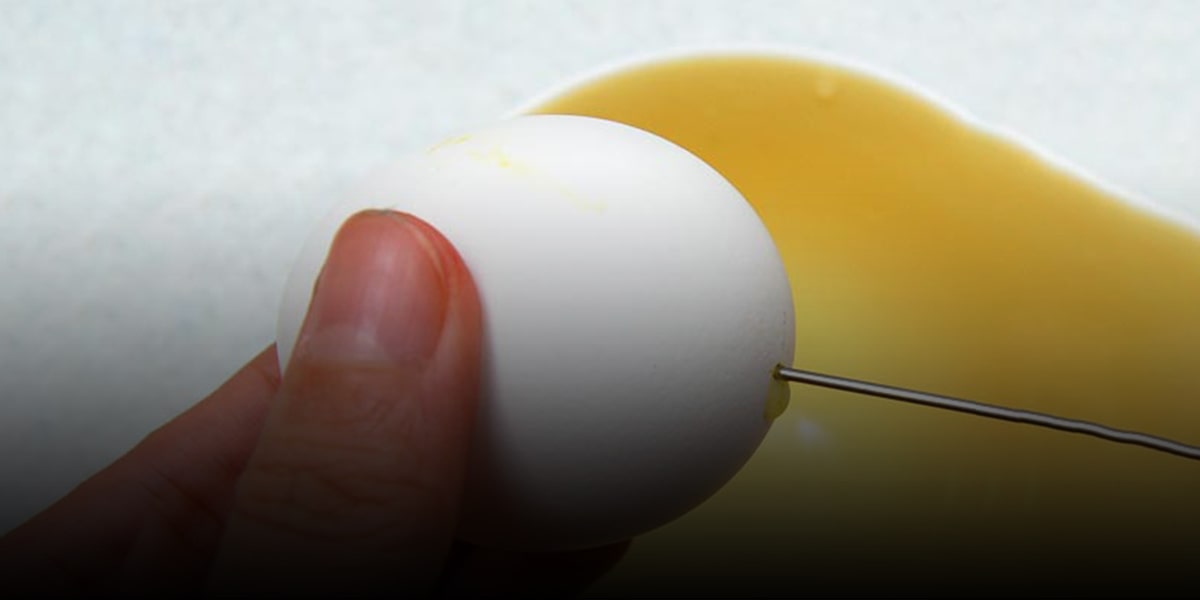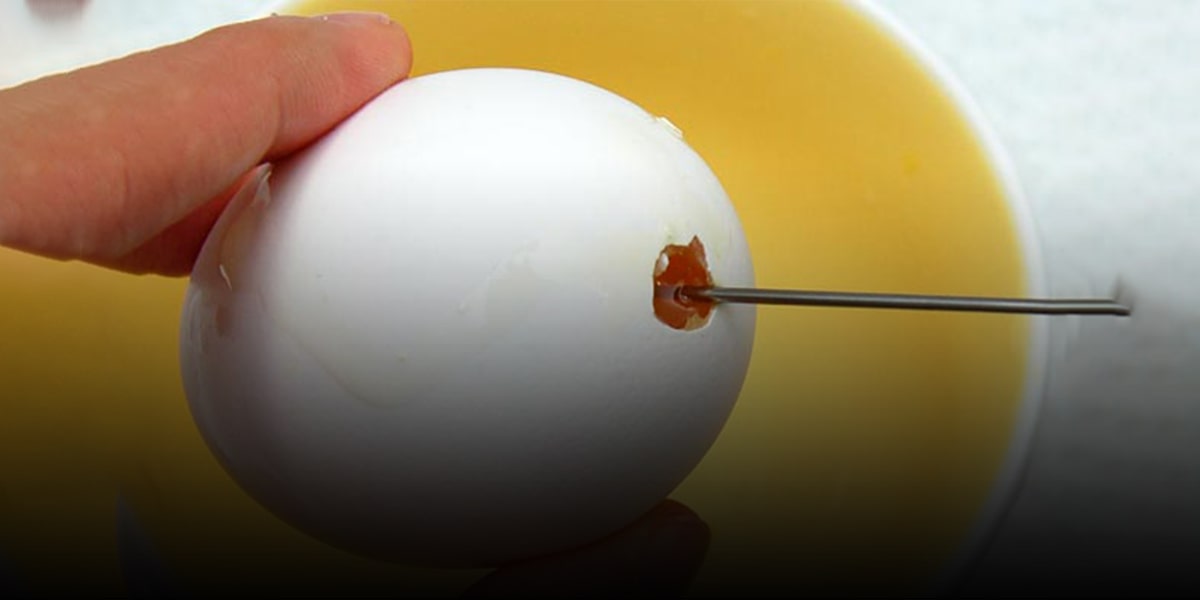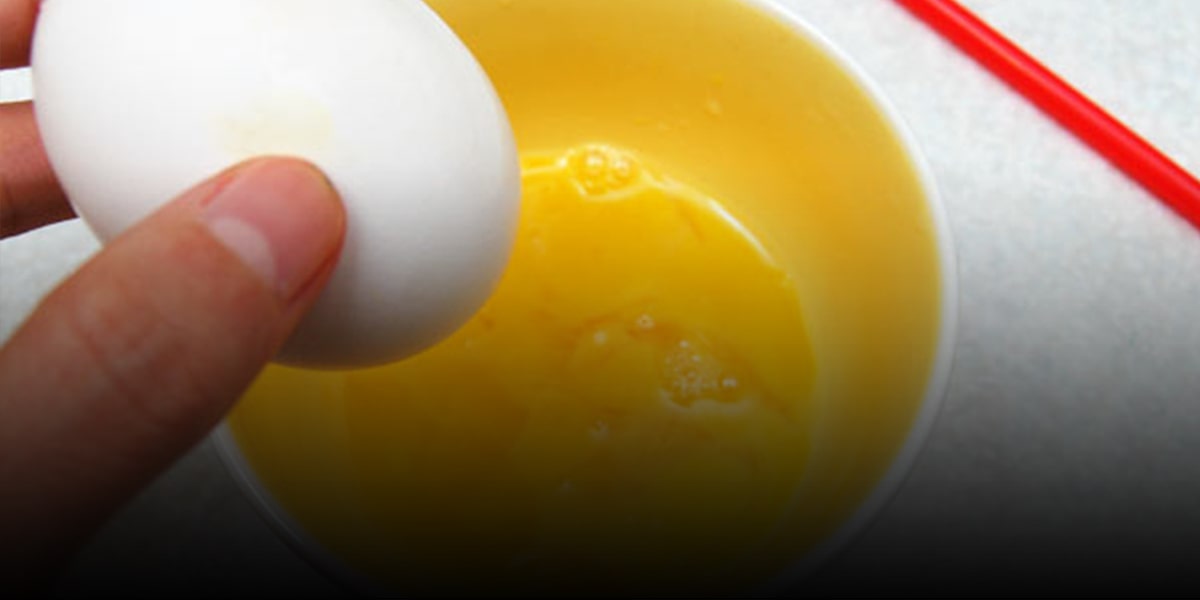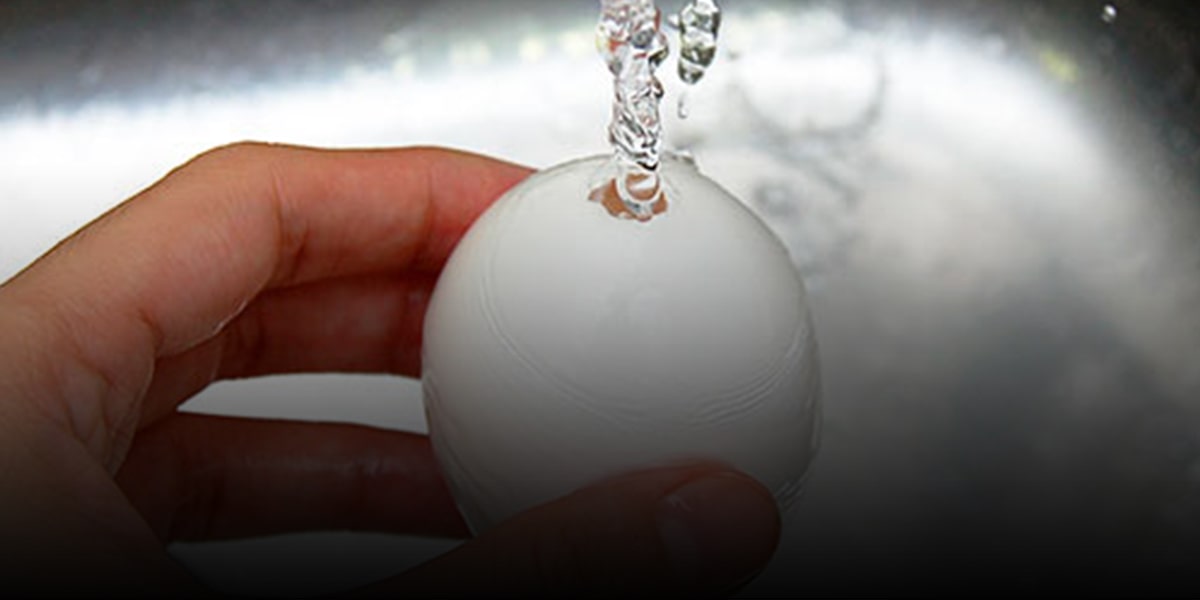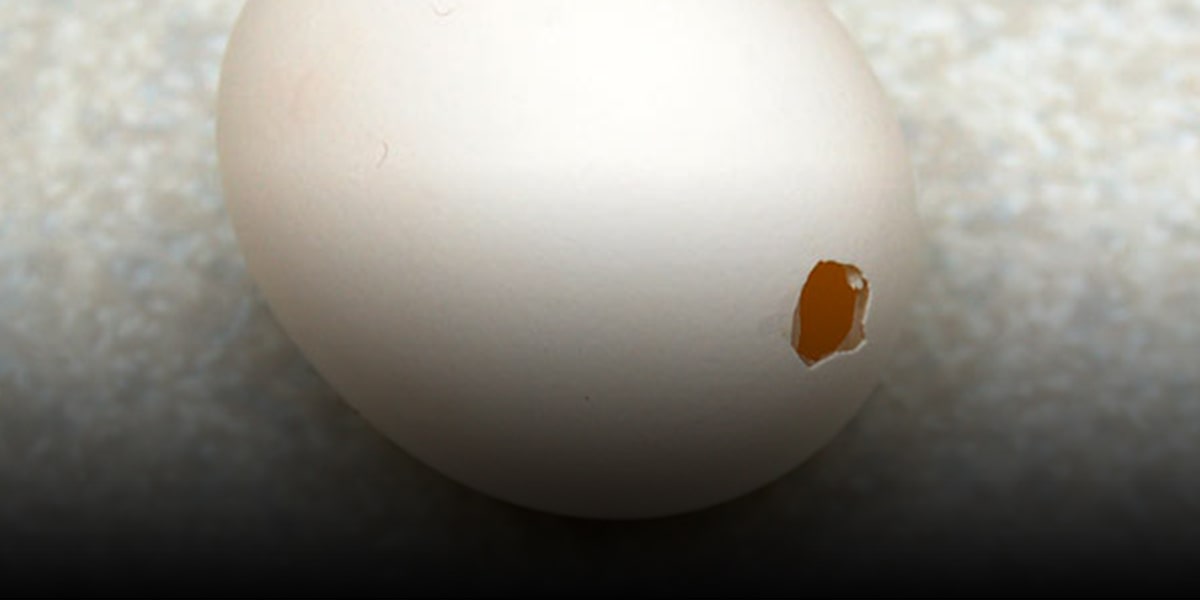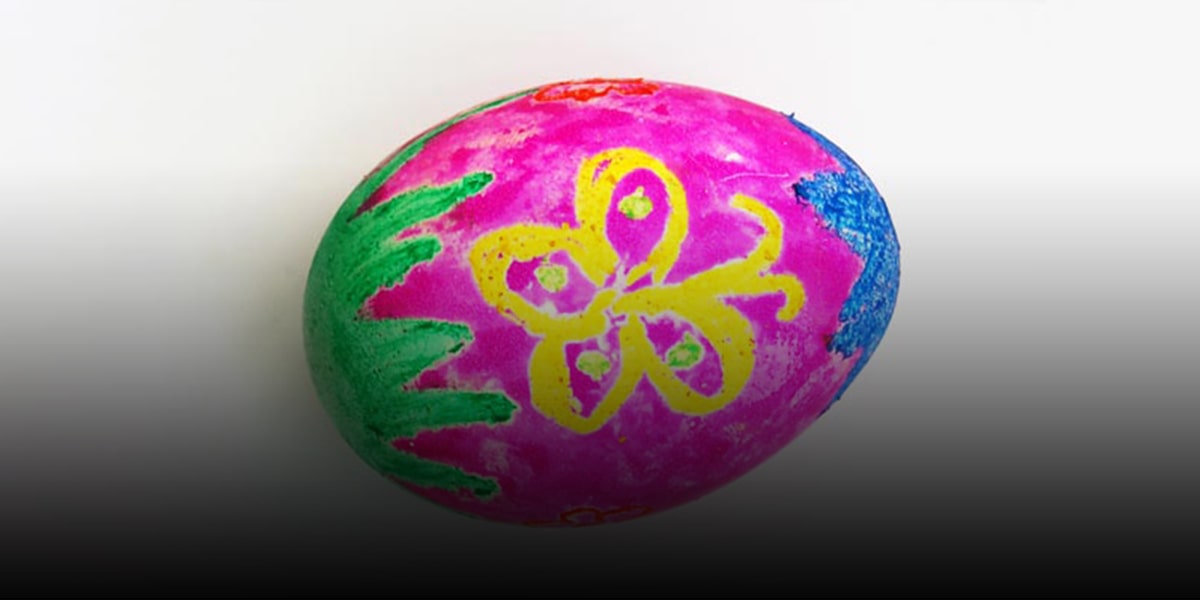 A family play with boiled Nowruz eggs
If you travel to Isfahan, Mazandaran, Tehran, Shiraz and many other cities, when the new year starts, family members eat the Nowruz eggs, which were boiled a few hours before. They even play a game before eating it. They hit their eggs softly to one another's eggs to see which one breaks first. The one whose egg breaks first is the loser.
Different ways of designing and coloring Nowruz eggs
Decorating eggs have different ways and methods. Also, that is the matter of taste. Here in this section we want to learn you some of these ways and you can choose them according to your desire.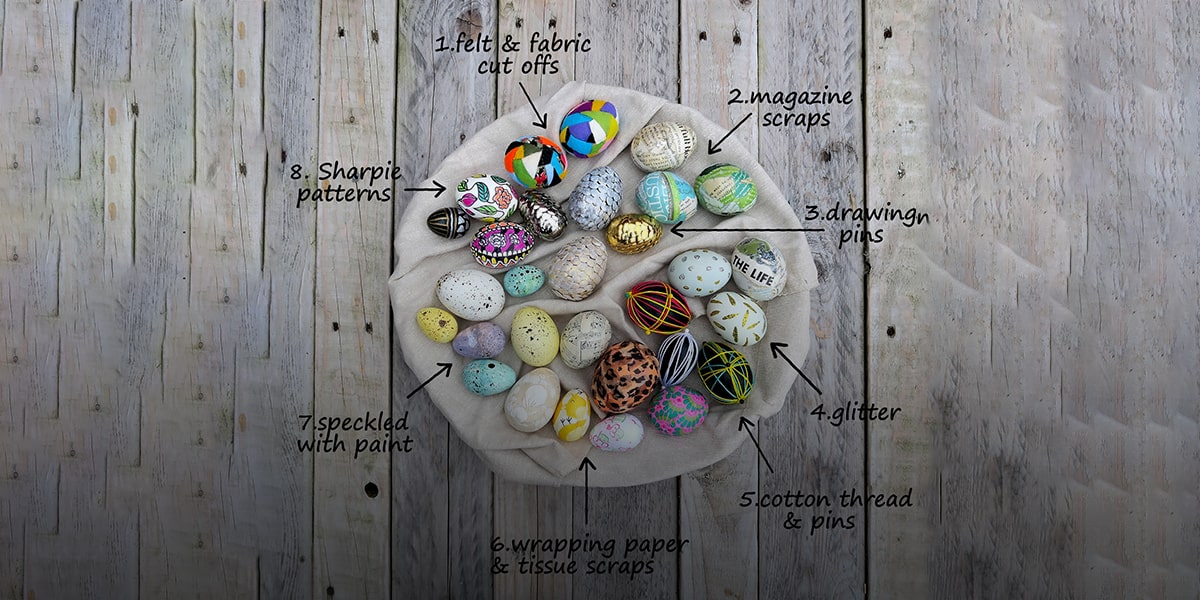 1. Coloring Nowruz eggs with tissues or napkins
You can easily make this beautiful, colored egg with patterned napkins. To do this, you need wood glue, paper towels with floral patterns, and eggs. First, cut the corners of the napkin flowers such that you'll end up with a circular napkin. Then, mix the glue with a little water. Dip a napkin into the mix and gently place it on the egg. Allow the glue to dry completely. Now, the decorative egg is beautifully prepared for the Haftseen table.
2. Make colored eggs with Gheytoon (a type of elastic string)
It is better to make this type of decorated egg with a plastic egg. Drill a hole at the top of the egg. Tie one end of the "Gheytoon" and insert it into the hole from the other end. Then, put glue around the egg. Next, start wrapping the Gheytoon around it. When the string reaches the middle of the egg, cut it and repeat the whole process on the other side of the egg.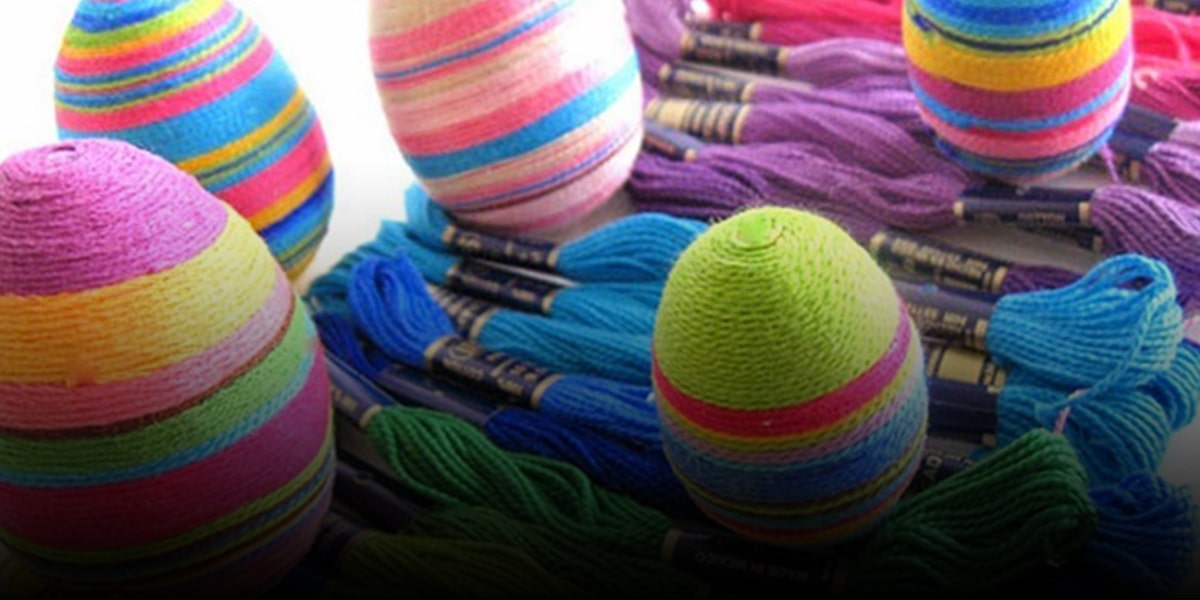 3. Colorful Nowruz eggs
You can boil eggs along with vegetables, or in the juice made with a mix of different things. In the mix, you can have spinach, parsley, onion peels, pomegranate, and barberry juice to turn the eggs purple, green, and pink.
You can also use gold or silver paint spray to color them evenly. Or, you can boil them in coffee to turn them brown. Then, you can simply put the eggs in a tray or basket and, if you want, decorate the tray or basket with a ribbon.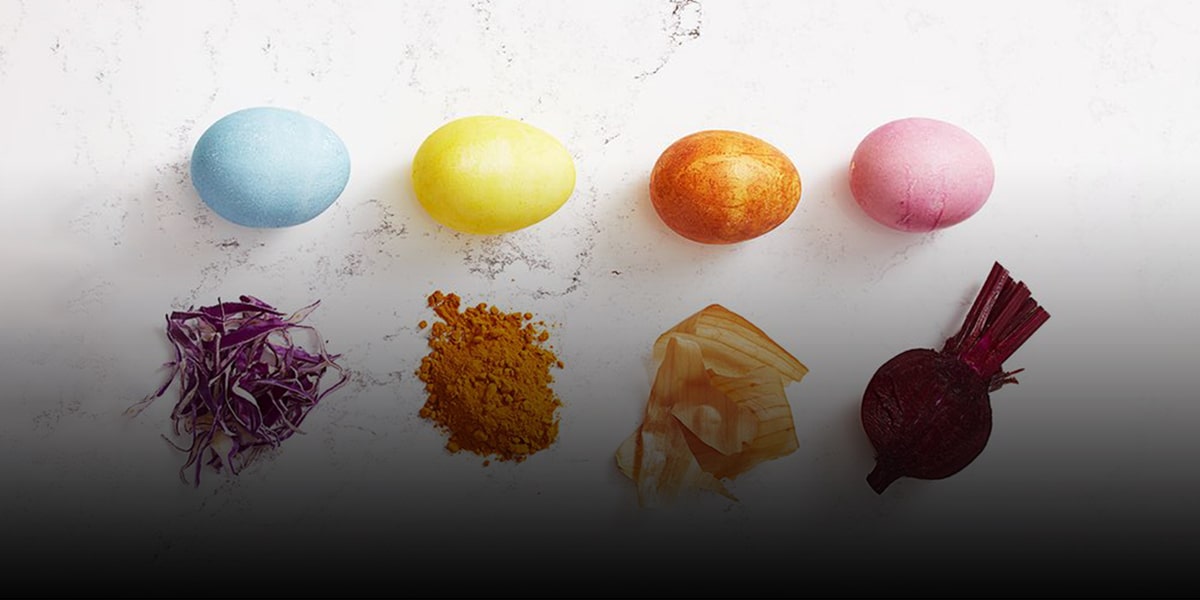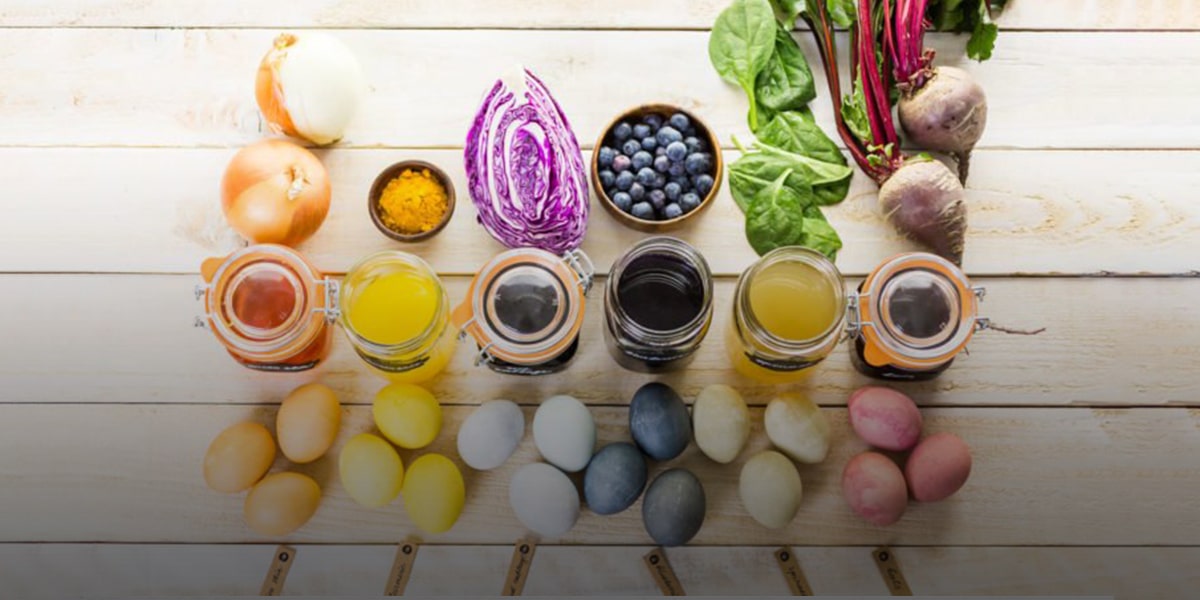 4. Using Nowruz eggs as tree ornaments
Pierce the sides of the egg with a needle so that you can drain the eggs. Then, paint them in any way you want, and pass colored threads or ribbons through them. You can finally hang them as small ornaments to a small tree that you can put next to the Haftseen table for the Persian New Year.
5. Attaching banknotes
You can use fake or real banknotes attached to the eggs. Then, children will be happy when you give such a gift to them. Just note that if you stick real banknotes on the eggs to give children, use honey for attaching them so that the banknote is easily separated and is not torn when getting off.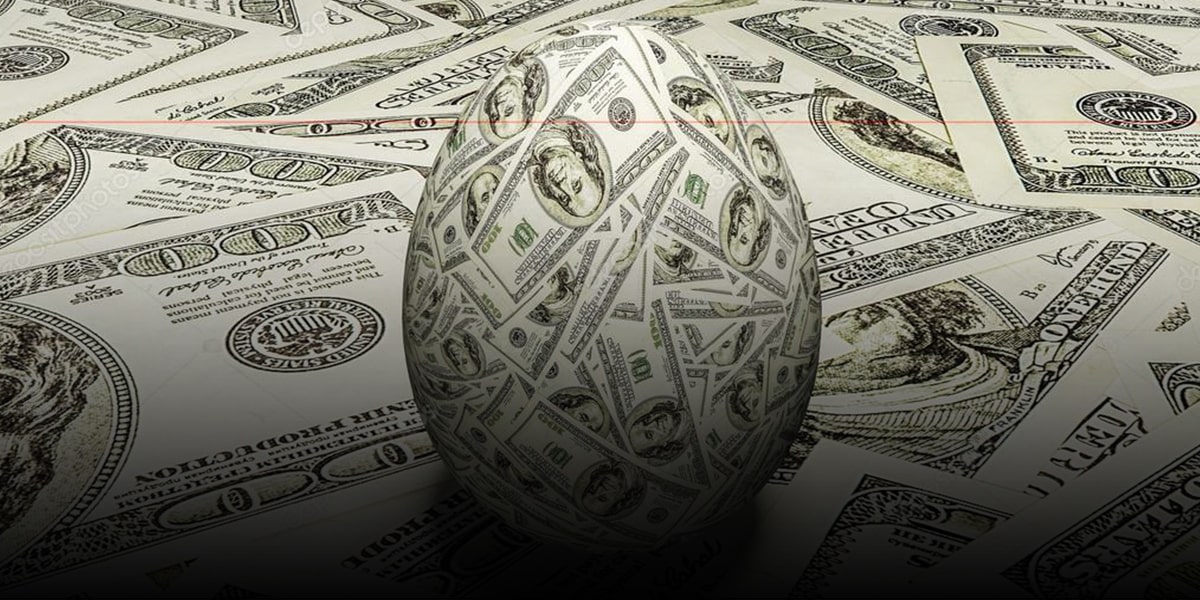 6. Big, fake Nowruz eggs
You can use big, fake eggs that are filled with toys and other gifts. You can also use coins and candy to fill the eggs. These eggs could be a great gift for both children and adults. Such eggs are available off-the-shelf, in different forms and shapes, but you can make them at home too.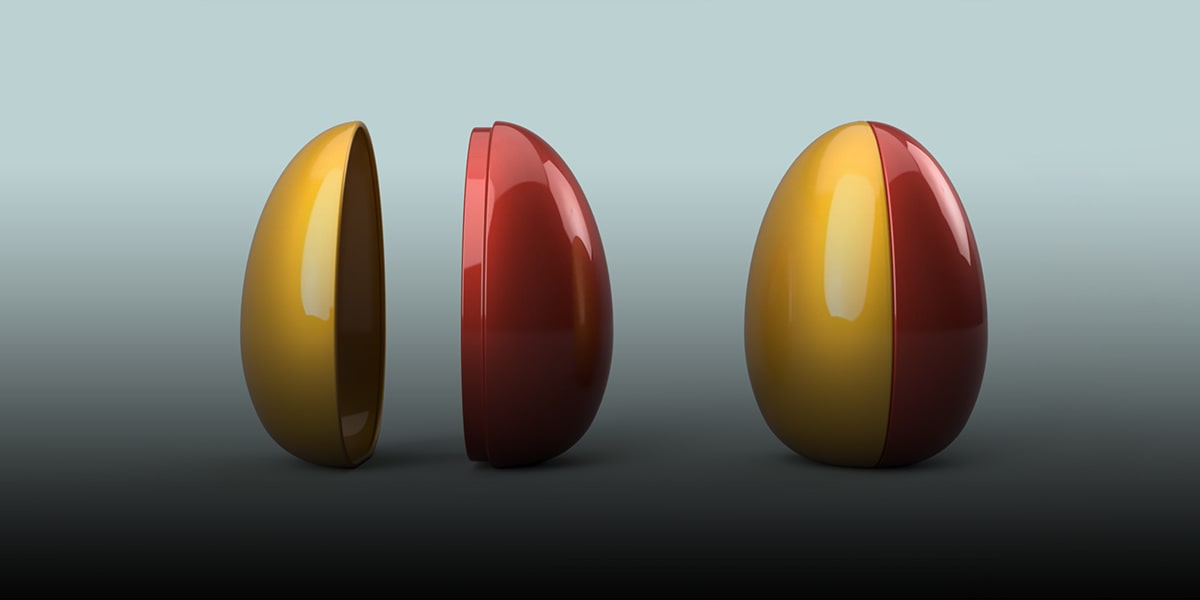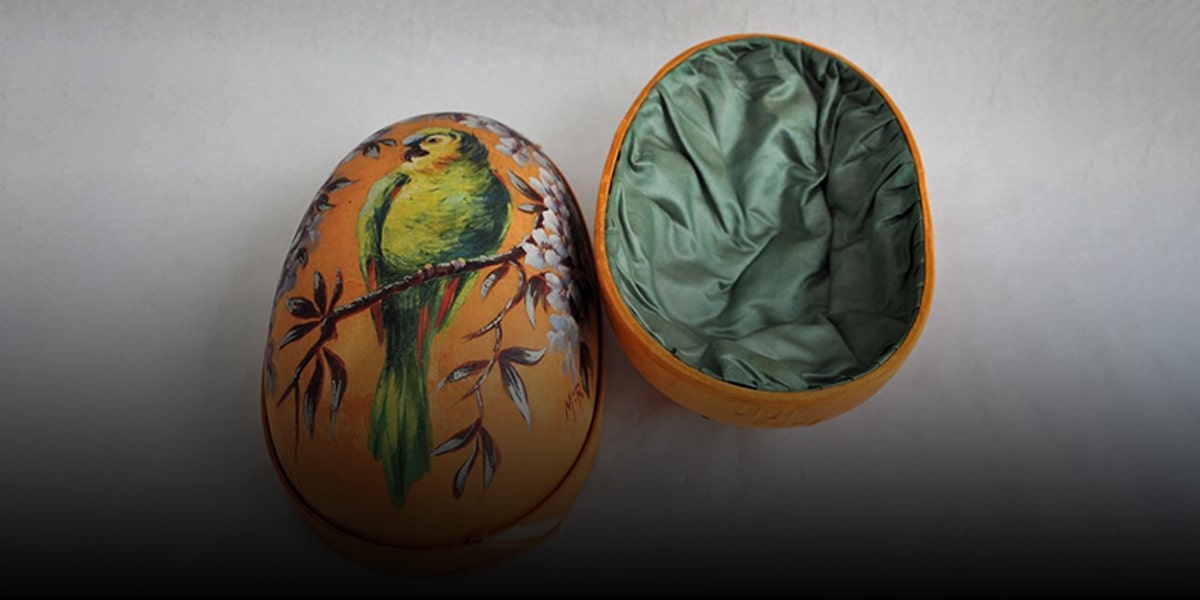 7. Writing on the eggs
If you have good handwriting, it would be a good idea to write on your Nowruz eggs. For this method, first, you should color the eggs by the ways are mentioned then you can write some spring poems or New Year pray on them.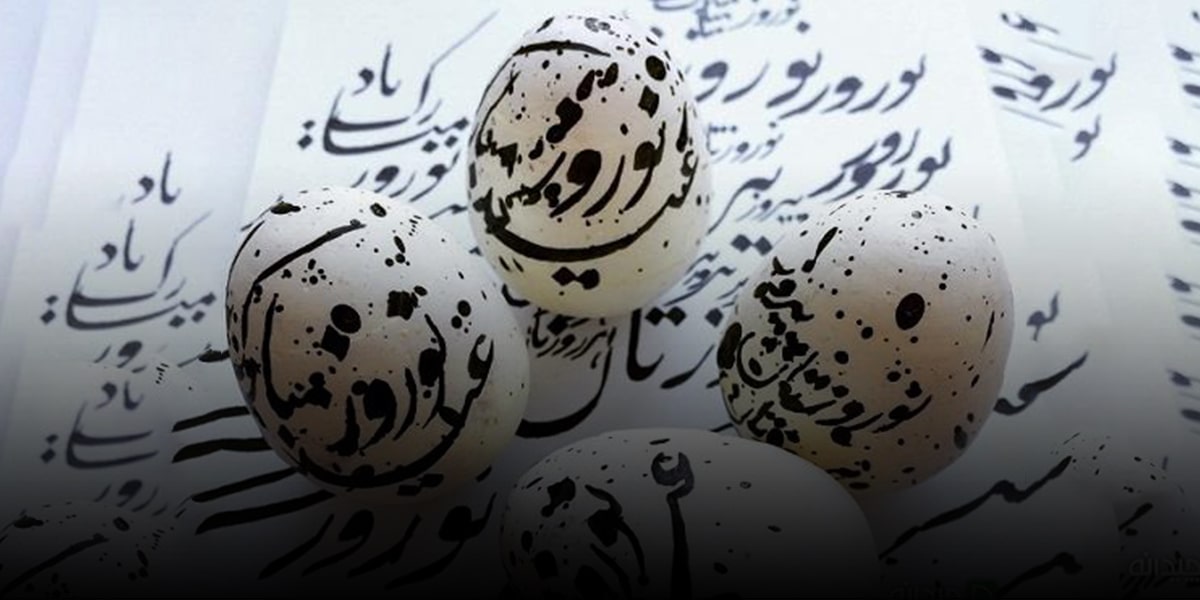 8. Confetti, glitter, and other stuff
Confetti and glitter are great when you don't want to use color. To use them, you can put glue on your egg and then put it in a bowl of glitter and/or confetti. Golden or silver glitter is more popular. You should boil your eggs before doing this.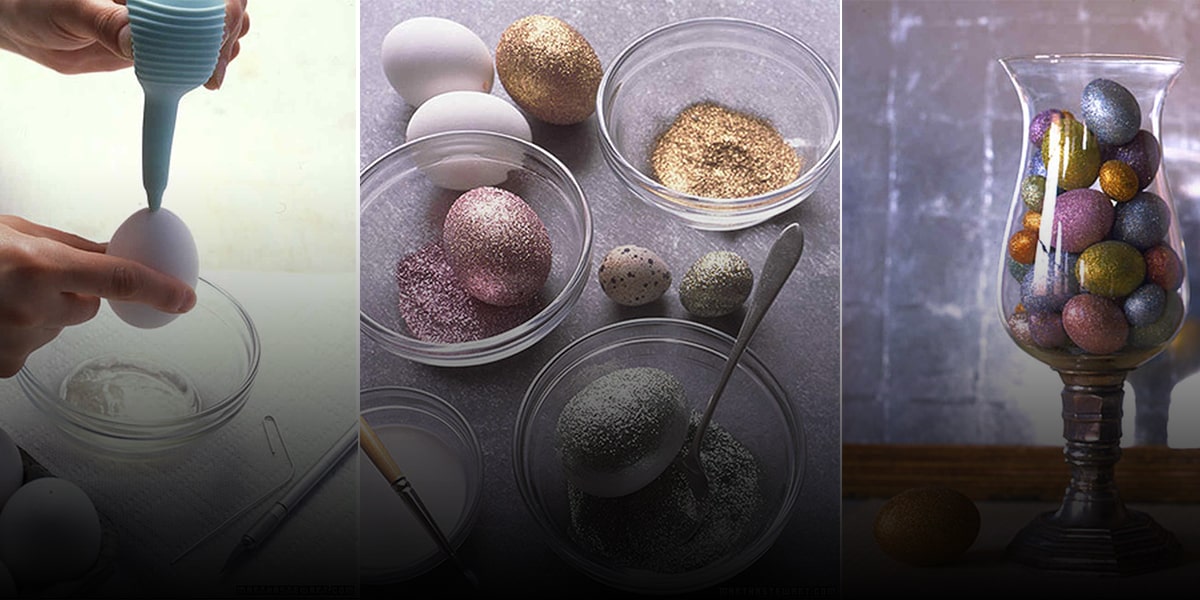 9. Do not forget buttons, beads, threads and specially dried spring flowers
Similar to confetti and glitter, there are many other stuff you can use. You can use buttons, beads, threads, and whatever you have left from your used clothing articles. The stickers that children use are also great for decorating eggs because they will give children lots of a great time playing with the eggs.
Dried spring flowers are another way to go. You can use this with wood glue or even honey if you want everything to be organic.
10. Another idea with newspaper, paper, and fabric
You can use paper and fabric too. For example, you can design flowers or stars on fabric or paper and cut your designs to glue them to the egg. In the same manner, using pieces of newspaper or magazine pages and arranging them on the surface of the eggs creates a special design.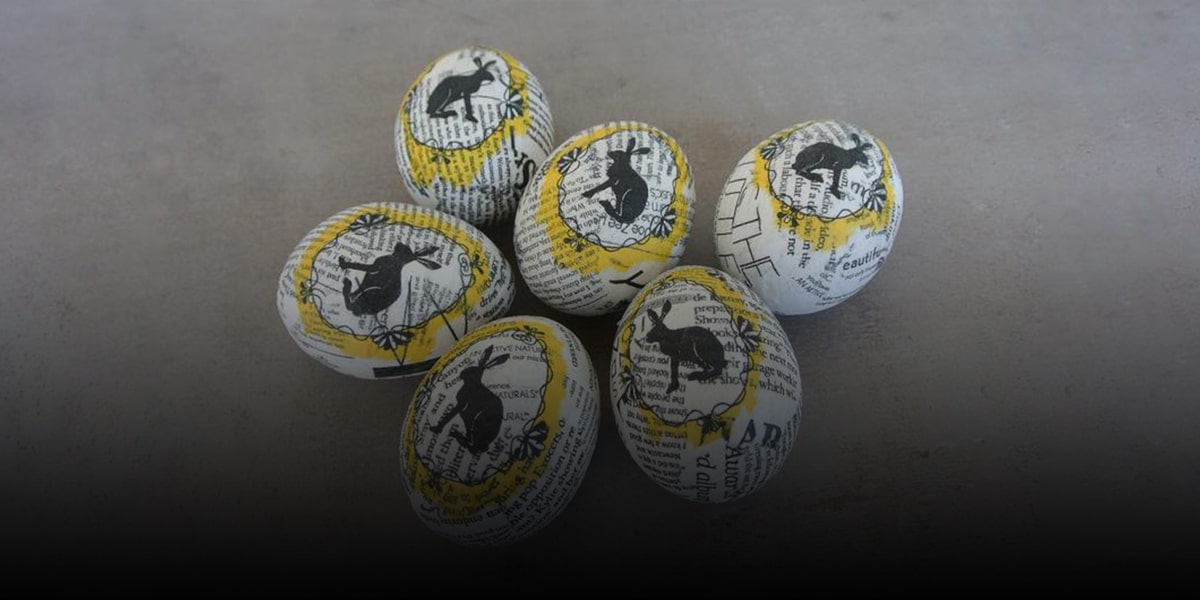 11. Use your daughter nail polishes!
Another great thing to use is nail polish. Put some nail polish in the water at room temperature. Then, put the eggs in the mix. Remember to clean your hands after this process.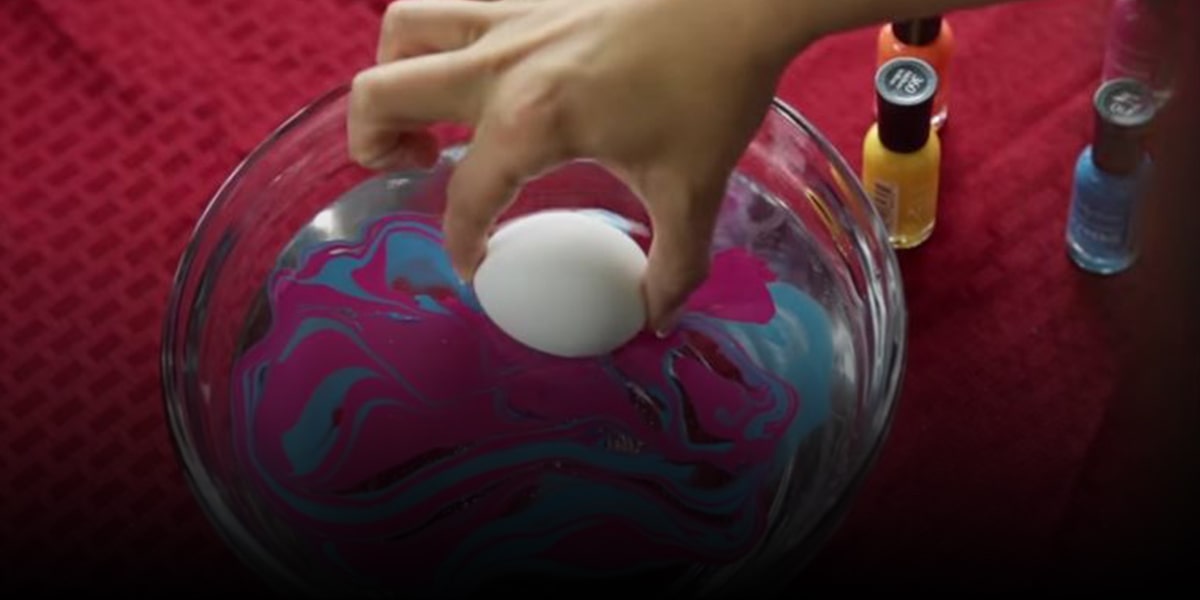 12. Use watercolor to color your Nowruz Eggs!
Here are some great ideas. These ideas are slightly different from the ones in the previous section because they need a different method. The first one is using watercolor. First, paint your egg with watercolor. You can spray the watercolor on eggs using a water sprayer. Then, draw on it with a black or red pencil. Of course, we recommend that you leave this task to your child. Your eggs will have a great design and your child will be very happy!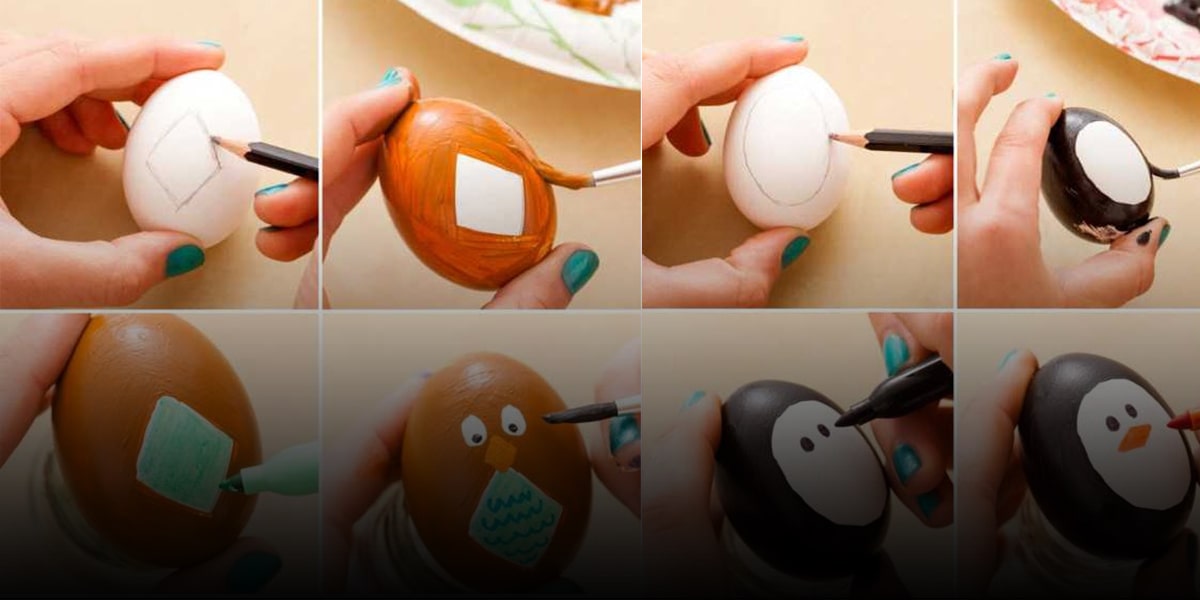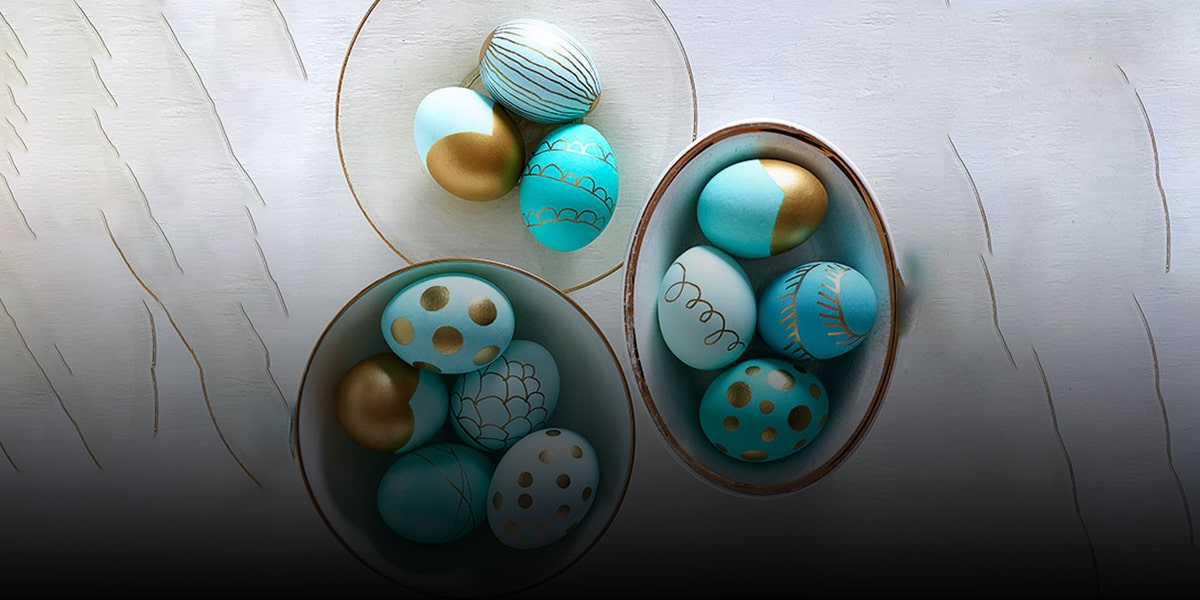 13. Make stony eggs!
The second one is making eggs that look just like stones! To do this, you must first boil the egg, then tap it with a teaspoon to break the skin into pieces. Remember to tap so that the skin does not fall to the ground. Then, put the egg in the tea and soy sauce mixture and see the result. Generally, an interesting idea for decorating eggs is to use the skin of broken eggs. First, put the egg yolk in a bowl and then stick the egg pieces back together.
14. Beautiful colored eggs with useless crayons!
Finally, you can benefit from using crayons. You can make beautiful colored eggs with old and useless crayon pieces. Spread greaseproof paper on the bottom of the oven tray, then cut out the crayons and pour them sporadically over the paper. Then, place it in the oven on medium heat for 5 minutes. When you remove the tray from the oven, you will see that the pencils have melted. Roll the egg on it so that the egg will get the colors on.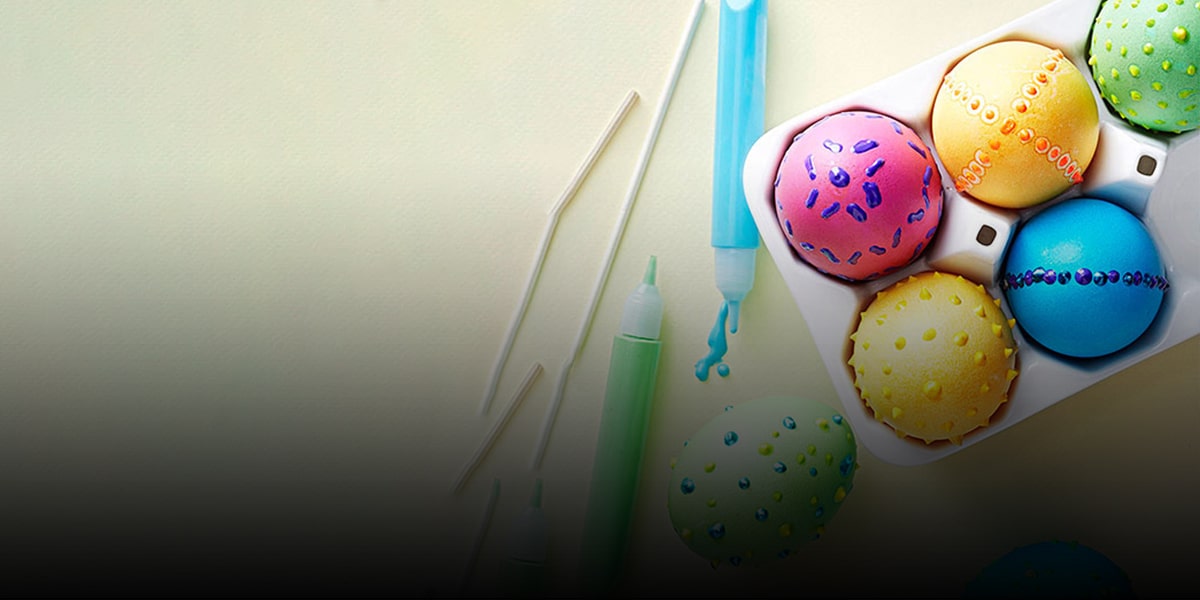 Painted eggs or Easter eggs in other countries and cultures
Decorated eggs are common in Easter when people celebrate the resurrection of Jesus. Easter is close to Nowruz in time and shares some similar traditions with it. Decorating eggs is one of the similarities. In this section, we'll take a look at these eggs.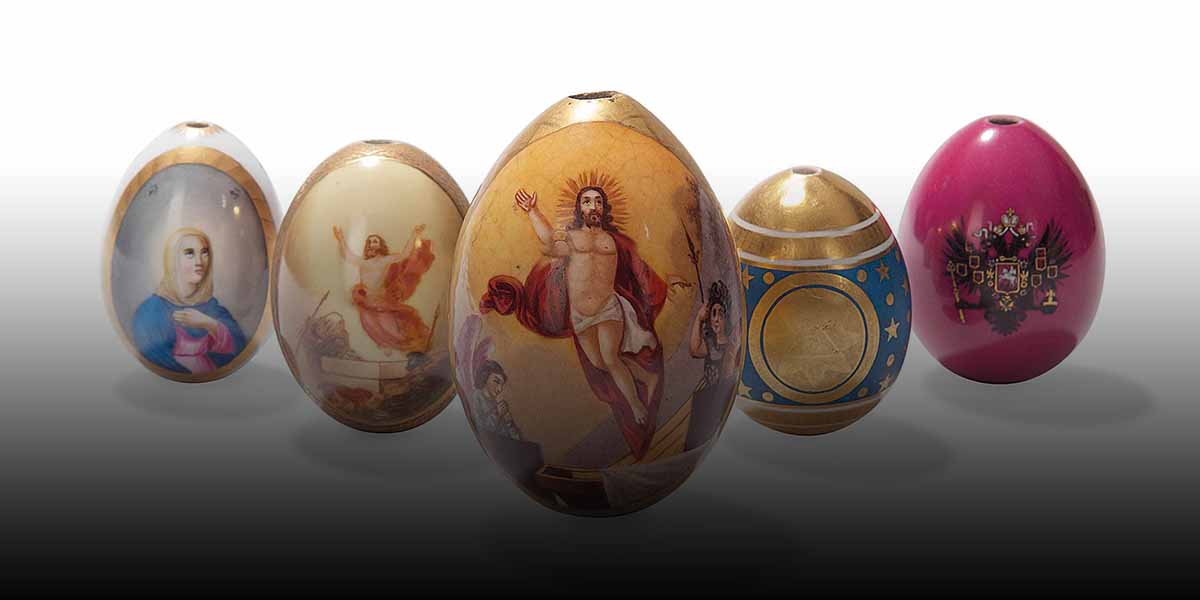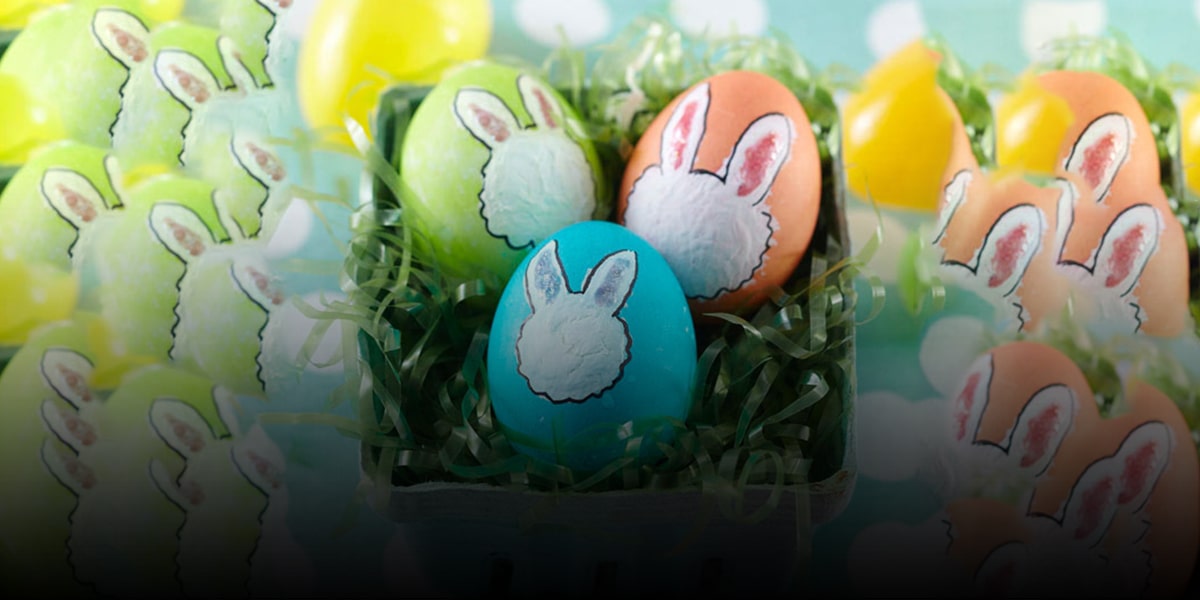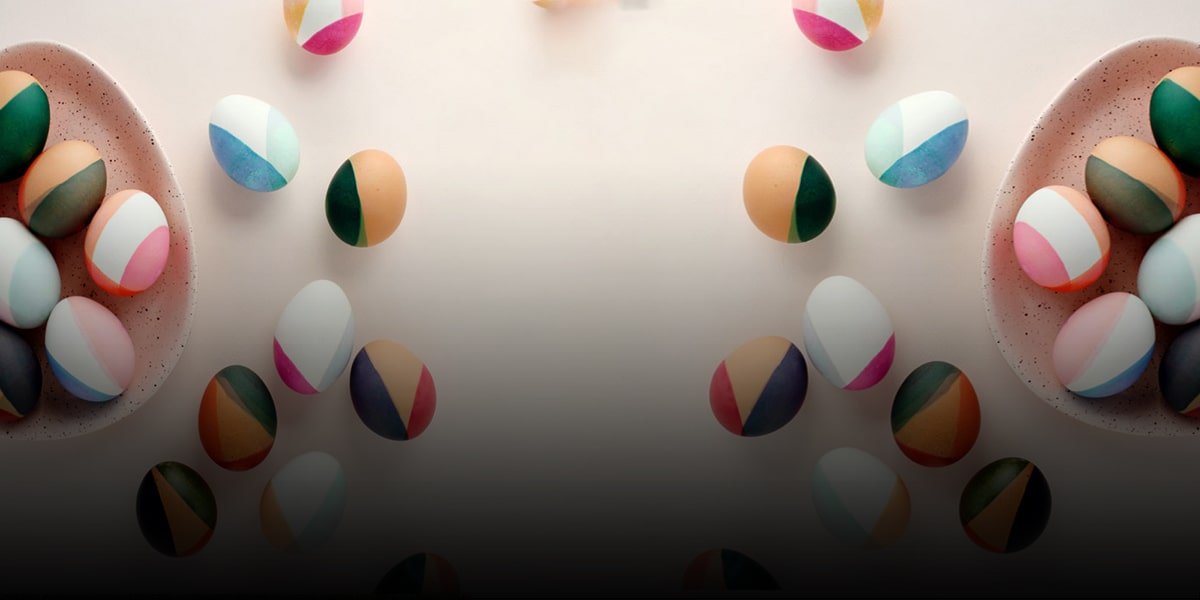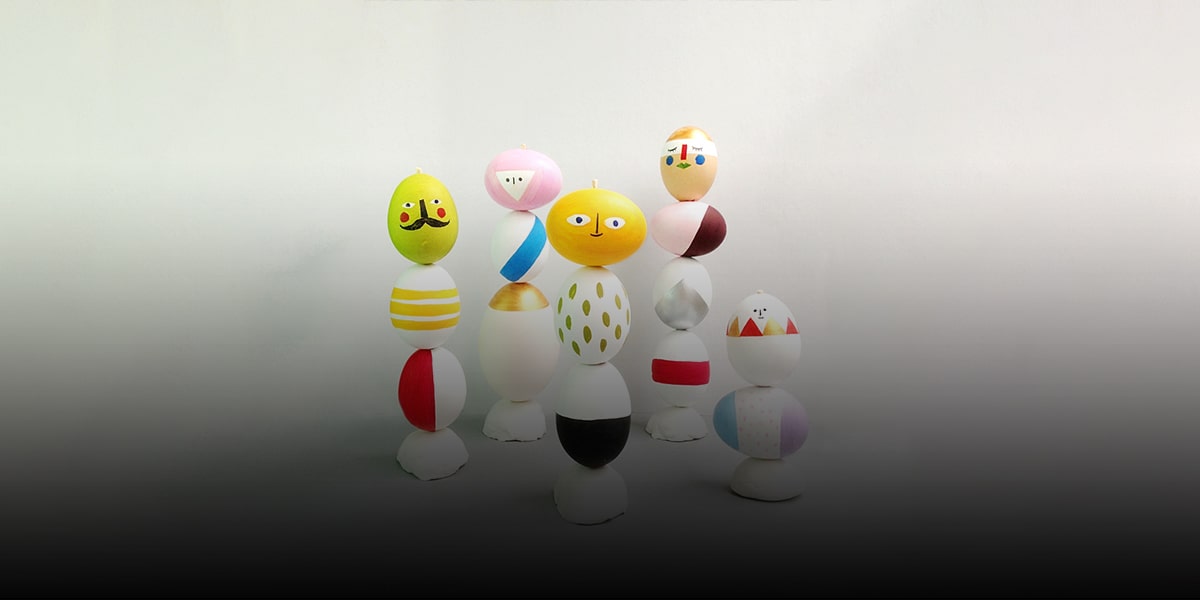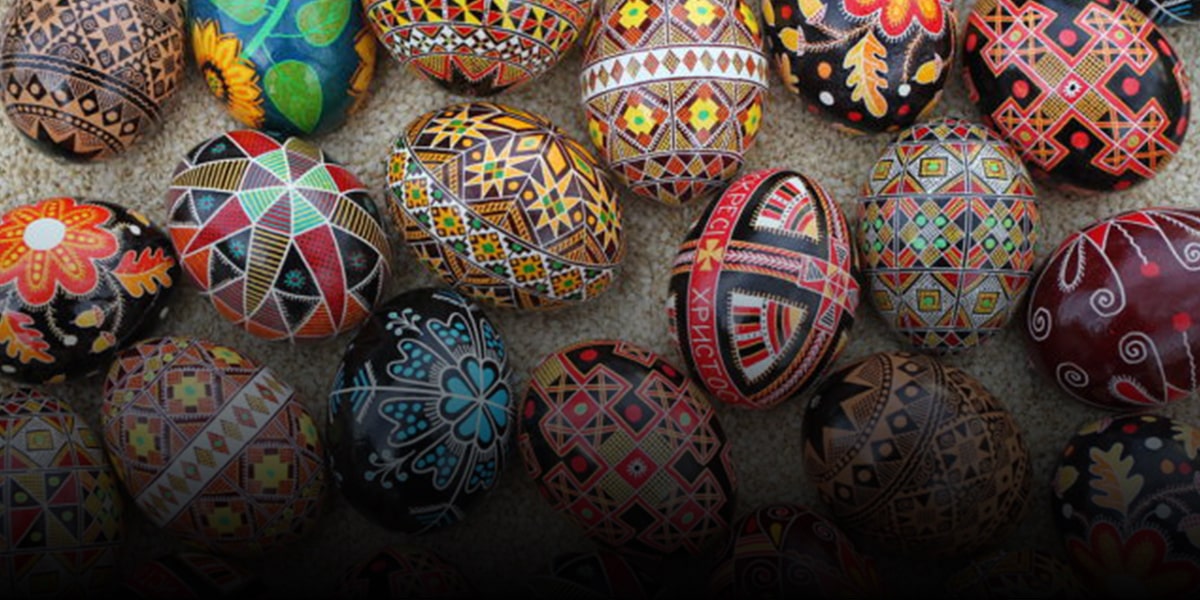 – Ukrainian Pysanky
Pysanka (plural: pysanky) means to write or to inscribe. These are Ukrainian decorated eggs. Ukrainians make pysanky with beeswax, and the decorations are, in fact, writings. An old belief exists in the form of very old legends about pysanky: as long as people continue to write pysanky, the world will keep on its existence; however, when people stop that, evils will destroy the world.
There are many superstitious beliefs wrapped around pysanky. Some believe that keeping them in the house will bring good luck and keep demons at bay. Ukrainians believe that pysanky hold magic. So, when you discard them, you have to do it carefully because an evil magician might find them and use them to the destruction of the world!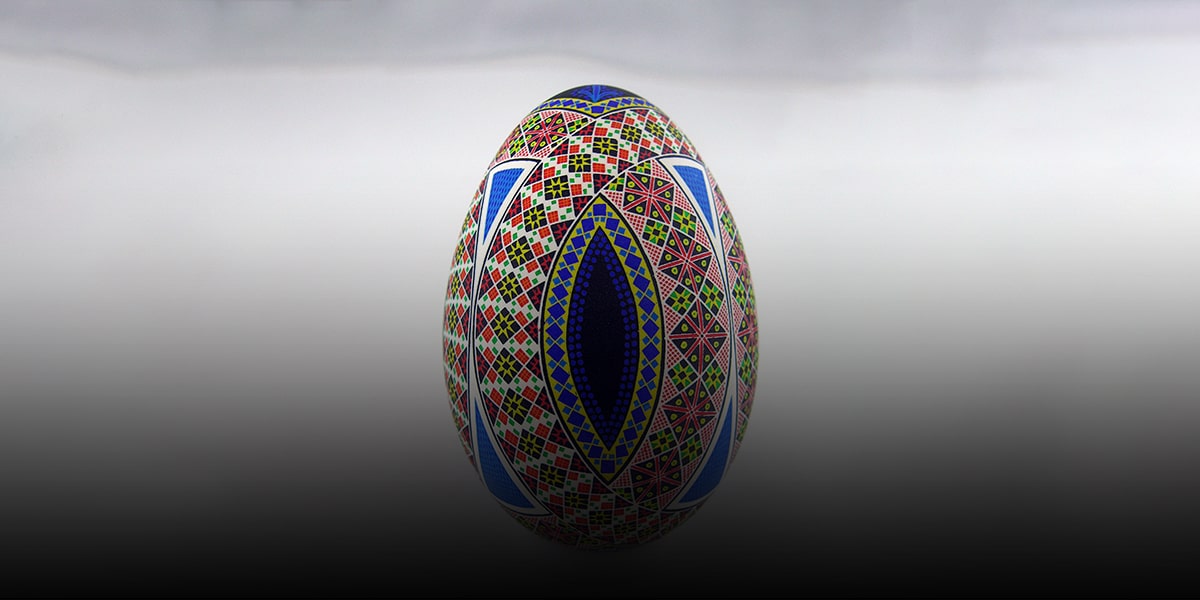 – Russian orthodox celebrations
The Russian Easter egg tradition is ancient. It goes back to pre-Christian ages when eggs were symbols of fertility (like in Persian culture). Eggs have always, and across all cultures, symbolizing the renewal of life, a flow that never stops. When Russian orthodoxy began to replace older traditions in Russia, eggs became part of Christian symbolism which was not common before. Red eggs, for instance, remind Christians of the blood of Christ. But the color red has older, and one might say stronger, symbolism in Russian culture and all Russians love red. You ever wondered why that place is called the "Red" Square?
People in Russia may use their nails to crack eggs as a symbol of Christ's suffering on the cross, which is a very physical way of remembering something. Plus, unlike Iranians who take into account each member of the family when they decorate eggs, only one egg is cut into pieces for the Easter table—so each family member takes only one piece, and not one whole egg. Also, Christian orthodox traditions are very similar to Russian orthodox.
– Italian Pupa con l'uovo
Italian Easter bread, with eggs in the middle, are both cute and delicious. They are very popular around the world, going beyond the borders of Italy. Bread has very strong symbolism within Christianity, and pupa con l'uovo (which means pupa with eggs) are in fact cookies that remind you of the body of Christ (next to the wine, which symbolizes Christ's blood).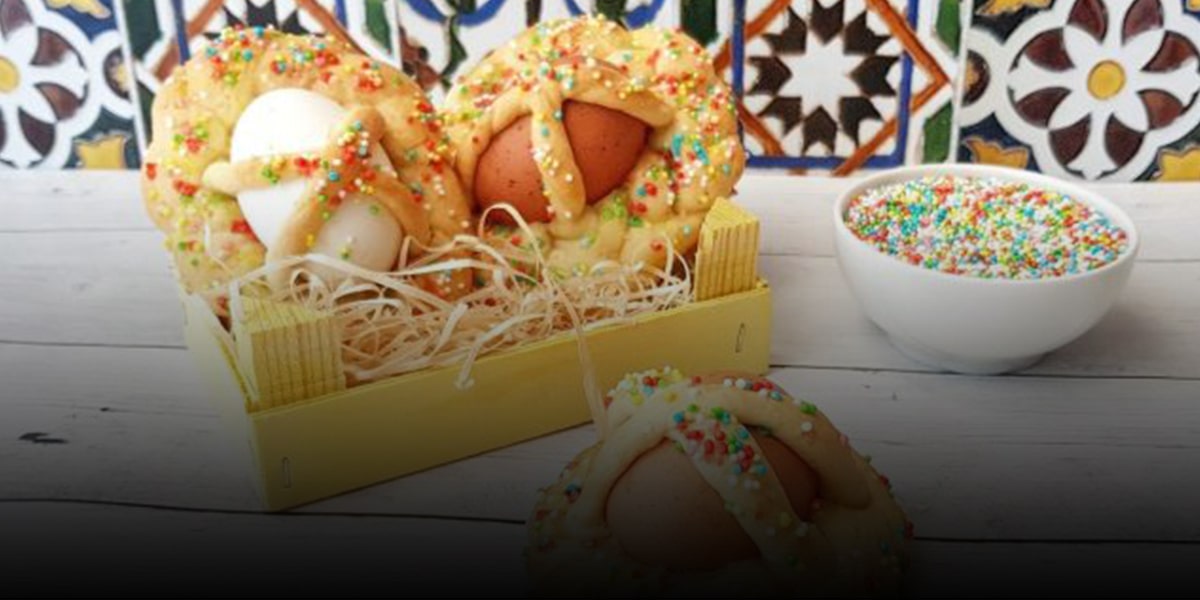 – Lenten Fasting
Lent is a period of 40 days before Easter, when, if you're over 21, you may avoid eating meat in the form of fasting. Then, you'll break your fast with eggs. It usually begins on Ash Wednesday, which is six and a half weeks before Easter and continues up to Easter. But you are free on Sundays (for eating meat, of course). It is a symbol, and also a reminder, of Jesus Christ's fasting.
– Greek people and Kokkina Avga
In Greece, women traditionally paint eggs with onion skins and vinegar (mostly to make them red but other colors too). This happens on Thursdays and the day of Communion. The name of these ceremonial eggs is Kokkina Avga. They are red for reasons which we mentioned before. They are also part of Easter and are served along with bread.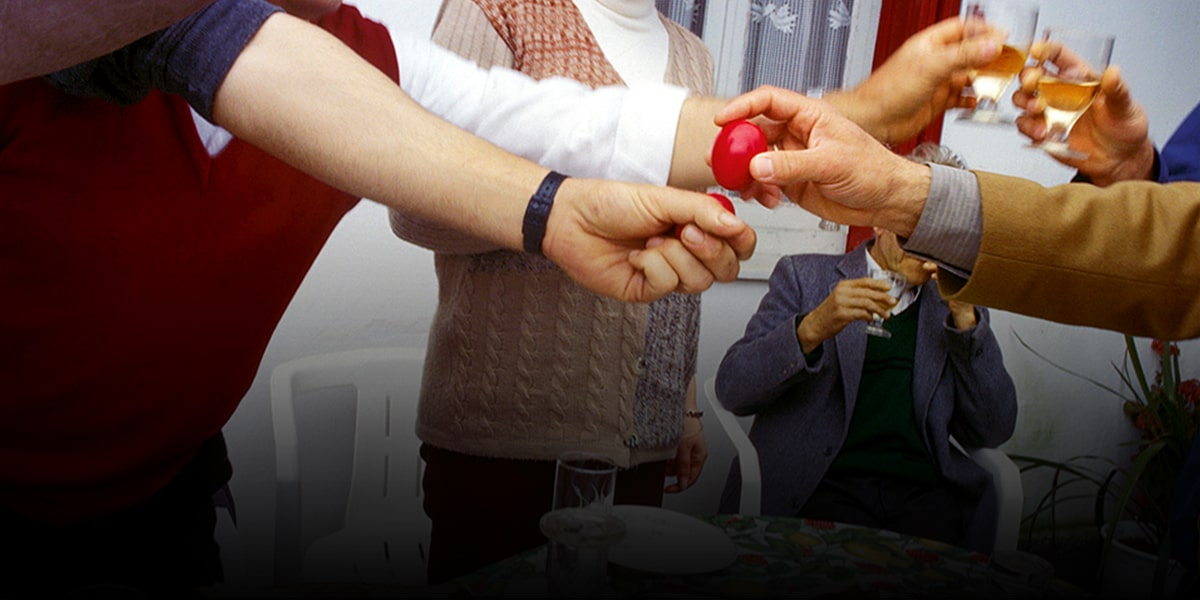 Decorated eggs are common in Iran only in Nowruz time. So, you can take them with you as souvenirs if you are in Iran at the same time. But Nowruz eggs are only a small part of the bigger, fantastic picture of the Persian New Year. If you are planning to be on an Iran cultural tour at Nowruz, do not forget to explore the beauty of egg coloring traditions in different cities of Iran along with visiting and experiencing other cultural aspects of Nowruz.