Definitely one of the things that obsess tourists mind is about wearing hijab Iran and the rules concern to it. It's not that much strict that the media depicts. Here we give you some useful information about wearing hijab in Iran and its rules. Read and consider them during your travel to Iran to not deal with any problems in your travel. Well, the short answer to the "Do tourists have to wear hijab in Iran?" is yes. But you may want to know when, why, and how they should follow Iran dress code.
When do tourists have to wear hijab in Iran?
Well, let's start with the question "When do tourists have to wear hijab in Iran"? The moment you enter Iran's airspace, stewards let you know that you should follow Iran's dress code from then until you leave the country. Of course, the rules are clear and are followed everywhere (as we'll see soon here in this article), but you should know that when you enter a religious place, they are followed much more strictly by everyone. In other situations, it's not that difficult really.
Why do tourists have to wear hijab in Iran?
Simply put, Iran is a religious country. Like all the other countries in the world, we should respect the rules and be careful not to do anything culturally offensive. Wearing hijab is essential to Iranian culture. It is, however, far from the image that many people may have innocently internalized from false media depictions. There is no extremism in how people choose their clothes, and it's simply a matter of dress code.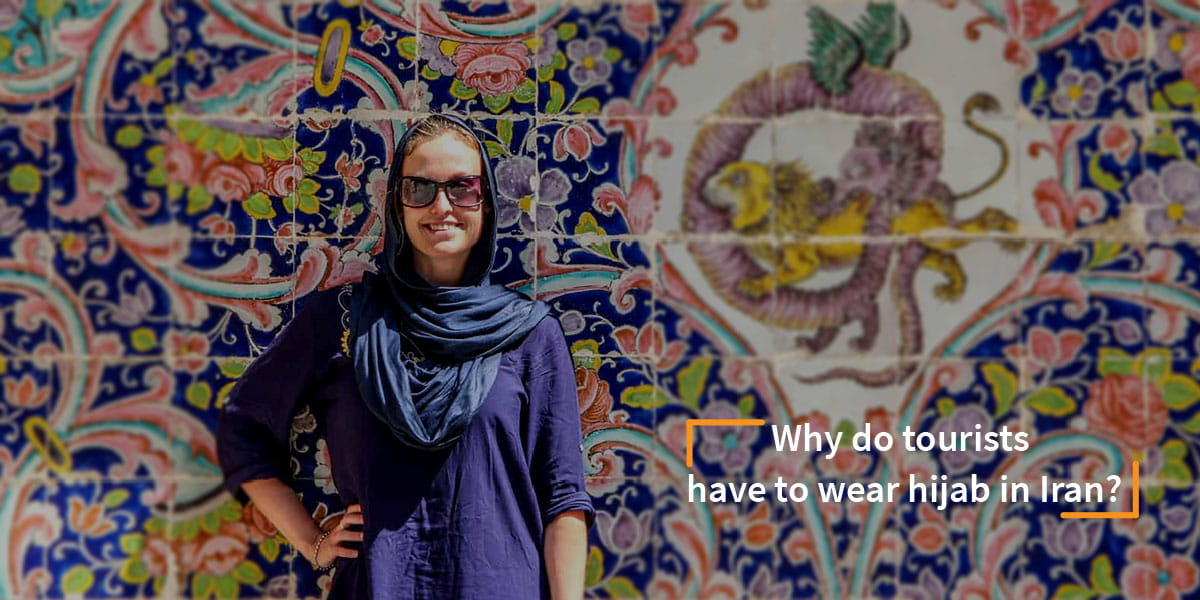 How Iranian women dress up?
Iran enjoys a rich sartorial culture. Even before the dominance of Islam, Iran was famous for how beautifully Iranian women dressed and how gracefully they behaved. Despite what media depicts, it is not true that you should cover your entire body necessarily with black, loose articles of clothing. In fact, if you travel to Iran , you'll see women in colorful and eye-catching dresses all over the place.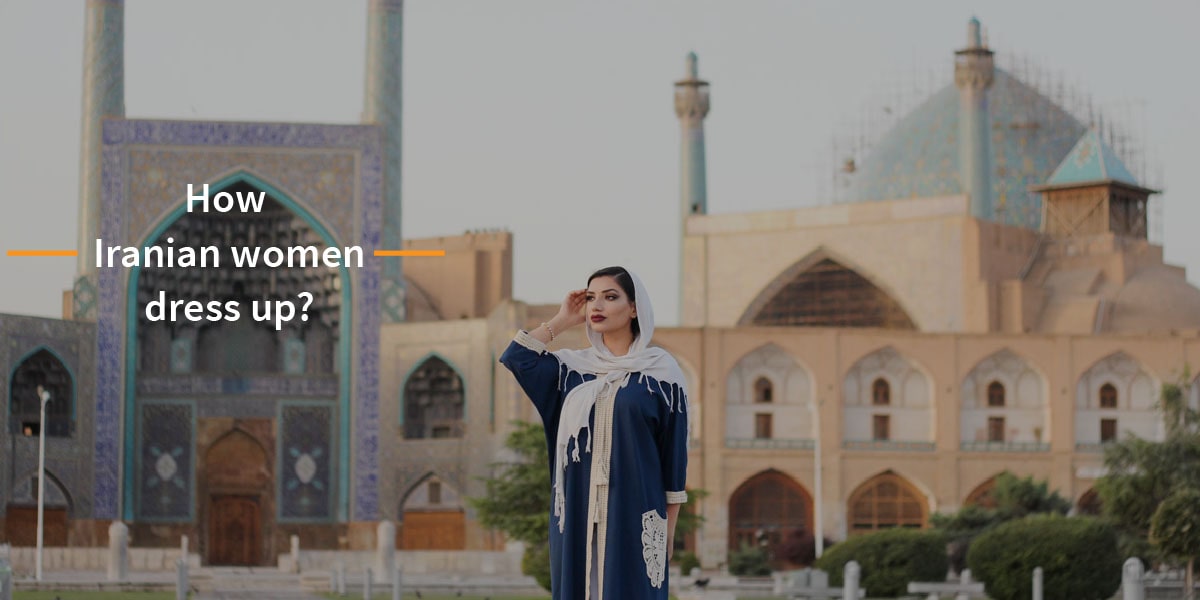 How do women tourists have to wear hijab in Iran?
The rules are simple but should be followed carefully as is true anywhere else in the world: First of all, you should not expose your hair. It doesn't mean to cover it completely or with difficulty, but simply to put a scarf on so that you may not violate the rule, and, at the same time, you should be conservative enough not to reveal too much to make the scarf look something unnecessary. The pants you wear should not be tight, meaning that they shouldn't be revealing the shape of your thighs and legs, and they must be long enough down to your ankles. No skirts are allowed in public places if legs are naked underneath. Also, wearing jeans is common if they are not distressed jeans. In addition, the top parts of the body could be covered with any clothing as long as the chest area is fully covered. For the sleeves, it's exactly similar to what was said about the legs.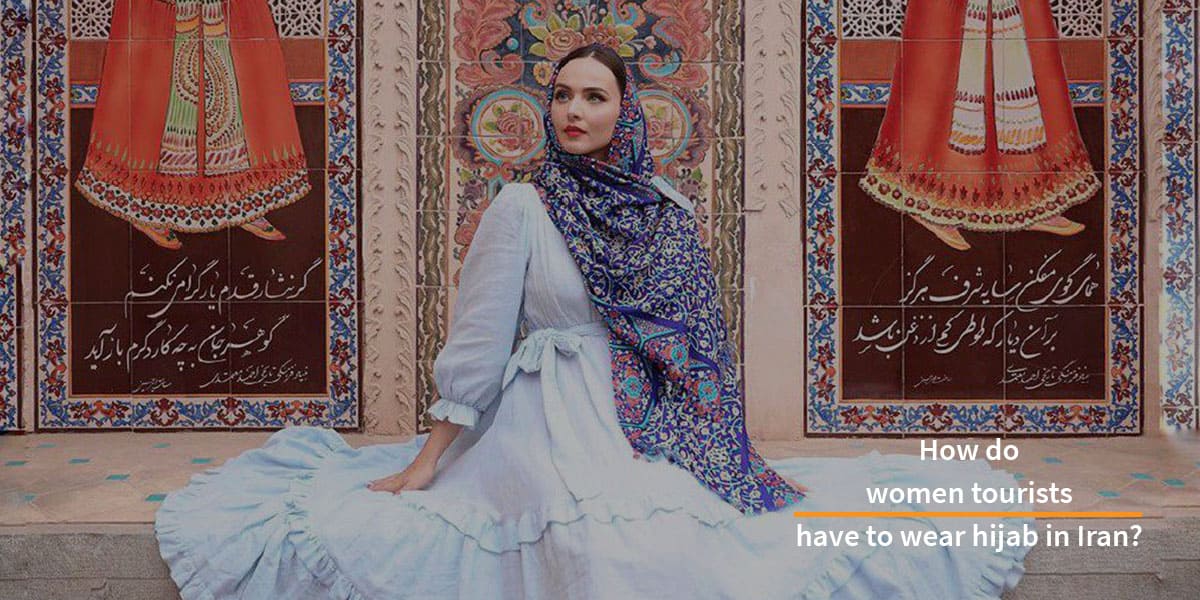 How are men tourists dress code in Iran?
There are now a few points to be made about Iran dress code . First of all, the dress code is not restricted to females, since when the question "Do tourists have to wear hijab?" cross tourists mind, they think it applies only to women but men should also follow some rules. No shorts of any kind are allowed in public. Plus, men are not allowed to walk naked or with highly revealing clothes. Second, when you go to visit holy places, such as holy shrines and mosques, you must wear the chador, which is a long piece of clothing covering the body from head to toe.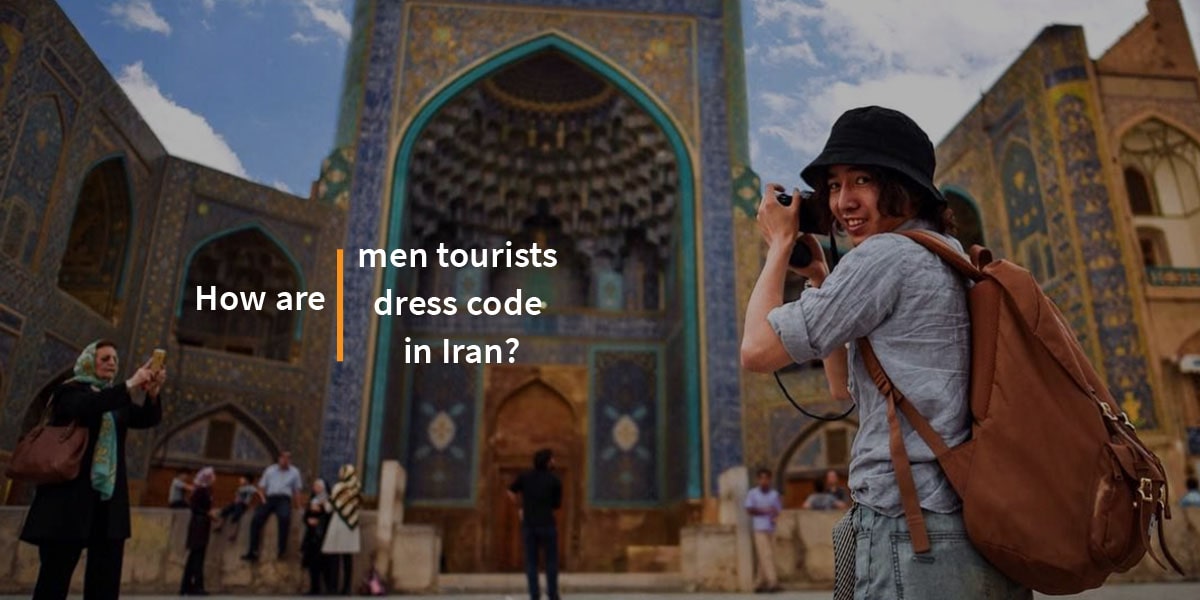 Where do the women tourists have to wear chador?
Chador comes predominantly in two colors: white and black. White is the one you should wear in holy places. Other than that, it's not necessary to wear chador in public places. And even in holy places, it is given to you upon entrance. One last remark is that the best practice is to follow Iranian females, though conservatively, for so many young women are now pushing the rules as far as they can as is the attribute of all young generations around the world. Anyhow, you wouldn't be confused when deciding to choose what to wear if you follow the common Iranian woman but in private places, nobody cares about what you wear and you can do as you do in your country.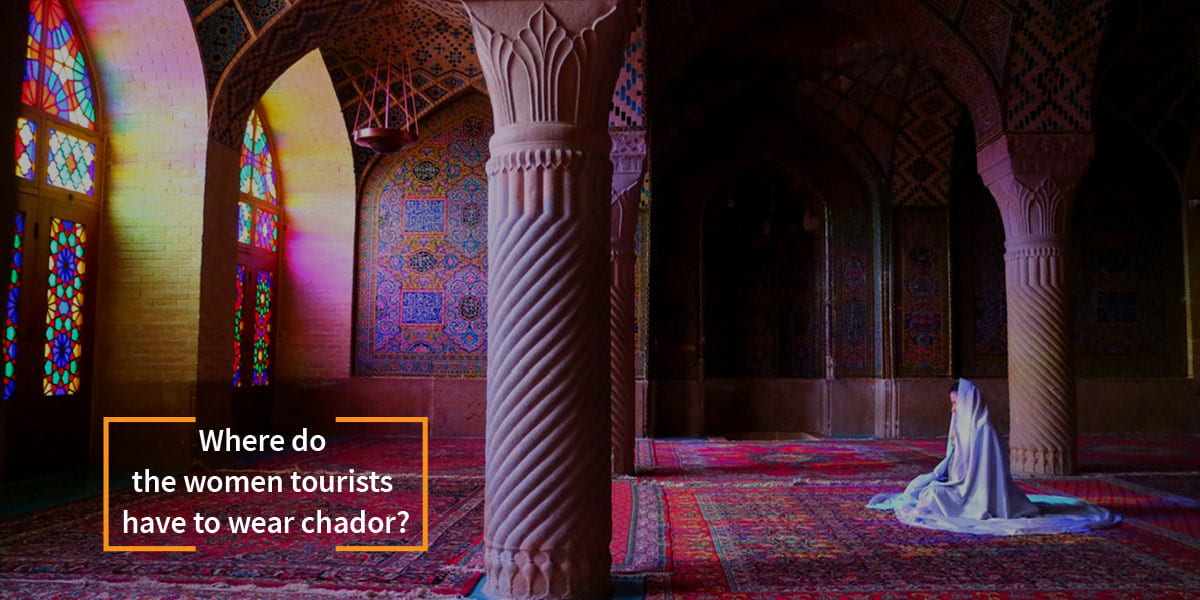 What tourists should not do in public places?
Men and women are not allowed to go too far in touching each other in public: feeling up the other person, groping or kissing and anything of the kind is strictly prohibited even if you are married to the person. Furthermore, Iran is one of the safest countries for women. The police are much more sensitive to protect women against being touched or talked in not socially graceful manners.
Aside from all that, both the people and police usually take it easy on tourists, as they know tourists might not be familiar with the dress code. But it is always safer to try your best to follow the rules and if you search "Do tourists have to wear hijab in Iran?" on the internet you definitely find some good and useful advice.