If you are a tourist, you might have struggled with this question: Is Iran a safe country to travel? Almost all the tourists who travel to Iran get surprised at how different Iran is from the media depictions and how safe travel to Iran is. The first thing to know around here is that violent crime against foreigners is extremely rare in Iran. There is absolutely no sign of racism or anything of the kind against foreign travelers.
Take pleasure in your time with Iranian hospitality
In fact, it is well-known that Iranians are one of the kindest and friendliest nations towards foreigners and they pride themselves on their hospitality. So, is Iran a safe country to travel? Well, you can walk across deserts, spend time in cafes and restaurants, have a tour around the towns and feel absolutely unstressed about anything unusual happening to you. Even if you leave your bags or stuff somewhere, you should know that people keep it for you. Still, if you are looking for more details about whether Iran is a safe country to travel, here is an Iran travel guide for you.
What you should do on arrival?
• Western embassies say that their nationals would be well-advised to register on arrival so that they can do follow-up work if in some situations help is required.
About Women
• Like all the other places, women should be more careful in crowded places. However, women-only facilities are considered in public transportation, such as women-only cars of trains and of buses. In addition, cautionary measures, such as not getting alone with suspicious strangers at remote places, are better to be taken.
Legally or illegally? That's the matter
• Some irrational fear exists. People tend to think travelers are regularly arrested in Iran. That's not true if you have entered Iran in a legal way. Of course, you will be arrested in any country if you enter that country illegally.
Keep your valuables with you!
• There is a small and insignificant number of accounts of crime such as attack or theft in Iran. It is, however, wise to be careful in advance. So, keep your valuables with you and in a safe place all the time. If you stay in a hotel, lock all your bags if possible and lock the door. Keep your passport with you all the time, and be careful in crowded bazaars where it is likely to encounter pickpockets.
Watch out in Borders!
• Kidnapping and terror-related crimes are extremely rare in Iran. If you walk on eastern borders, however, especially borders with Pakistan and Afghanistan, like Sistan and Baluchistan, you should be careful because of some foreigners from the vicinity. And, in case of dealing with them accompanied with security officers.
Tourist Police
• Police and military officers in uniforms are to be seen everywhere and you can reach them in case of necessity but in most of the cities, there is tourist police to help you, and they always have English-speaking locals at hand.
Do not Take Photo!
• Same as man other countries photography is restricted in some areas in Iran, such as holy shrines, some museums and military areas. So it usually grabs the police's safe trade attention.
Keep your passport with yourself!
• Have a number of photocopies of your passport. Since security matters police will stop you on roads and some border areas between the cities to search for drugs or alcohol or anything for that matter. If you show your passport, everything will be OK. However, hotels might want to keep your passport in case authorities show up. Leave some photocopies with them and keep your authentic passport with you.
Driving Rules!
• Be careful on the roads. Some drivers do not pay attention to driving and roads rules, however, tourist drivers are well-optimized, ask your driver to drive slowly if he or she isn't doing so. On the streets, watch out for motorbikes. Since they are common and there are too many of them in some places. In addition, watch out for the contraflow bus lanes, because in their special lanes they are driven at high speed.
Do not be so Adventurous!
• If you go to forests or any other natural attractions, remember that you would be well-advised not to be too adventurous in not well-protected places. Do not jump into the rivers or climb up the trees. Though very rare, you might see some dangerous animals in depth of not protected jungles, so be cautious about them. Wolves and dogs are common in some areas close to the mountains, you shouldn't approach them and in case of injuries, go to the nearest hospital.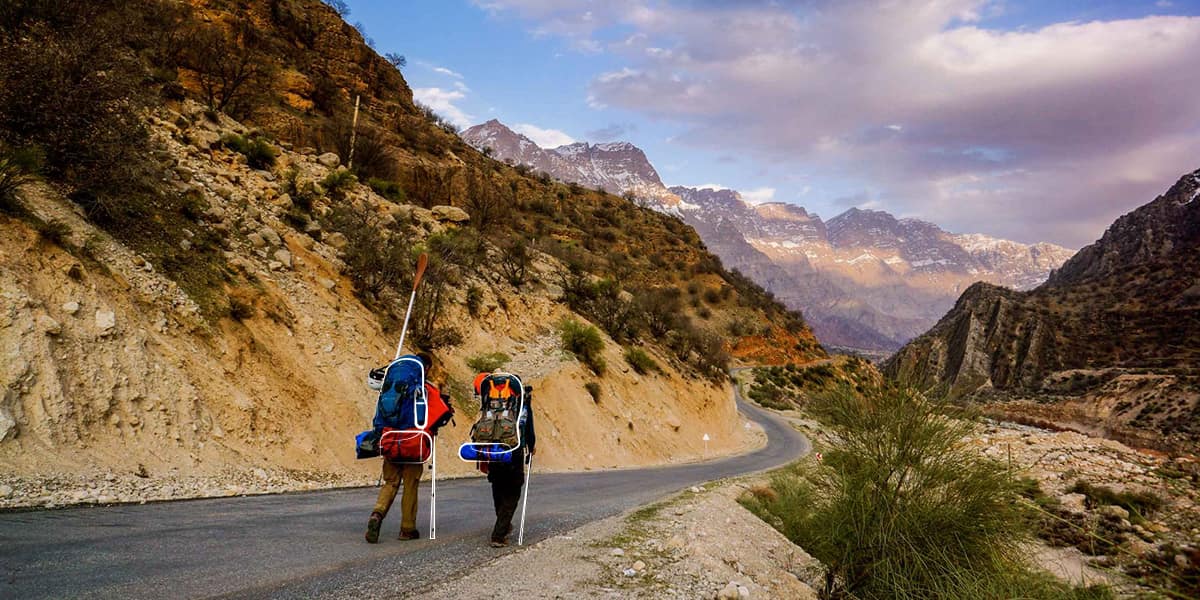 Last but not least, if you are still obsessed with the question, Is Iran a safe country to travel?, check with your country's embassy to see if there is an advisory. Take their advice besides Iran travel guide, and enjoy your safe travel to Iran.