There is an island to the east of Qeshm in the south of Iran, with no sand coast and very tall cliffs. This might not be a promising start to introduce an island, particularly when you realize that sometimes it's not even there. It might sound spooky. But stick with us. We're going to walk you through Naaz Island, one of the most beautiful spots on the map of Iran.
The origin of the name of Naaz Island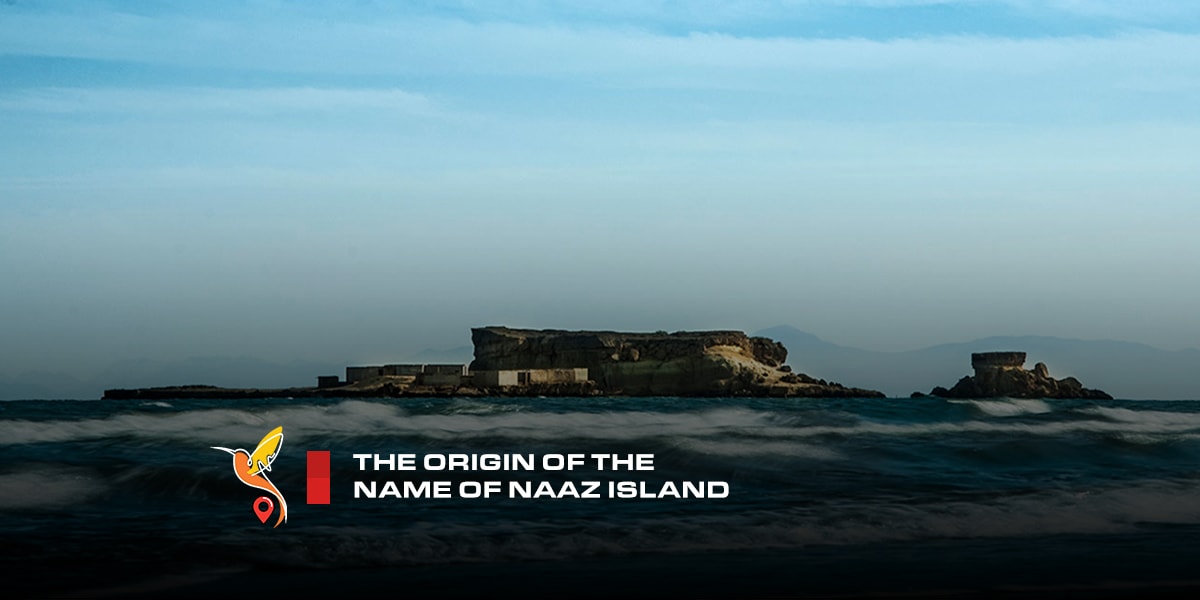 Tidal islands are naturally weird and beautiful. Weird because during diurnal or nocturnal tides they appear and disappear. Beautiful because they always look like somebody has just created them. Fresh, glowing, and full of promises.
Naaz island is no exception. The word "Naaz" in Farsi has a meaning which is really difficult to translate into English. Basically, it almost means "playing hard to get". The word has its roots in old Persian literature, where the beloved always plays hard to get just to make the lover know that she is paying attention to him.
That's why this wonderful island's name is "Naaz". Sometimes, when the tide is low, she comes out to see the light of day and shows off her beauty to the travelers.
The Location of Naaz Island
Naaz island is on the southern shores of Iran. It is, in fact, a collection of smaller islands (two, to be precise). People in Iran know Naaz to be a part of Qeshm. Qeshm itself is one of the tourist attractions of Iran. There are a few reasons for this.
First of all, Qeshm is in a free zone of Iran, which means that you don't need Iran visa to go there. Second, it's peculiarly beautiful and has a rich, local culture. Finally, it's a meeting point for local and international sea traders. You can buy almost anything you want at unbelievably reasonable prices.
Passing through the sea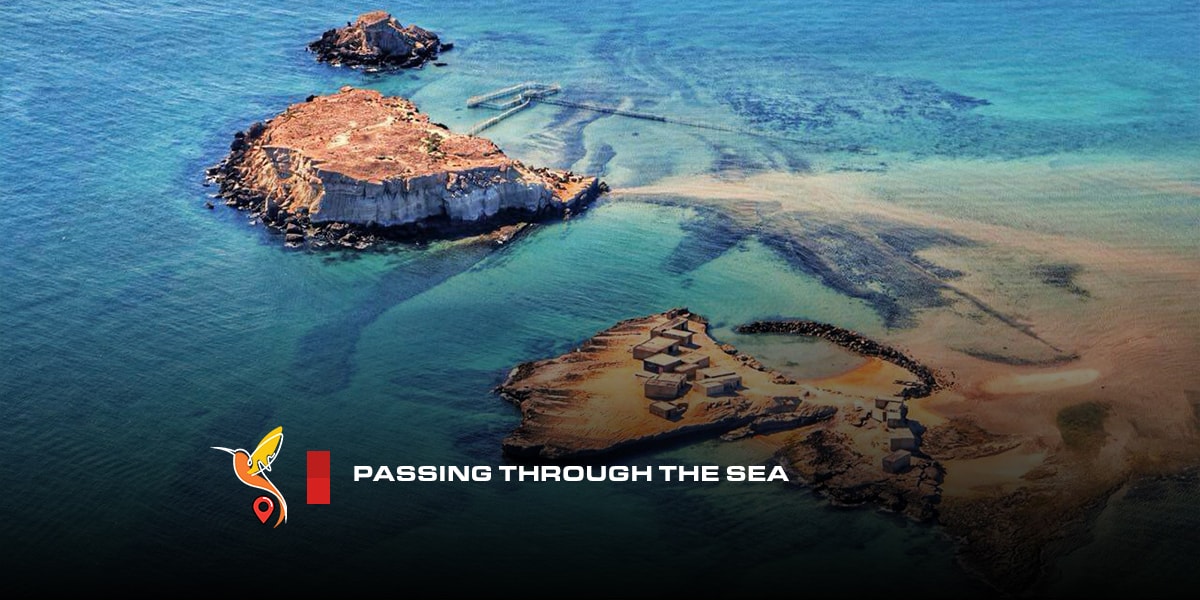 It is an interesting fact to know that Naaz island paves the way for walking on the sea. It's like a dream. During the day, when she comes out of the water, a way appears on which you can walk and go to the island.
When the tides get low walk towards the Naaz Island
Due to the position of Naaz island, you have to pick the right time to be there. After the tide starts to get low, you should wait for almost 3 hours. Then, you can walk towards the island. The time gap between the tides is almost 6 hours. Technically, you have half 4 hours to walk around and spend time on the island. Then, the for starts to get high again, and if you don't return in time, you should wait for the tide to get low again.
If you are traveling with an Iran eco-adventure tour, they will give you a schedule that shows which times are best for seeing Naaz according to the hours when the tides come and go. If you're not traveling with these tours, ask local people. They know it best. You can also use the apps that are available for this purpose.
Naaz Island high-season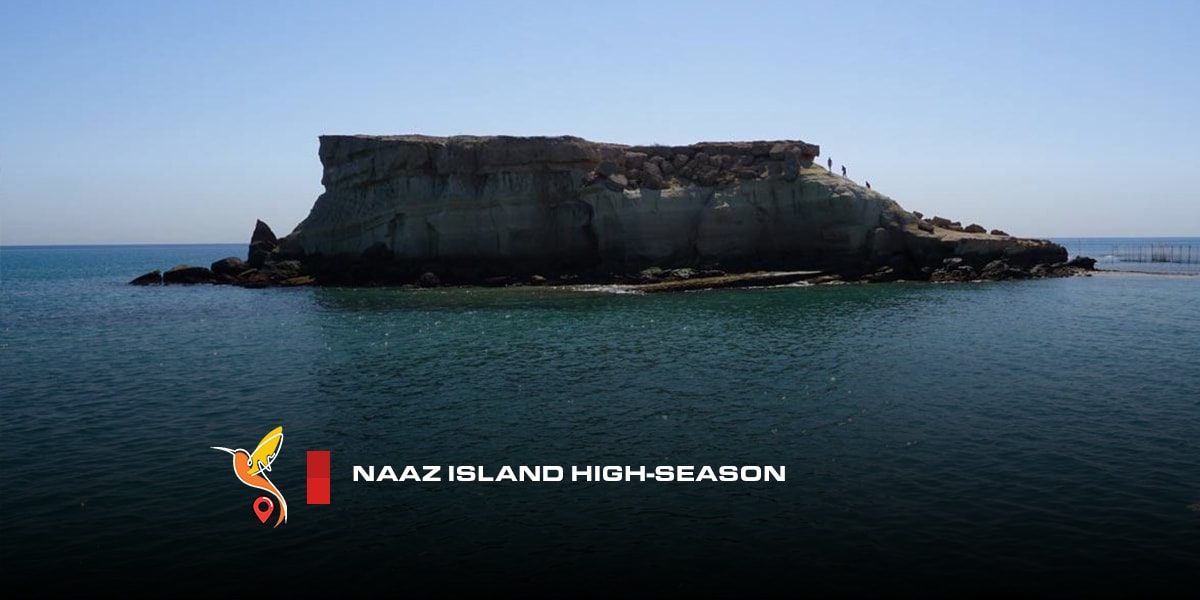 It is a known fact that the best times to be in the south of Iran are autumn, winter, and the first half of spring. Because for the rest of the year, it's too hot. But in the timeframe that starts from the beginning of autumn and ends at the beginning of spring, you've got wonderful weather.
However, sea storms sometimes come and go, but they're not as bad as you might imagine them to be. Qeshm is fully equipped with whatever you may need. Plus, there are lots of fun things to do in Qeshm, and specifically in Naaz island. We will talk about them very soon here.
 How to get to Naaz Island
There are mainly two ways to get access to Naaz island. the first way is gaining access through Qeshm. Since Naaz is very close to Qeshm (53 km away), you can access Naaz through Azadegan Blvd. At the end of the boulevard, you'll find yourself on another road which is called "the sea road".
The other way is through Dargahan village, which itself offers two roads. The first one gets directly to the "sea road" through Ramchah village. The second one passes through the marginal areas of Giahdan, Ramkan, and Zirang villages.
Having fun beside the sea
You can have a lot of fun beside the sea in the south of Iran. Setting aside the fact that when you are in Hormozgan (where Qeshm and Naaz island are), you are actually in one of the most beautiful places in the world. You can also have the following entertainment alternatives.
 1. Off-road Riding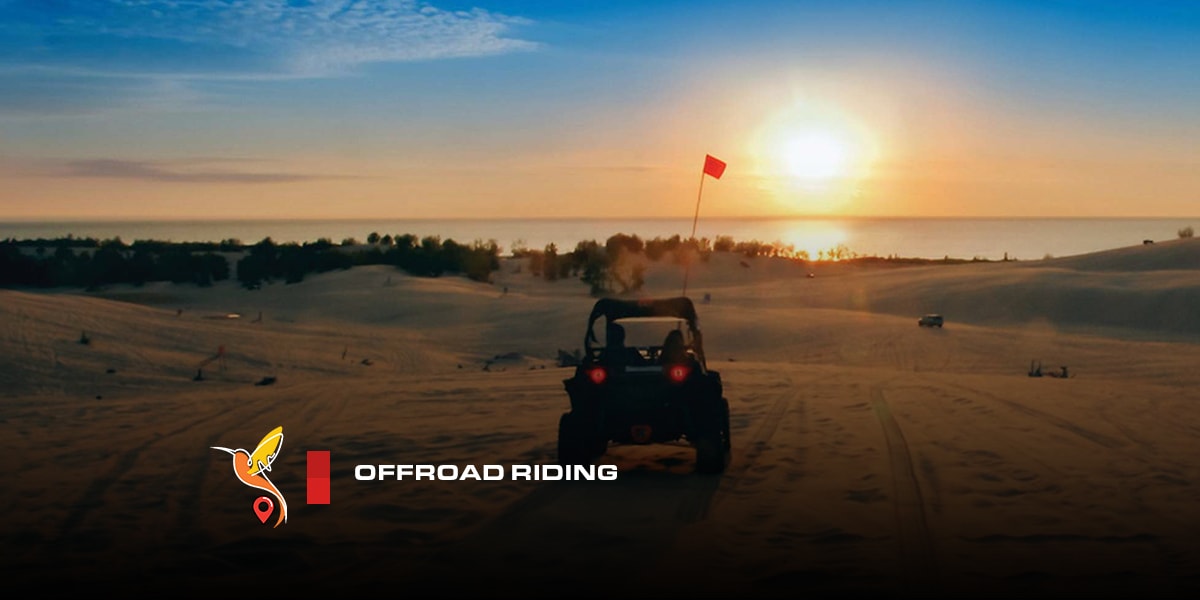 Off-road riding has its own fans. Qeshm is particularly one of the greatest spots to go off-road riding.
 2. Camel and Horse Riding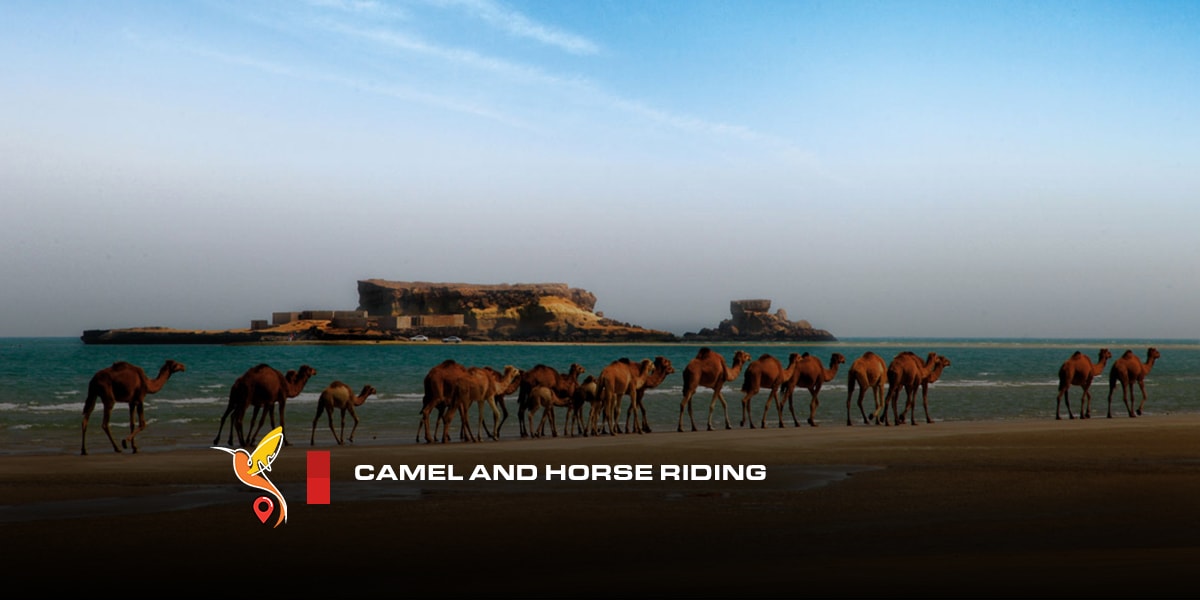 Camel riding is very common in the south of Iran. In addition, horse riding next to the sea and among the beauties of Qeshm is not something lovers of riding want to miss. You can go horse riding or camel riding whenever you want in Qeshm.
 3. Bike Riding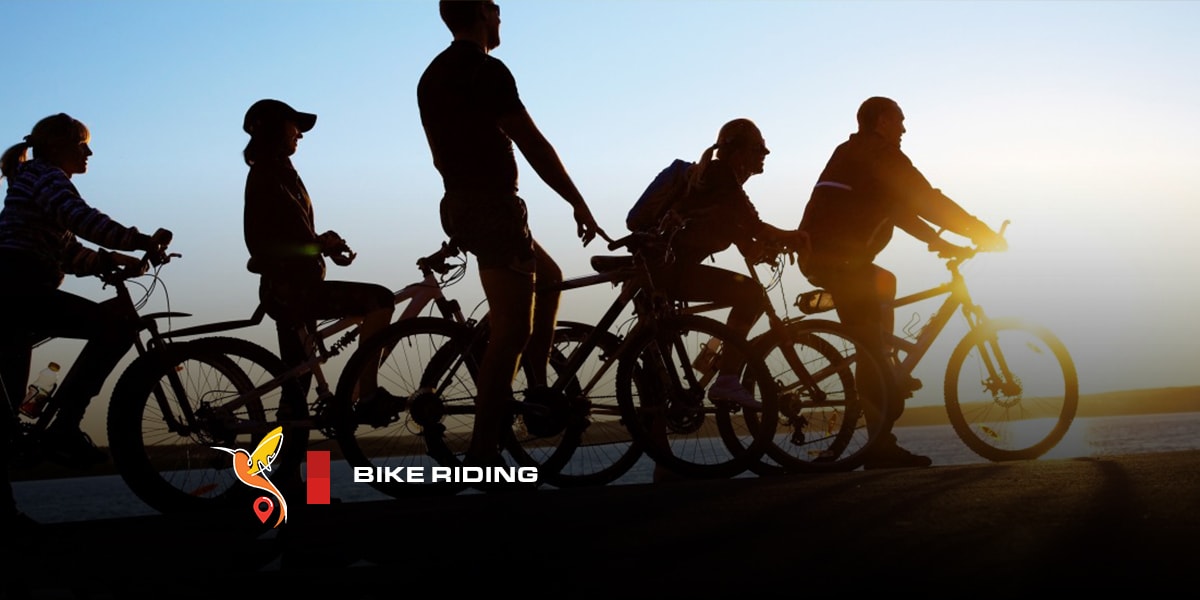 Bike riding is an alternative for those who don't like going around the island with cars. For one thing, driving is a bit difficult in Qeshm because urbanization has not yet overcome the beauties of nature there. So you can take your bicycle and go around the island to enjoy sightseeing.
 4. Air Sports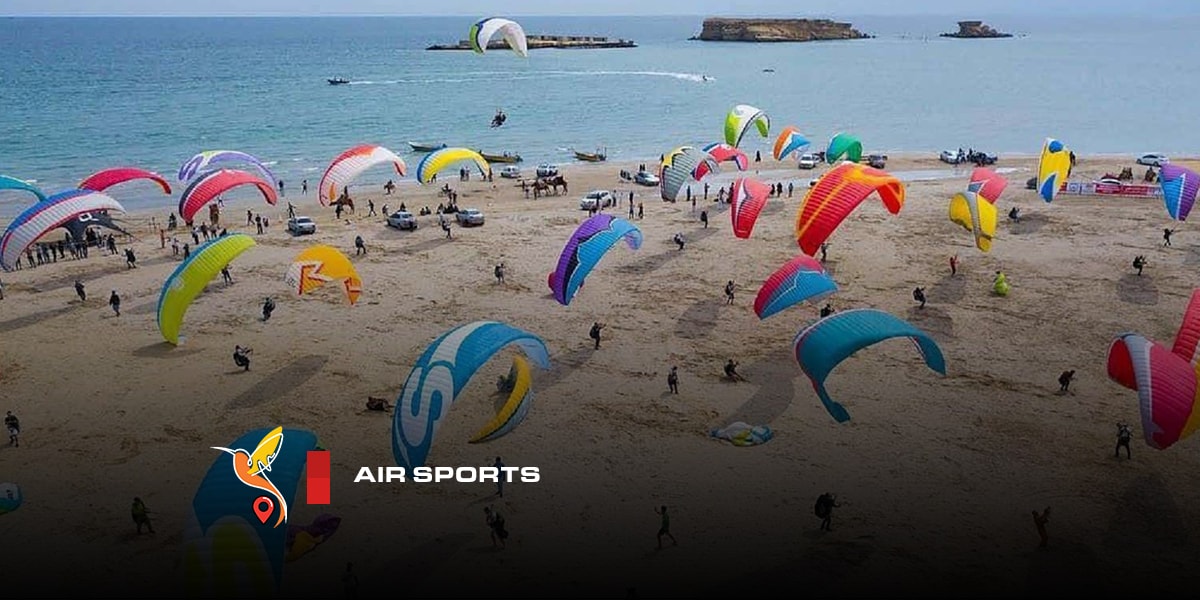 Air sports are in most of the Iran tour packages which put Qeshm on their itinerary. You can fly over the island and over the sea with paragliders. This is an unforgettable experience, particularly over Naaz island.
 5. Water Sports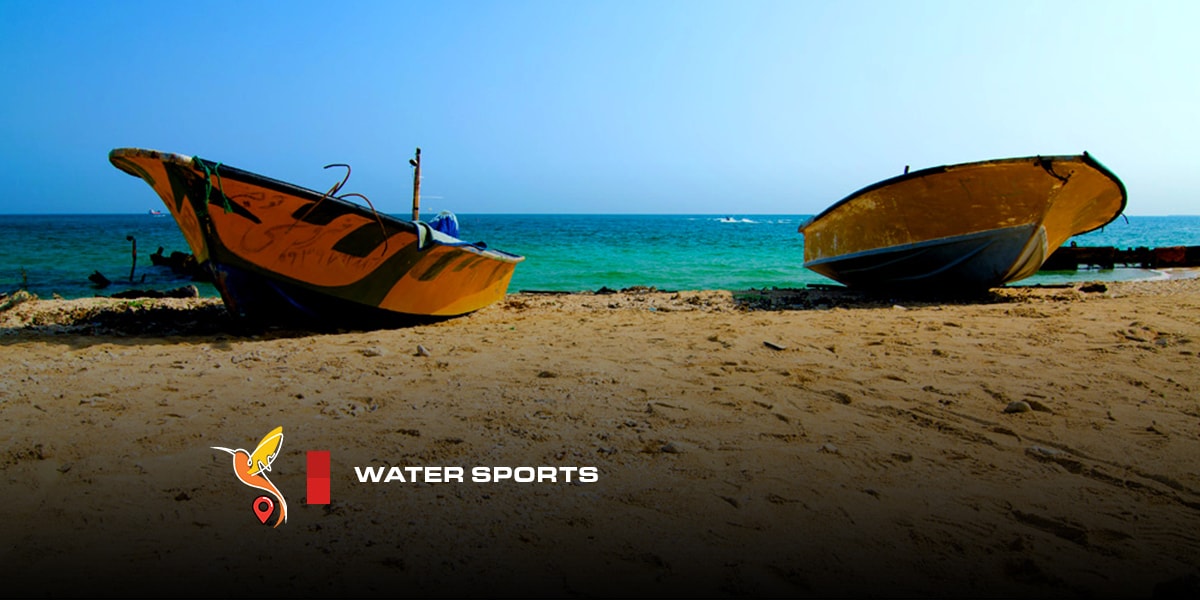 It goes without saying that where there is a sea, there are water sports, too. Almost all types of having fun on the sea, ranging from water skiing to riding small recreational boats are available to you when you go to Naaz island.
What should I wear in Naaz Island?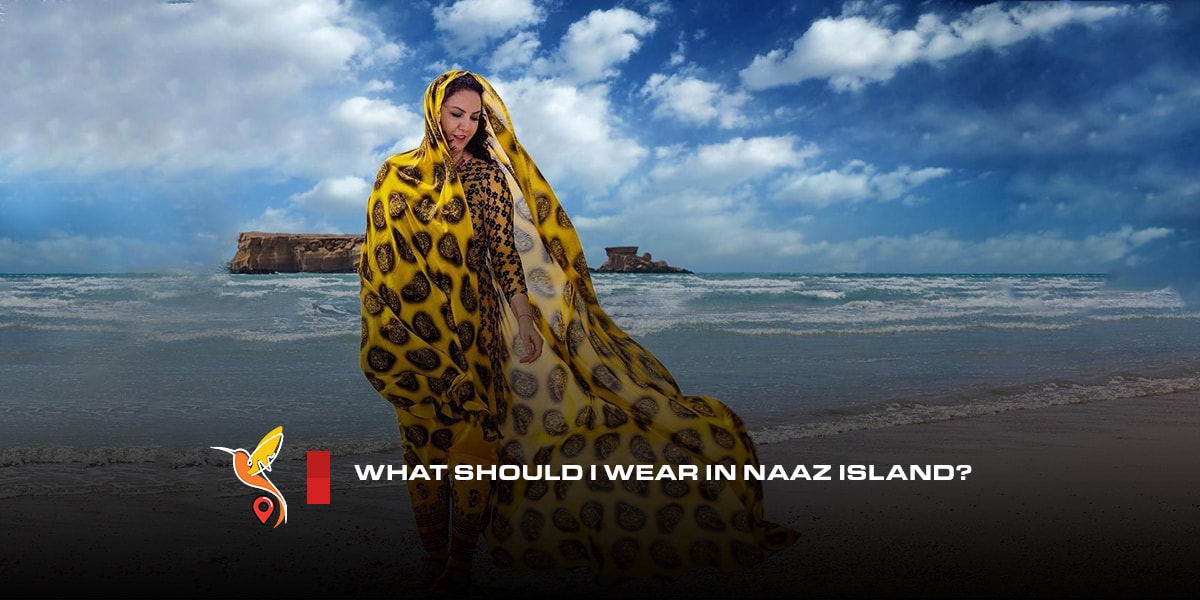 The locals in Qeshm have their own dress code. Their way of dressing is in line with the local cultures in the south of Iran. Men usually wear white, long clothes which are very light. Women wear colorful, light dresses which are inspired by local nature. The reason why their clothes are light is the generally warm climate of the south of Iran.
Tourists find this place much more comfortable in terms of wearing almost anything they want. Most of the restrictions that should be followed in other areas of Iran are not to be followed in a free zone. Feel free to wear anything you want except for anything that is highly revealing (if you're a woman). Also, remember that it's generally humid and warm. Don't pick anything which is not for humid and warm weather.
Qeshm, Island of seven wonders
Qeshm is the island of seven wonders. This is how tourists and Iranians know it. Let's see what these wonders are.
 1. Stars Valley
The Valley of Stars, or Stars Valley, is a fantastic spot formed by years and years of erosion. Different geological phenomena have contributed to its beautiful landscape. The locals believe that it was because of the falling of stars upon the earth that this place became what it looks like now. They also believe that it is home to many wandering ghosts and creatures of the night. If you are going on an Iran trekking tour, make sure you pass through the Valley of Stars.
 2. Hara Forest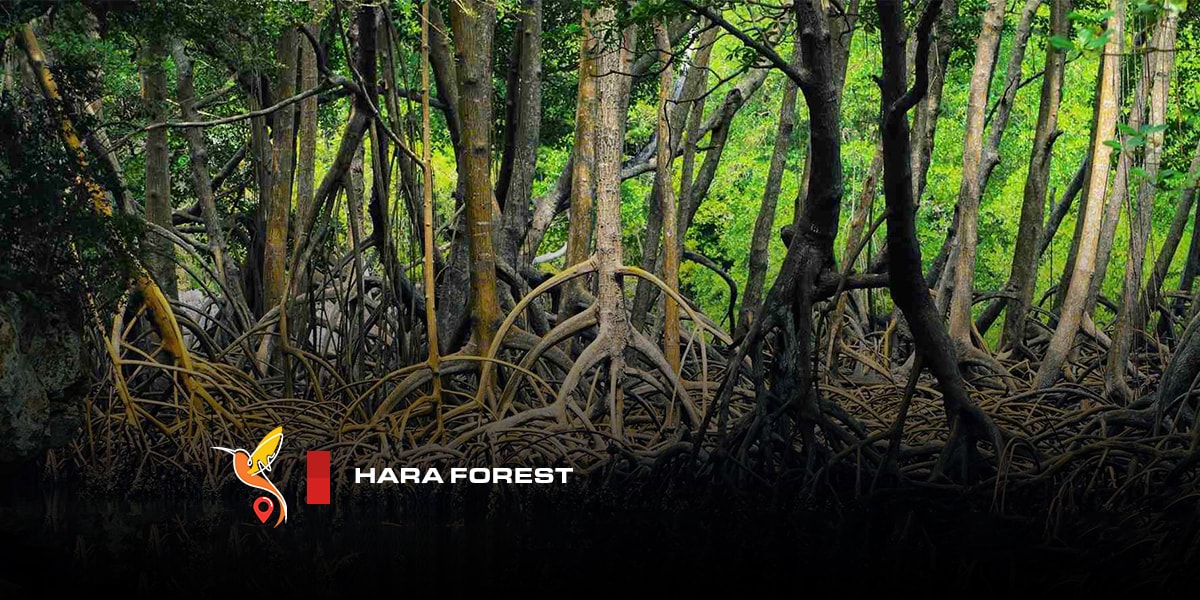 Hara forest is a mangrove forest in Qeshm, as beautiful as all the other such forests around the world. Any Qeshm travel guide offers Hara forest as a spot to spend long hours in.
 3. Salt caves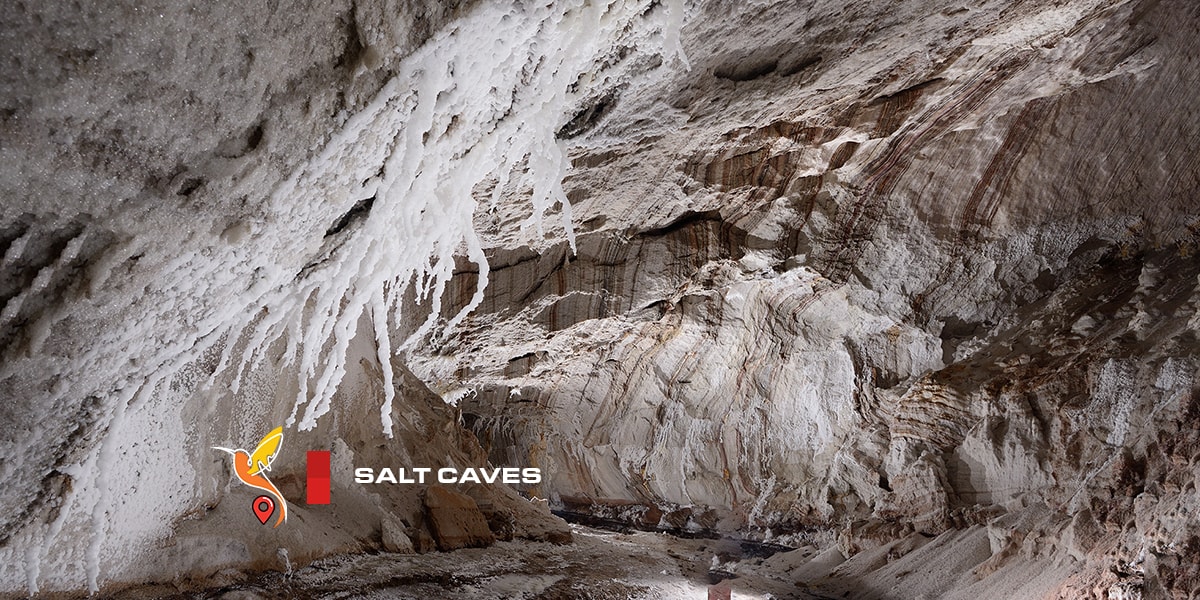 Salt caves have become increasingly popular over the past years. The salt cave in Qeshm is no exception. And it remains one of Iran's top tourist destinations.
 4. Hawksbill sea turtle
Hawksbill sea turtle is, much to our sadness and dismay, saying goodbye to the world. It is highly endangered, and the few extant ones are distributed around the world. In Qeshm, you can meet Hawksbill, and see for yourself how gracefully beautiful this creature is.
 5. Qeshm Island Geopark
Qeshm island geopark is the first in the Middle East to be recognized by UNESCO. Its main aim is to boost cooperation between local businesspeople. It is so amazingly beautiful that you can't easily forget the joy of walking inside it.
 6. ChahKouh Strait
Inside Qeshm Geopark, there is this strait which people call ChahKouh. The name has two parts: chah, which means "well", and kouh, which means "mountain". It is well inside the heart of the mountain. The parallel erosion lines and the ponds make it a geological beauty. Iran sightseeing tour almost always includes a visit to ChahKouh strait.
 7. Naaz Island
We started by Naaz Island. The wonder of southern Iran. Naaz is a point where you will inevitably see other great spots.
If you plan to see Iran, do not make the mistake of missing out on Qeshm as Iran top tourist destinations, and particularly Naaz island!